Survey shows wide-ranging mental health impact of late and unfair payment
Nine out of ten construction business owners suffer mental health issues due to the pressures of late or unfair payment, a new survey has revealed.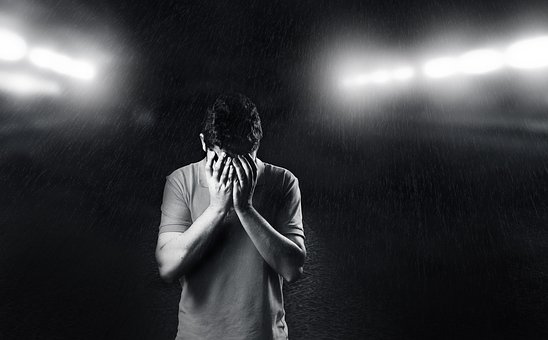 The poll, conducted by the Building Engineering Services Association (BESA) and the Electrical Contractors' Association (ECA) in association with 25 other construction trade bodies, found a range of significant mental health problems including stress, depression and suicidal thoughts.
Unfair payment practices also have a significant impact on employees right across a business, in addition to CEOs, directors, managers and executives. Of all the respondents, four said they had attempted suicide as a result, while 80% reported a mental health issue.
---
---
Furthermore, over four in ten (41%) of all respondents said that payment issues had strained their relationship with their partner, with 5% reporting it caused it to breakdown entirely.
BESA CEO David Frise, said: "Systemic payment abuse causes broken lives and broken buildings and must be stamped out. The economic damage of these practices is well known but this survey has shed light onto its devastating human cost.
"Thousands of owners and workers of SMEs have struggled and suffered with this abuse for too long and with a General Election underway they will be reflecting upon who will most likely represent their concerns."
ECA director of CSR, Paul Reeve, added: "Everybody expects business to deal with everyday pressures, but stress and other mental health impacts come from sustained and excessive pressure. It's absolutely clear from these findings that poor payment is a serious cause of mental health issues across the industry and that the problem, far from being isolated to certain individuals, is commonplace among top management.
---
---
"These problems quickly knock on to employees and families alike. Findings such as these mean that clients and other buyers need to greatly improve their approach to supply chain payment and it's a sad reflection on the industry that it will probably take legislation to achieve it."
According to the survey, business owners have an array of due to the pressures of late or unfair payment, including:
Stress (80%)
Depression (36%)
Extreme anger (38%)
Anxiety and/or panic attacks (40%)
Insomnia (36%)
Suicidal feelings (10%)
Over nine in ten respondents (92%) said their business had faced payment issues. Almost two-thirds (6%) said they were paid late frequently or very frequently.
---
---
The survey was held in association with the Prompt Payment Directory. Survey supporters cover a range of construction activity, including electrical, plumbing, building, scaffolding, roofing, civil engineering, fire safety, painting and decorating, and interiors.
The survey supporters are all part of a wider industry coalition pressing for reform to the practice of cash retentions in construction, widely considered to be one of the most unfair and abused payment practices in the industry.
ECA director of business, Rob Driscoll, concluded: "The next government must take immediate action on cash retentions and other payment abuses, by legislating for change. Doing so will help to address the serious findings in this survey and actually help construction to achieve its aspirations of delivering excellence for clients and being an industry that's attractive to new talent."
The 25 industry organisations to support the survey were:
---
---
Asbestos Removal Contractors Association (ARCA)
Association of British Certification Bodies (ABCB)
Association of Geotechnical & Geoenvironmental Specialists (AGS)
British Blind and Shutter Association
British Coatings Federation
British Constructional Steelwork Association (BCSA)
British Drilling Association (BDA)
BEAMA
BESCA
Chartered Institution of Civil Engineering Surveyors
Confederation of Construction Specialists
Confederation of Roofing Contractors
ELECSA
Federation of Environmental Trade Associations (FETA)
Fire & Security Association (FSA)
Modular and Portable Building Association (MPBA)
National Federation of Builders (NFB)
NICEIC
Refrigeration Compliance (REFCOM)
Scaffolding Association
Scottish & Northern Ireland Plumbing Employers' Federation (SNIPEF)
SELECT
SEC Group
Single Ply Roofing Association
---