Taylor Wimpey taps into future talent pool at Strathclyde Business School MPD
As part of its commitment to being part of the conversation that influences the changes the housebuilding industry should consider, Taylor Wimpey West Scotland has once again teamed up with the undergraduate Management Development Programme (MDP) at Strathclyde Business School to create an industry case study that asks students to consider their approach to some of the issues facing the housebuilding industry as a whole.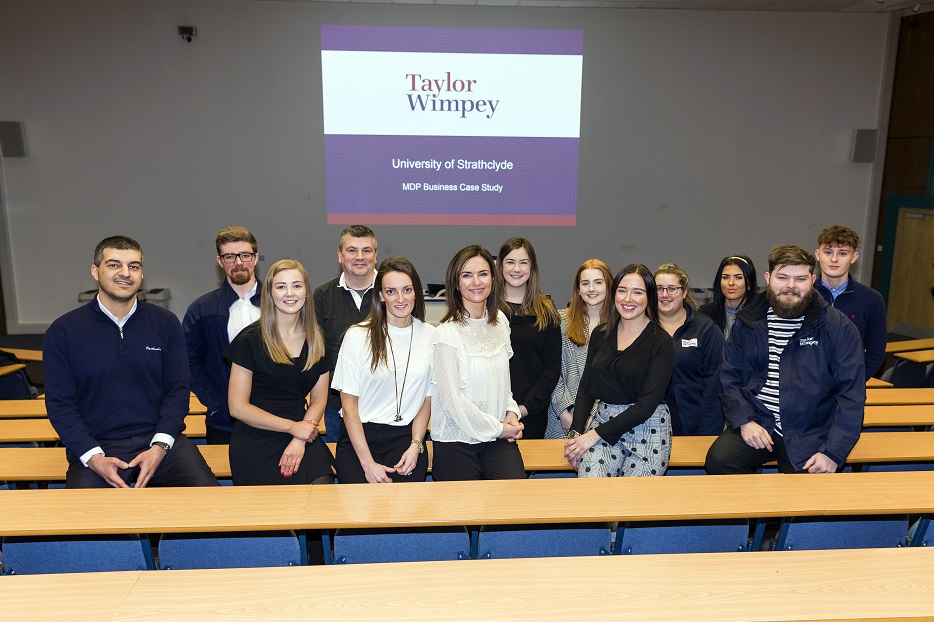 Attracting new talent, adapting ways to handle the skills and material shortages, as well as delivering new homes that meet customer's aspirations in the future are just some of the challenges facing the sector.
A team from Taylor Wimpey West Scotland, led by sales and marketing director Audrey Ross, has set out both the current and the future challenges that face the housebuilding industry to over 500 second year business students, who have been challenged to provide their opinions on how the business can play its role in future-proofing its business.
---
---
Now in its fourth year, the project is a key part of the student's graded course work that forms part of their overall study within MDP.
Audrey Ross said this is a unique way of engaging with a future workforce, who are also likely to be customers or home owners.
She added: "Our approach with Strathclyde Business School aims to provide our business with some fresh insight into the key challenges that our industry faces, as well as the opportunity to promote the career opportunities, and potential that exists within our business and the wider housebuilding industry."
The industry case studies completed by the students will be marked by lecturers at Strathclyde Business School and reviewed by the team at Taylor Wimpey West Scotland. Some of the best submissions will have a chance to pitch their ideas in a live boardroom session with the Taylor Wimpey West Scotland senior board team.
---
---
Exceptional ideas may even be passed onto the Taylor Wimpey UK board for consideration.
Audrey added: "We've set the students some tough questions that mirror some of the issues that our business and wider industry faces. And we've given them free reign to tap into their creativity to generate fresh ideas that might give us an innovative edge in the industry.
"Strong ideas that we believe have some mileage will be passed for consideration at UK level within our business. This project is a great way for us to be part of the conversation that delivers ways to future-proof our industry."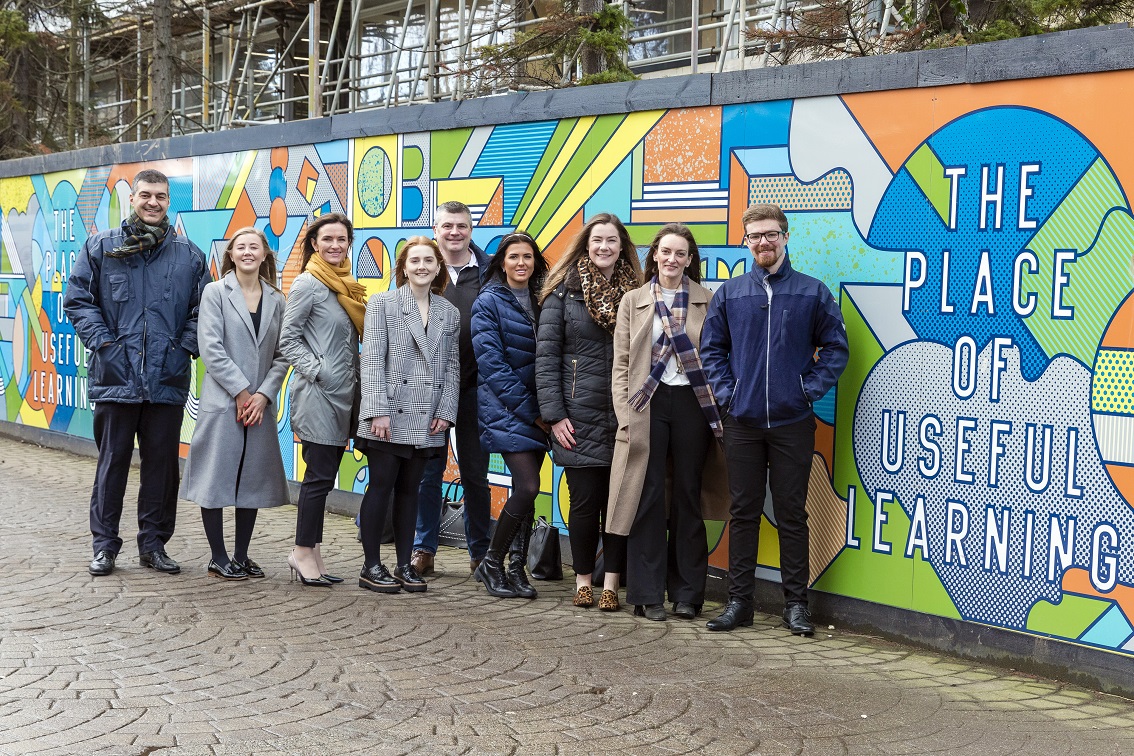 ---
---
Euan Page, a third year student at Strathclyde University, had the opportunity to present his ideas to Taylor Wimpey's regional board last year and went on to secure a short work placement.
Euan said: "Having the opportunity to work at TWWS for two weeks came from a presentation I gave to the directors in line with the joint project between TW and Strathclyde. The project was thoroughly enjoyable and having the chance to present in front of the directors was a fantastic experience.
"The two weeks placement I then went on to complete provided a brilliant insight into how the business works and therefore helped me develop crucial transferable skills that will serve me well throughout my working life."
The MDP is a core element of the undergraduate degree programme in the Strathclyde Business School. The programme is three years in length and provides students with a learning environment through which they develop business and commercial awareness alongside graduate employability skills. The programme adopts a blended learning approach and is based on social constructivist and experiential learning principles. Students are exposed to the reality of business through industry engagement, as well as development of knowledge and understanding through dialogue.
---
---
The Management Development Programme runs in each of the first three years of the BA degree. The entire class is driven by real business problems and is delivered by a team of lecturers from different departments who are supported by invited practitioners. The approach to learning is active problem-based, with students working in project teams.
MDP director Dr Nikos Danias once again welcomed the participation of Taylor Wimpey West Scotland to the Management Development Programme.
He said: "We are delighted to have the opportunity to further strengthen our ties with Taylor Wimpey, and for their team to bring our student's learning to life with this project. MDP is our flagship undergraduate programme and it provides students with many opportunities to test their skills and knowledge in real life scenarios and situations.
"Taylor Wimpey has provided us with a very interesting case study which challenges our students to think outside the box and reflect on the knowledge that they acquire during their studies. Learning from the expertise of the staff contributes to interactive and constructive sessions from which the students benefit greatly, both in terms of increasing their business awareness and enhancing their analytical thinking but also in terms of reflecting on their employability, as they put themselves in the shoes of executives."
---