Thomas & Adamson champions contribution of apprentices
International property construction consultancy Thomas & Adamson (T&A) is showcasing the benefits of its apprentice programme ahead of Scottish Apprenticeship Week 2022, as recent figures reveal apprenticeships are heading back to pre-pandemic levels.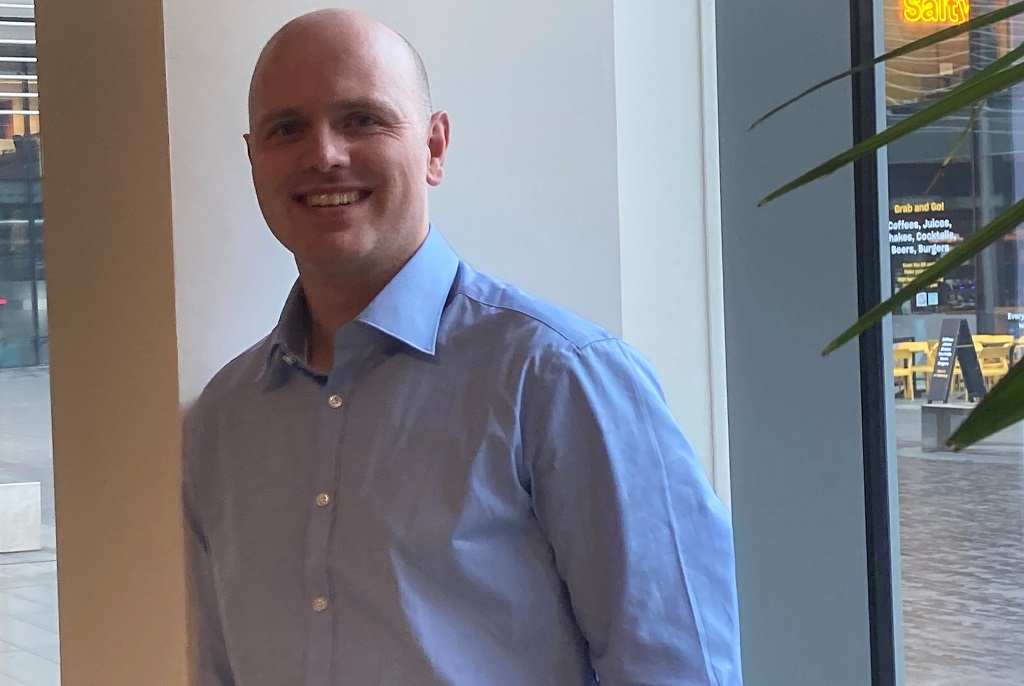 Events are taking place from March 7–11 to provide a platform for business leaders and fellow apprentices to inform and inspire the next generation of individuals into skilled industries across Scotland. With over 43,000 apprentices in jobs and work-based learning across Scotland, T&A currently employ five apprentices; and are looking to recruit further in 2022 as part of the business growth.
One of this year's intake, Gavin Burgess from Edinburgh, is two months into a four-year building surveyor apprenticeship. The 34-year-old father of two put his career on hold to support his wife to pursue hers; working for the past seven years on nightshift to juggle childcare. He joined the firm's apprenticeship programme as the flexibility of balancing study with work allows him to spend more time with his family whilst being able to continue to provide for them. He is excited to be on a career path and encourages anyone else thinking about retraining as a mature student, to take the leap.
---
---
Gavin said: "The beauty of the apprenticeship is that I can combine studying and work in my chosen industry. I earn as I learn so I'm getting paid to qualify in something I love. Before, I was juggling nightshifts at a supermarket with childcare, and in the last year studying my HNC at the same time, which was exhausting and meant time with my family was limited. It was a great relief to find this option where I could get fully qualified and gain hands-on experience, without having to do the night shifts and weekends anymore.
"Now I'm following my own career path in exactly what I want to do. It's pretty incredible to be working at a global construction company, with so many exciting, high profile builds in its portfolio. I'm really enjoying how varied this apprenticeship is and it's great to already be getting that hands-on experience of the industry, learning things you just can't learn in a classroom. Over the next four years I'm looking forward to becoming fully qualified in chartered surveying and an integral member of the team. But I'm also looking forward to spending much more quality time with my family. To anyone who's having doubts, I'd say, you're never too old to retrain and switch careers."
T&A has recruited many apprentices over the years. Previous graduates of the apprenticeship programme have secured senior roles, reached partner level and led high profile projects such as the Virgin Hotel in Edinburgh's Old Town, the first of its kind in the UK.
Senior partner, Alastair Wallace, explained: "Apprentices have proven to be a crucial asset in T&A's success - they have that hunger and dedication, which is great for our business. They can pick something that's right for them and progress into a career for life, which means we get trainees who are highly motivated and eager to stay in the industry long-term.
---
---
"The hands-on experience they get throughout the apprenticeship, makes them invaluable to the company long-term, full of the skills and knowledge we need in our company but also in the construction and building industries more generally. And the academic knowledge they bring of key global issues and new developments means we're often learning from them too.
"We would encourage any business to recognise the important role apprentices play in the workplace. That's why we're delighted to be taking part in Scottish Apprenticeship Week 2022."
By hosting the apprenticeship programme, T&A offers apprentices guidance by appointing them a dedicated mentor. This allows each trainee to gain insight into both the industry and the business through exposure to the range of professional services offered within the business – including cost management, project management, building surveying and construction health and safety. This experience can aid them in determining what direction they would like their career to take when they complete their apprenticeship.
---