Three new deals achieve 100% pre-letting of office space at £350m Haymarket Edinburgh development
M&G Real Estate and its property development partner Qmile Group have pre-let all 390,000 sq ft of Grade A office accommodation at its £350 million Haymarket Edinburgh two years ahead of the development's completion.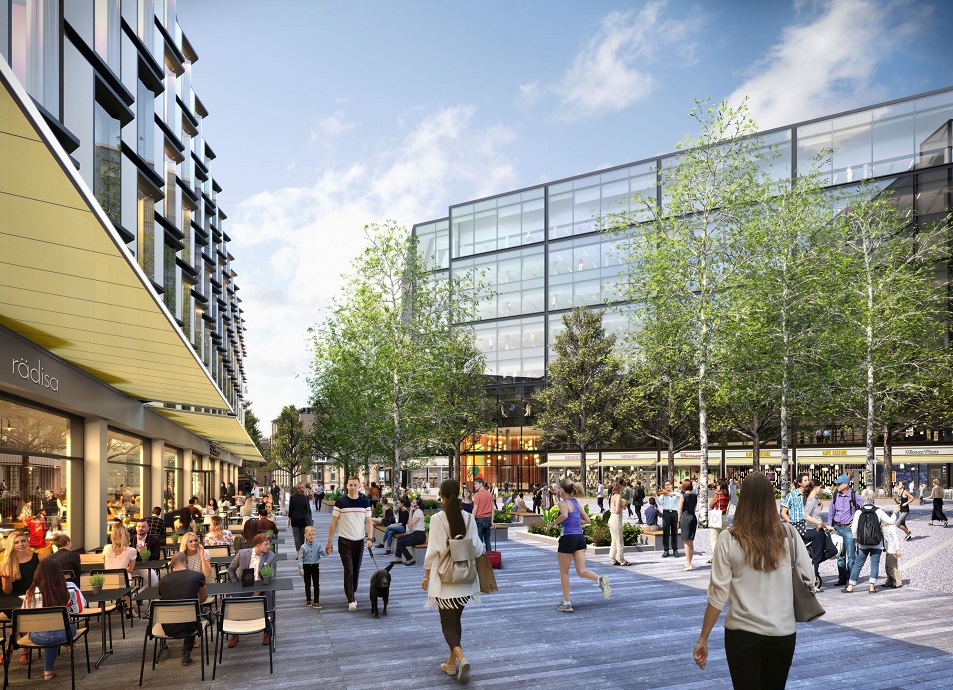 The business advisory firm Deloitte and law firms Shoosmiths and Dentons have signed for 16,380 sq ft, 16,380 sq ft and 15,240 sq ft of Grade A office space respectively – all on 15-year leases. Each business will be relocating from existing office accommodation in Edinburgh city centre. Future occupiers also include oil and gas company Capricorn Energy (formerly Cairn Energy) and law firm Shepherd and Wedderburn, alongside independent investment partnership, Baillie Gifford, which has taken 280,000 sq ft on a 20-year lease.
Qmile Group's Haymarket Edinburgh development, designed by globally renowned architects Foster + Partners, comprises 380,000 sq ft of Grade A office space in three buildings. All the buildings are expected to achieve BREEAM 'Excellent' and EPC A ratings.
---
---
Designed with a strong focus on the natural environment and occupier wellbeing, the office accommodation offers a wide range of health and wellbeing amenities, including smart building technology, extensive cycle storage and EV charging points. A hotel, shops and leisure facilities will be configured around a significant landscaped public realm for the benefit of the local community and business district.
Haymarket One is scheduled for completion in August this year and Haymarket Three in autumn 2023 - both are expected to achieve BREEAM Excellent and EPC A ratings.
Chief executive of Edinburgh-based Qmile Group, Paul Curran, said: "To announce we are 100% pre-let, despite all the challenges of the past couple of years, is a remarkable achievement by everyone involved in the Haymarket Edinburgh development. It is testament to the commitment and capability of our people, partners, and advisers, as well as that of Edinburgh's commercial property market and the wider business community.
"When you consider the site was derelict for more than 50 years to know we are well on our way to creating a thriving business community and making Haymarket Edinburgh an integral part of the city centre, is something we are very proud of. We now look forward to delivering the development and continuing the positive conversations we are having with potential occupiers for the remaining leisure and retail space we have available here."
---
---
Aaron Pope, director, asset management at M&G Real Estate, said: "As an asset owner and an asset manager, M&G saw an opportunity to provide significant funding and expertise to regenerate Haymarket and transform it into a high quality new destination for office workers and the local community.
"We are delighted that this fantastic office space has been pre-let to such prestigious global businesses, and we look forward to working with them and Qmile to deliver work environments which are centred around sustainability and occupier wellbeing. As a major investor in Edinburgh, M&G will continue to seek out opportunities in the city which, like Edinburgh Haymarket, can provide a sustained income for our customers and clients."
Law firm Shoosmiths said its move to the landmark development will mark ten years of success in Scotland.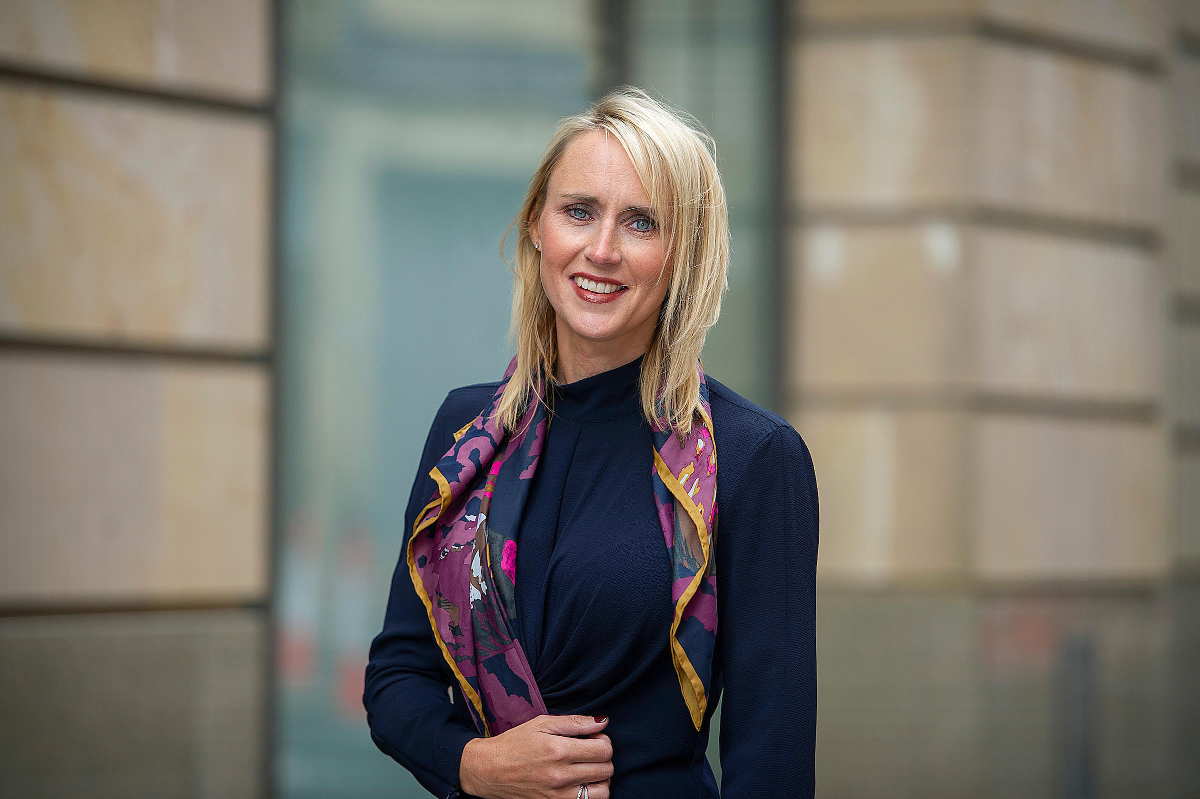 The firm has been based at Saltire Court, Castle Terrace since 2012 and has expanded its practice significantly in that time. It is now to relocate to the contemporary mixed-use Haymarket Edinburgh development in the heart of the city's commercial district, after agreeing a 15-year lease for the 2nd floor (16,000 sq ft) of 1 Haymarket Square.
---
---
Alison Gilson, partner and head of the Edinburgh office, said: "We are thrilled to have signed a lease for the prestigious new development at Haymarket Square. Edinburgh is where the firm started its Scottish journey 10 years ago. We're looking to the future now and this move to such a high quality office space reflects our commitment to the very best infrastructure in support of our clients and our staff as we expand further in years to come. The office space is also designed to a high environmental specification, which fits well with the firm's ESG goals."
Janette Speed, partner and head of Scotland, added: "Underlining Shoosmiths' commitment to and our excellent reputation in the Scottish market, this move to our new office will also serve as a spectacular destination space, perfect for a hybrid working environment, where clients and colleagues can do business. It is also positioned in a transport hub, which is ideal for the firm given the recent launch of our office in Glasgow. We are extremely excited about moving to our new office in Haymarket and embarking on the next phase of our growth strategy in Scotland."
Paul Curran, chief executive of Edinburgh-based Qmile Group, said: "We are very pleased to welcome Shoosmiths to Haymarket Edinburgh. Our vision for the development was to create a thriving business community with excellent sustainability credentials which would become an integral part of the city centre.
"Shoosmiths' decision to relocate to Haymarket Edinburgh, and its long-term lease commitment, have helped make that vision a reality. The firm is very highly regarded nationwide, and it is great to see the business further implement its successful growth strategy in Edinburgh with this move.
---
---
"We look forward to welcoming everyone from Shoosmiths' Edinburgh office, along with their clients and intermediaries, to our development in due course."
Dentons has signed its 15-year lease to occupy the first floor at 1 Haymarket Square following the expiry of its current lease at Quartermile in October 2022.
Claire Armstrong, Dentons' Scotland managing partner, said: "This is a flagship development in an easily accessible part of Edinburgh with sustainability at its core. We look forward to moving our people into such a dynamic new working environment, and welcoming our clients to our new offices, in a year where the firm also celebrates its 150th anniversary in Scotland."
---