Threesixty Architecture blends brewing and nature with Inverness distillery submission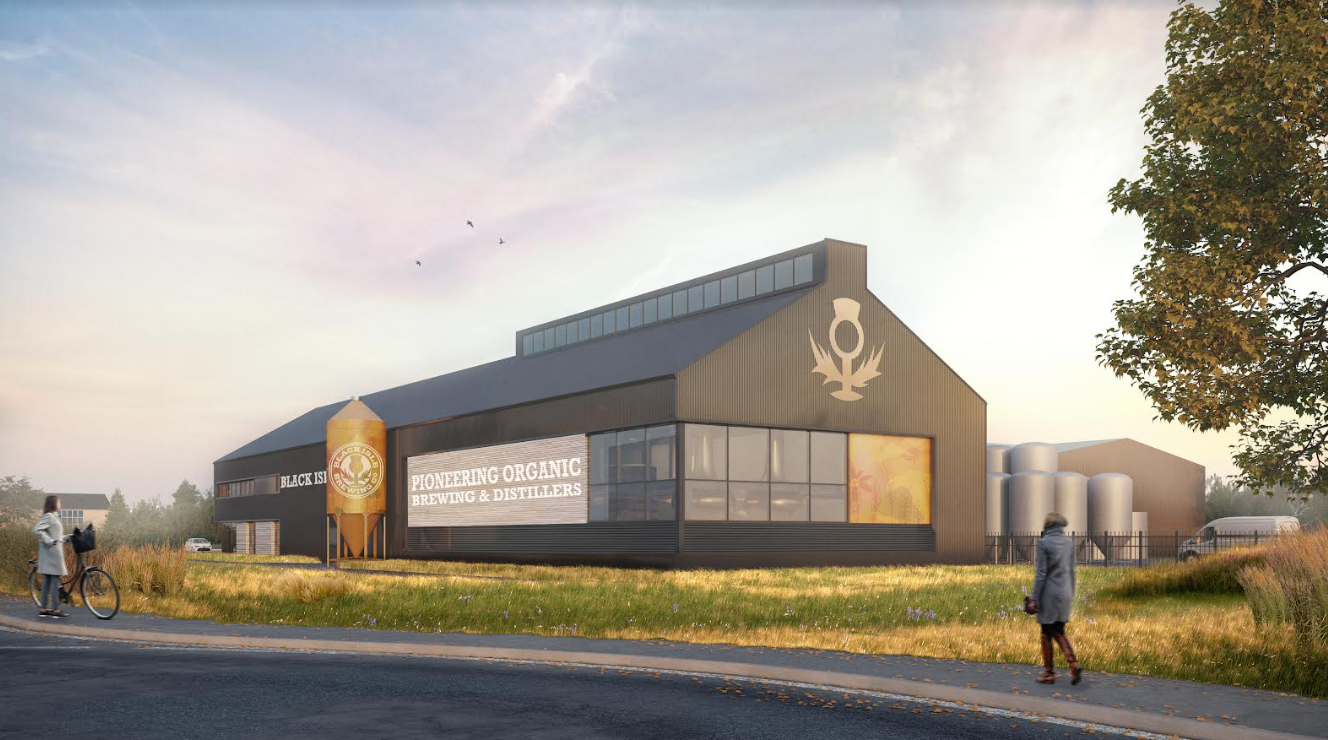 Black Isle Brewery has submitted plans to build a state-of-the-art new brewery, distillery and taproom on a five-acre site to the west of Highlander Way at Inverness Retail and Business Park, creating 30 new jobs and bringing production of their award-winning organic beers closer to the heart of the Highland capital.
Black Isle's latest plans represent an exciting new chapter in a 25-year history which has seen them progress from brewing in a small cattle shed to offering the largest range of organic beers in Europe.
As well as brewing, Black Isle is known for its longstanding support of environmental causes and commitment to the local community, as demonstrated by their attainment of "B Corp" status earlier this year – an accreditation awarded to businesses which achieve the highest standards of social and environmental performance.
---
---
The proposals have been developed by Threesixty Architecture, in collaboration with Ewan Wotherspoon. As two certified B-Corp companies, the project prioritises a shared commitment to environmental and social responsibility. Large areas of green space for fruit trees and wildflower meadows are envisaged, placed within a natural landscape with the collection of new buildings pinwheeling around a central courtyard that welcomes the landscape right into the heart of the proposals.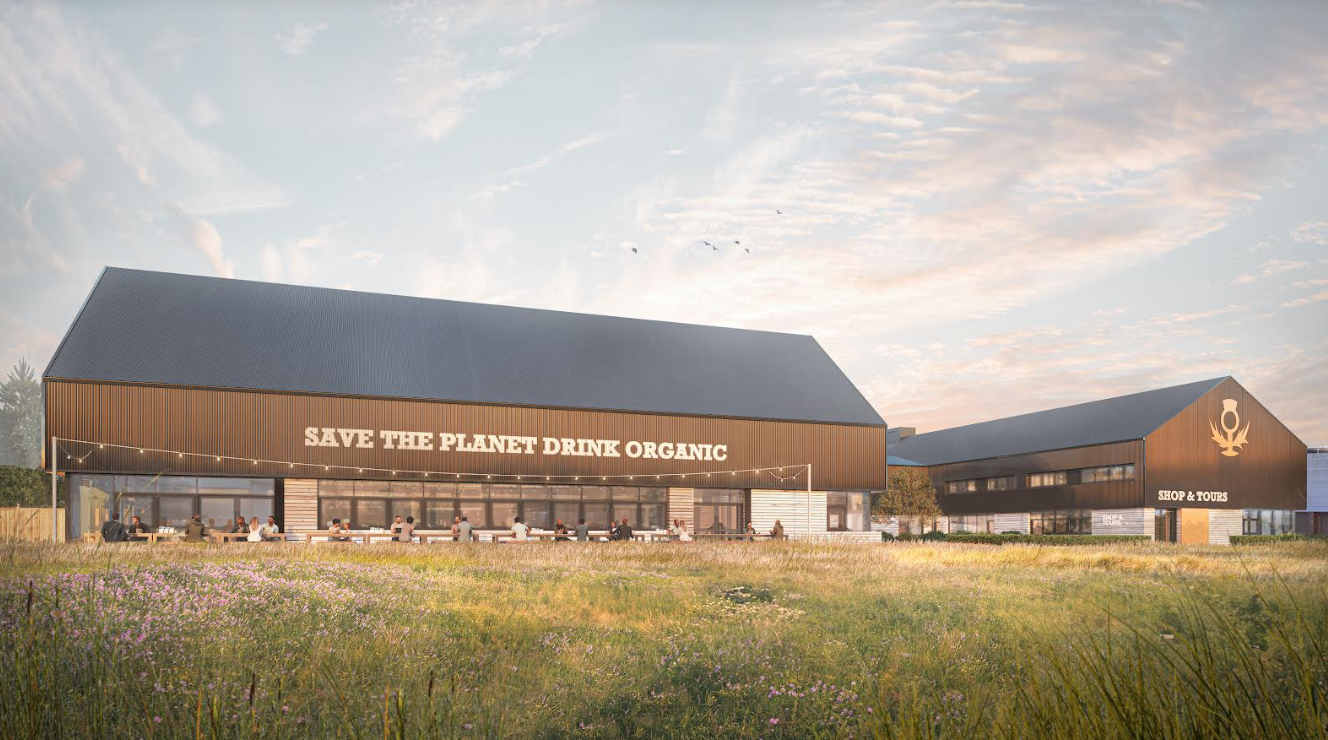 The proposal uses agricultural architectural forms informed by Black Isle's existing Allangrange farm steading to accommodate the specific requirements of the brewery, allowing each space to be sized to suit its function. This simple and elegant approach is structured by a series of visual connections that provide a gradual reveal of the surrounding environment.
The building gables are peeled back to reveal internal activities whilst providing framed views out to nature.
---
---
The current brewery sits at the centre of a 130-acre organic farm, on which new ponds, wetlands and wildflower meadows have been created amongst thousands of newly planted native broadleaf trees.
The farm produces organic fruit and vegetables to supply the brewery's two craft beer and woodfired pizza restaurants in Inverness and Fort William. Local schoolchildren and volunteers are regularly hosted on the brewery farm to encourage a greater understanding of natural ecosystems, wildlife-friendly food production and the benefits of time spent in nature.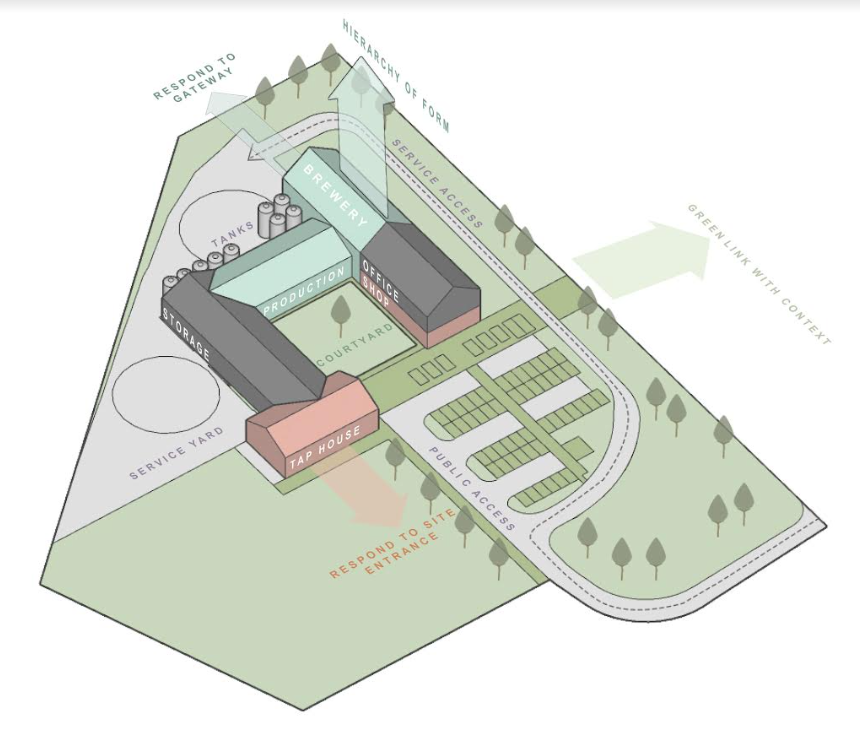 David Gladwin, Black Isle's founder and MD, said: "The move to the new site feels like a natural progression for us – it allows us to continue to grow and to promote our nature-first, community-centred philosophy.
---
---
"Many people will question why we are moving away from a beautiful organic farm, but it opens up some very exciting new possibilities for us, one of which to work more closely with the University of the Highlands and Islands to facilitate a new brewing and distilling course. It takes the pressure off the farm and allows us to continue to turn it into a wildlife haven and educational centre for those that want to learn more about organics and working with nature.
"Many of the brewery's followers know and love us for that approach, and we're going to bring that philosophy right to the heart of what we're doing at the new site – we want people to feel like they are getting a piece of Black Isle wilderness right on their doorstep.
"We believe the time is right to make what is a major investment in Inverness. Our new home will be a modern, efficient and striking addition to the city, offering a unique experience for locals and tourists alike and building on our 25-year track record of producing world-class organic beers."
---