Threesixty Architecture moves to new Inverness city centre studio
Fourteen years after opening an Inverness studio, Threesixty Architecture has taken occupation of its new studio on Academy Street - a unique and contemporary development in the heart of Inverness.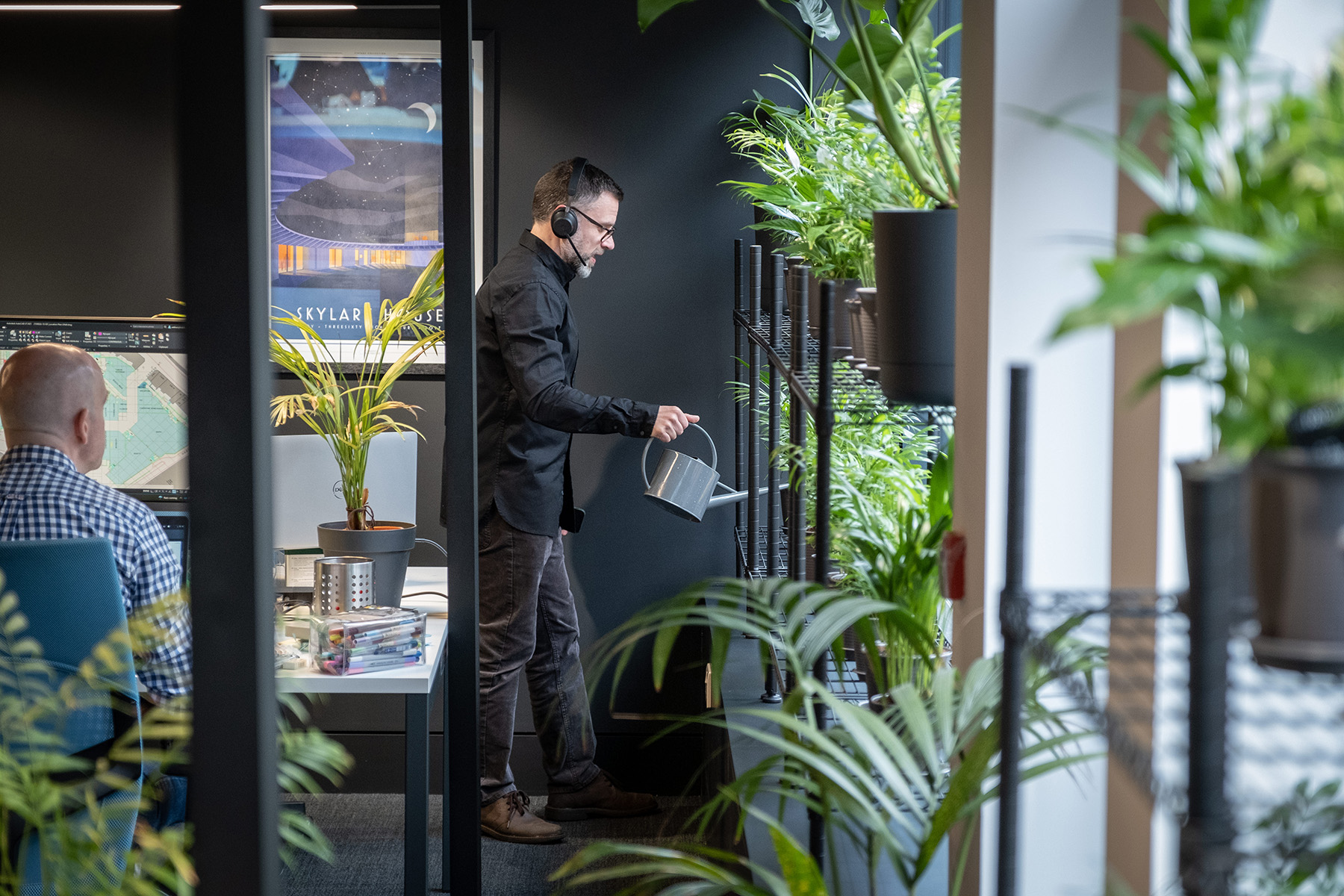 Threesixty relocated to Academy Street at the start of 2022. The new studio space, formed by combining two ground floor units in a mixed-use new build development reinforces Threesixty's agenda to repurpose and repopulate our urban centres with diverse uses to create vibrancy and street activation.
Threesixty is passionate about the Highlands and committed to Inverness. The move is a practical manifestation of Threesixty's work with the Scottish Government on 'A Vision for High Street Regeneration'.
---
---
This national guidance report identified that workplace should be considered as a key component to the recovery of high streets and local communities. As a result, the studio is a space that directly communicates our work to the outside world and provides a place for friends and family to visit - it is open to everyone.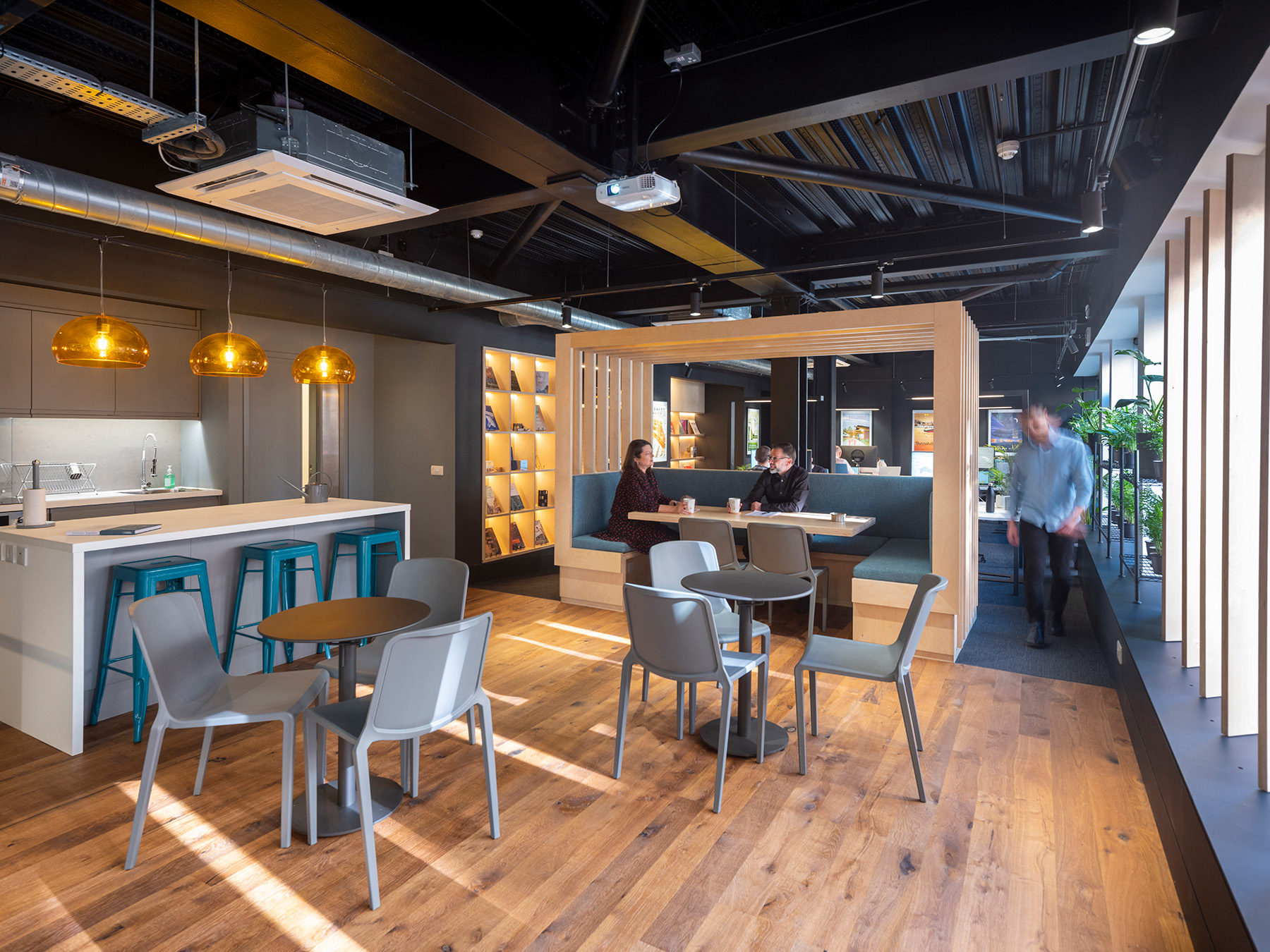 The interior consists of an open plan workspace, a central social area with a full kitchen and a dedicated meeting space.
The finishes are a composed palette of materials and the look and feel echoes that of Threesixty's Glasgow studio. The ground floor shop windows adorned with foliage flood the studio with natural light and giving the practice a strong street presence within Inverness city centre and allowing passers-by to be visually engaged.
---
---
The main ambition for the studio is to reflect who Threesixty are, reinforce what they do and provide the Inverness team with the opportunity to support the company's culture, values and design collaboration in a purpose-built space.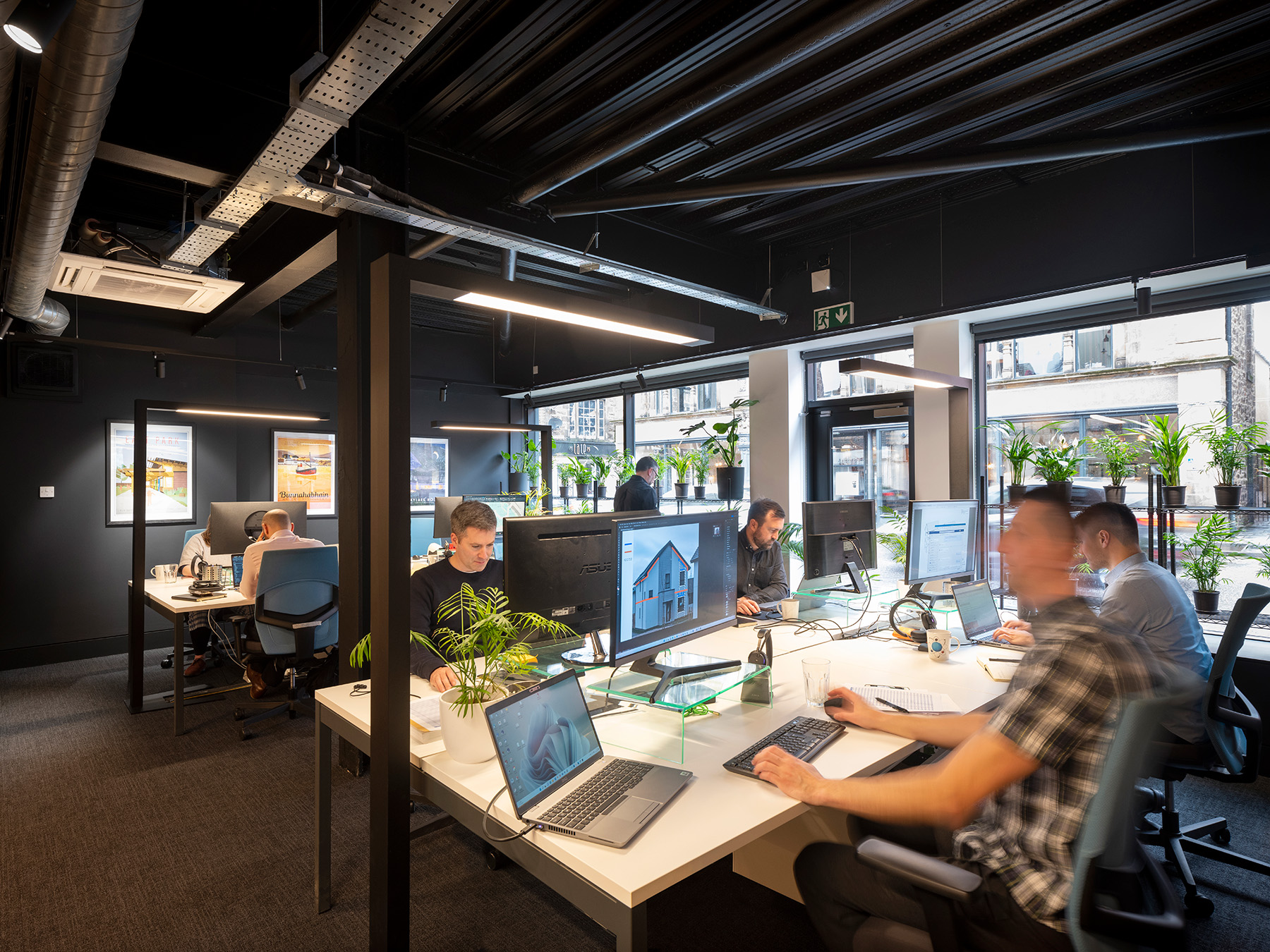 Alan Anthony, managing director at Threesixty Architecture, commented: "We have achieved considerable success over the past 14 years in the Highlands which led to us outgrowing our previous studio. These larger premises not only accommodate this growth and future expansion, it is also an investment in our passion for urban regeneration."
---