Video: NHS Lanarkshire unveils concept design for new Monklands hospital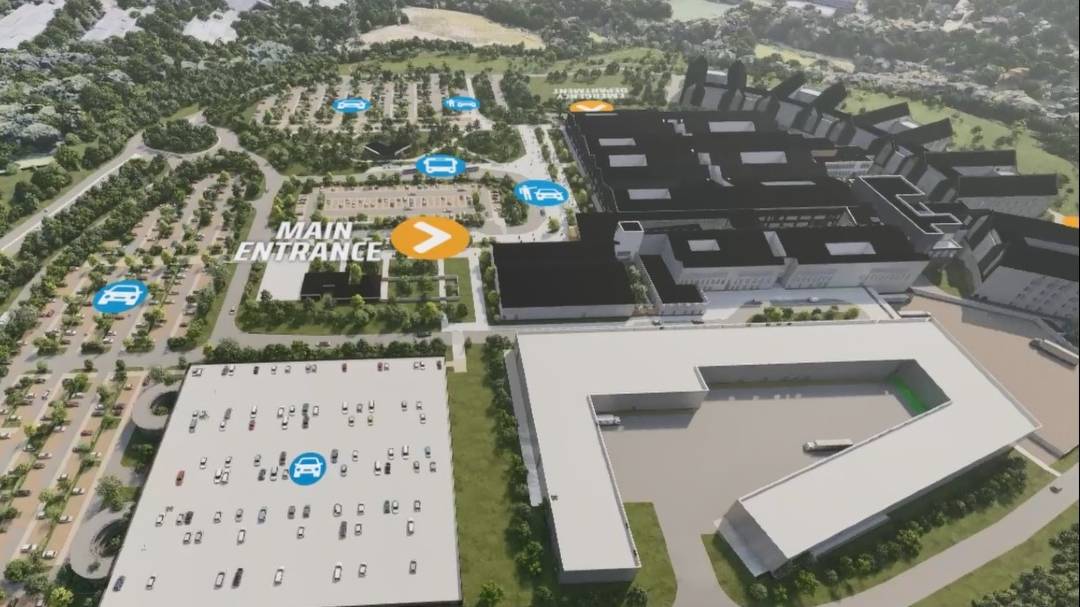 A new video of the concept design for the new University Hospital Monklands has been released by NHS Lanarkshire.
Beginning with an aerial view of the Monklands Replacement Project campus in Wester Moffat, Airdrie, the video shows the main hospital building and the energy centre beside it.
With the ambition for the new Monklands to be a "woodland hospital", the expanse of greenery in and around the site is captured in the bird's-eye view, which also shows an indicative route for the planned East Airdrie Link Road and the junction from it to the hospital campus.
---
---
The visualisation of the landscape then swoops towards a roundabout on the site where traffic will divide into separate routes for public/staff vehicles, emergency vehicles and facilities traffic.
The journey around the campus continues with a ground-level view, showing bus stops and access drop-off close to the main entrance of the new hospital, which is anticipated to open around 2028.
Next, the video takes a trip through an area of car parking. The health body has noted, however, that the parking shown throughout the video, including the depiction of a proposed multi-storey, is illustrative only and not a literal representation of the number of spaces. The new Monklands will have more parking than the current hospital, with provision to be determined in liaison with North Lanarkshire Council in its role as planning authority.
---
---
The viewer finds themselves flying past the exterior of the emergency department (A&E) before moving on to see some welcoming outside public spaces. The computer-generated images then depict the west entrance, which links to the proposed "active travel" (pedestrian/cycle) route from the direction of nearby Drumgelloch train station.
Monklands Replacement Project (MRP) director Graeme Reid said: "As we continue to develop the project's outline business case, the team are delighted to share this inspirational concept design video with the public and our staff.
"Following on from the previous design images and video material we have released, it gives the community a fresh view of how the new hospital could look. The virtual journey around the campus captures the impressive scale of our major project to provide a state-of-the-art new Monklands, which has the ambition to be Scotland's first 'digital hospital' and the first designed from the outset to be net zero carbon for its build and operation."
---