Video: Vision for Kishorn Port and Dry Dock's future
A new computer-generated fly-through video has been released to showcase new development plans by Kishorn Port Limited (KPL).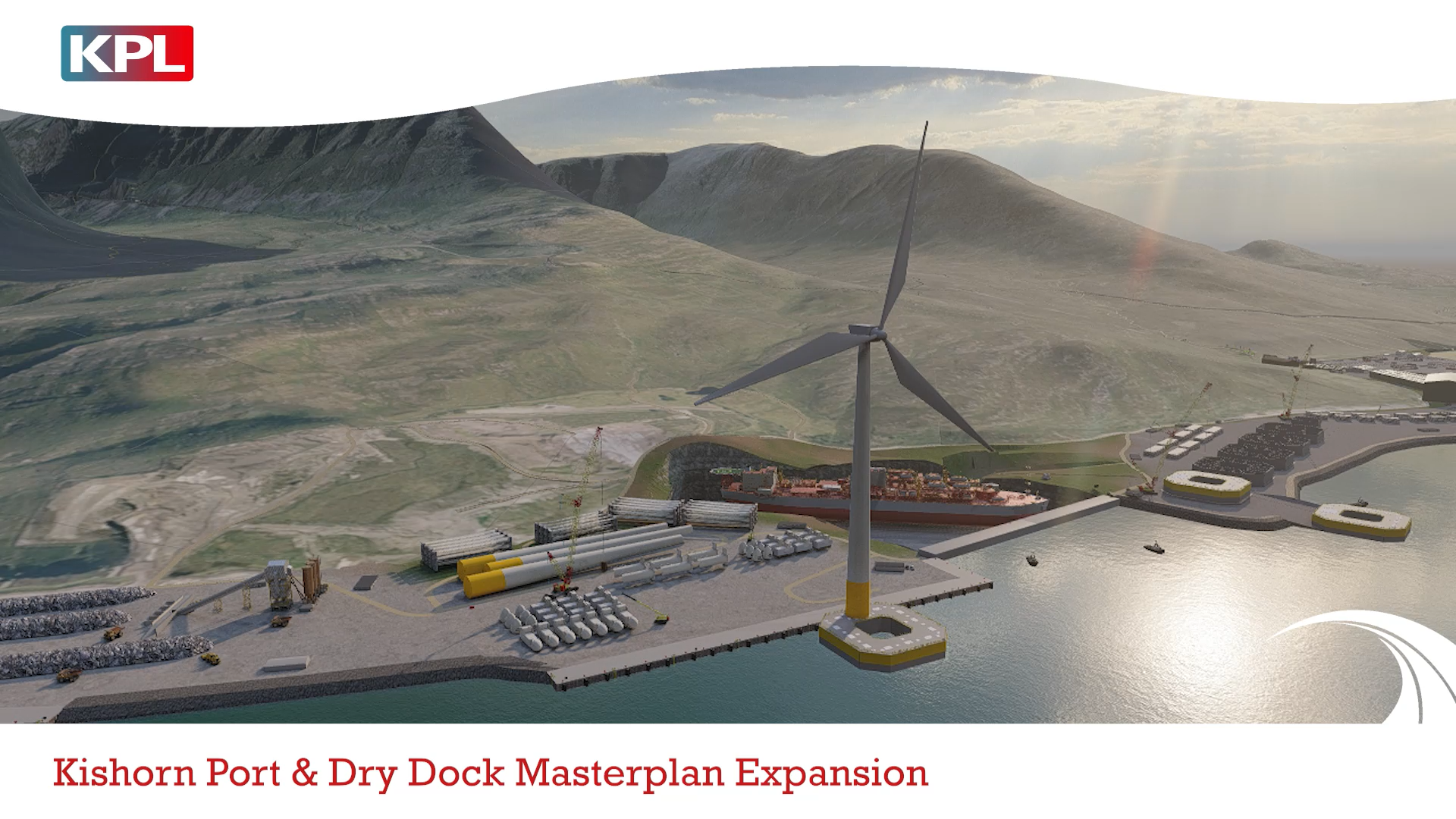 KPL said it welcomes the findings of the Scottish Offshore Wind Energy Council's recent report Scottish Offshore Wind Strategic Investment Assessment and the earlier Port Enhancement for Offshore Wind report by Crown Estate Scotland (CES), Scottish Enterprise (SE) and Highlands and Islands Enterprise (HIE) which recognised the 45ha port for its significant potential to support future offshore wind development building on an already approved port masterplan which will see the creation of additional laydown land, a new deep-water quay and an extended dry dock facility.
The port is situated within a sheltered location and has one of the largest dry docks in Europe and an aggregate quarry and concrete batching facilities suitable for the manufacture for subsea concrete structures for floating or fixed bottom offshore wind turbines.
---
---
The newly released video shows the scope for the manufacturing, laydown, assembly and load-out of offshore wind structures, alongside day-to-day port operations including vessel decommissioning and aquaculture.
KPL is already engaged in conversations with offshore wind developers and other Scottish ports to ensure port capacity is available in the right place with the necessary capabilities, optimising existing and future opportunities through 'Cluster Submissions and Port Alliances' for 'whole-project' solutions. This approach will ensure Scotland is well placed for future opportunities in the renewable energy sector.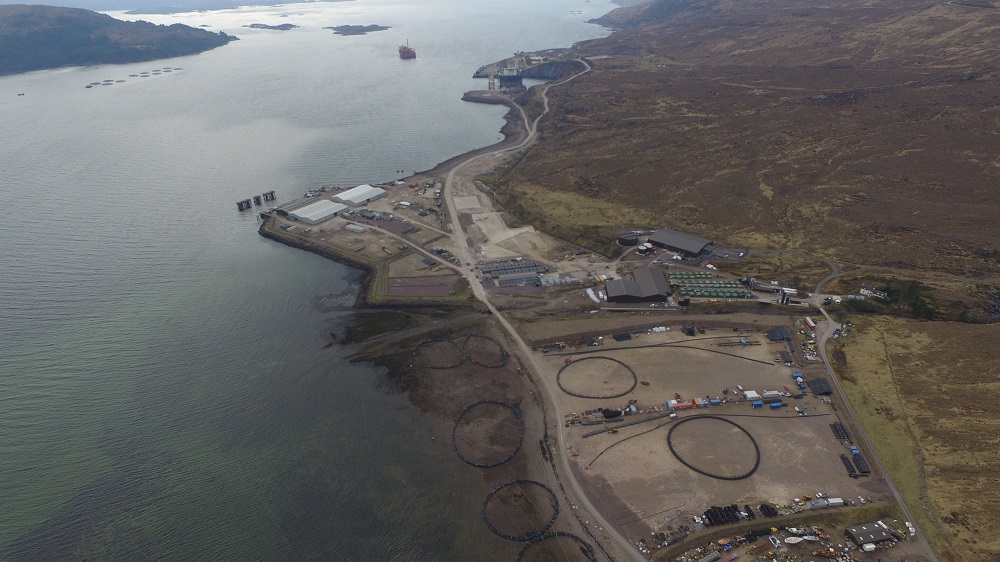 Going forward, KPL said it is enthusiastically looking forward to working with developers, CES, HIE, Highland Council, Scottish Government and other ports to ensure it is ready to play its part in the continuing deployment of offshore wind in Scotland and beyond.
---
---
Kishorn Port already has principal infrastructure and site improvement plans in the pipeline, with Highland Council planning permission granted for the major project of increasing the dry dock to accommodate 250m long vessels and the reclamation of foreshore to increase laydown land by a further 9.5 hectares (22 acres) which will provide over to 20 hectares of available land at or close to quayside.
There are also plans to replace one of the quays and create a new 500m quay with a minimum draft of 20m. KPL is ahead of the curve in licensing and permissions to expand which was reflected in the reports. The port was also recognised to be in proximity of the proposed ScotWind lease sites, in particular N1-N4 and also W1, but not excluding other areas in the North and North East (NE1- NE8).
---