Views sought on Leith Links Masterplan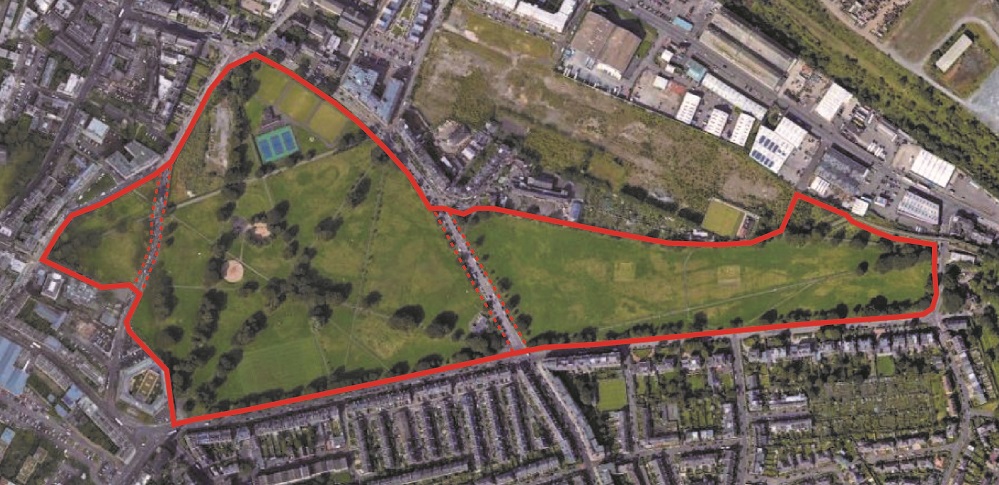 A consultation was launched last week seeking the views of residents on the plan for Leith Links and what improvements people would like to see there over the next 10 years.
The City of Edinburgh Council's Thriving Green Spaces Project is producing a vision masterplan for Leith Links, which aims to set out what could happen at Leith Links in the future. The proposals are now on display during a six-week public consultation to gain feedback from the Leith community and park users.
Since September last year, work on a draft masterplan for Leith Links has been underway with a working group of interested parties involved in coming up with proposals on how Leith Links can better serve the community and capitalise on its enormous potential and popularity.
---
---
The working group includes council staff, representatives from the community council, partner and local organisations who have all worked together to come up with a plan that would make improvements in the area.
The council has also kept a wider park stakeholder reference group, including local sports teams, schools and elected members, up-to-date with the masterplan proposals, inviting comment and discussion to help develop the concept design that is now being consulted on.
Leithers and park users will be asked about the overall concept plan, the wider park improvement ideas, opportunities to make the park better for nature and wildlife and a proposed 'activity hub' area. They will be asked for their views along the following themes:
Enhance sense of arrival – including things such as improving entrances or wayfinding boards.
Enhance sense of place – Leith Links history could be celebrated by, for example, 'Outdoor museum murals' which could be introduced along wall façades.
Increase activity – the park could offer a range of free or low-cost activities and host events that can generate income for the park.
Enhance green and blue infrastructure – like improvements to biodiversity and water management.
Improve provision – from benches and furniture for all ages, genders and abilities, to more bins and permanent toilets.
As well as taking part online, residents will be able to view the proposals in-person and speak to the team at the following events:
---
---
Saturday 11 June – Leith Gala Day
Sunday 19 June – 'Big Lunch' on Leith Links
Culture and communities convener, Councillor Val Walker, said: "Leith Links is an extremely popular park in the city and has a rich history and lots of potential. The proposed masterplan suggests some very exciting ideas and I very much look forward to hearing the feedback.
"Our parks play host to a wide variety of activity and events each year and Leith Links is one of our premier parks serving a large population. We want to make sure it has everything users need. It is a real hub in the area and we want to make sure we reflect what residents want.
"The responses will help shape a finalised Concept Masterplan, representative of what the community would like to see delivered, which will be brought forward for Council approval and funding and resource permitting will form the basis for improvements to Leith Links over the next decade. I'd urge as many local residents as possible to have their say in this consultation so we can develop a truly community-based masterplan."
---
---
Master planning gives an overall broad plan for an area and is an aspiration. Whether or not it is delivered in full depends on many things, including finding the money and resource and checking if the ideas are feasible.
Thriving Green Spaces Project has been made possible thanks to funding from the National Heritage Lottery Fund and National Trust 'Future Parks Accelerator' programme'.
The consultation will close on 31 July.
---