Work begins on £35m office redevelopment of 50 Bothwell Street
Onsite works have begun on the £35 million redevelopment of 50 Bothwell Street.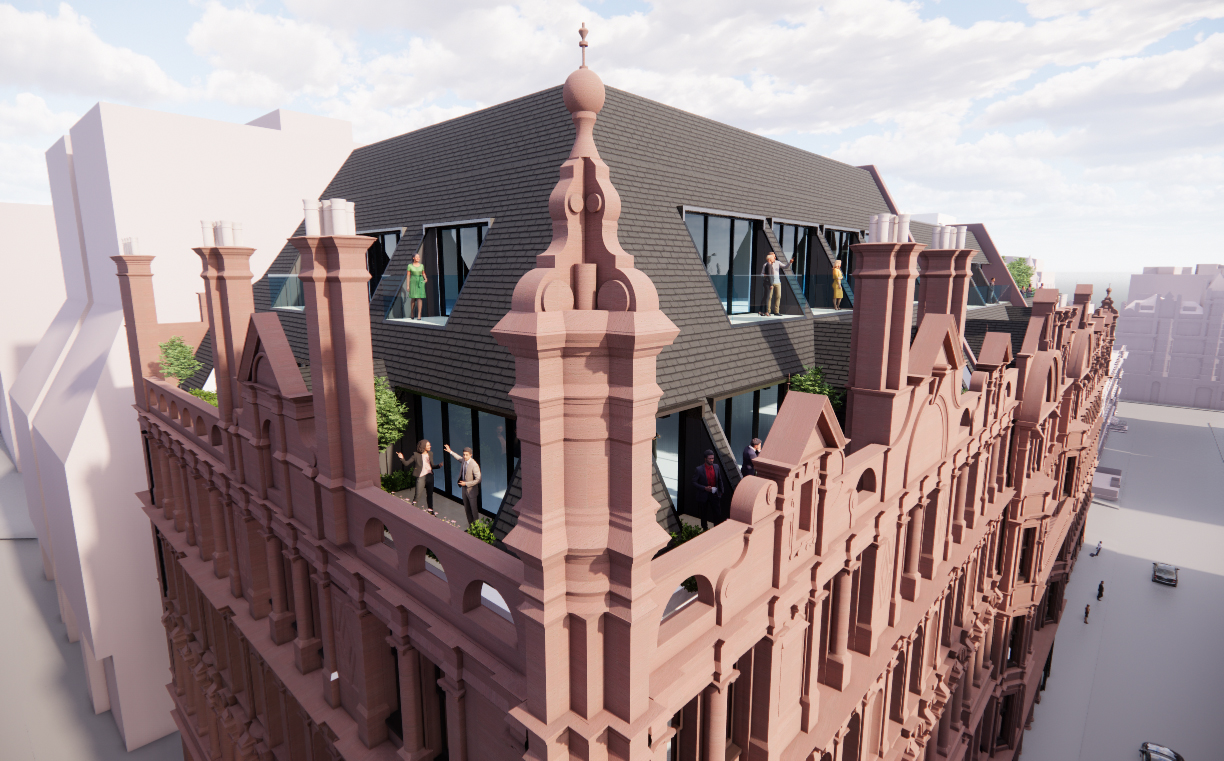 Having achieved detailed planning permission and listed building consent in November, the building will rebrand as 'Lucent' to create what developers describe as the next generation of prime, smart enabled offices in Glasgow, that will feature 14 outdoor terraces, a first for the city.
Originally built between 1892-1900 for The Central Thread Agency, the building was designed by the Scottish architects H & D Barclay. While a 'Grade A' redevelopment will retain the elegant sandstone façade, a brand new building comprising 90,000 sq ft across six floors, will create a natural light-filled, contemporary office specification. This comes to life in the building's new name 'Lucent', meaning glowing with natural light, luminous and clear while its market leading environmental credentials, will put the wellbeing of its occupiers first.
---
---
Central to the design is a welcoming new light and airy atrium and a street level tenant hub. The new building will feature a concept tenant lounge and break out areas; yoga suite, a central atrium incorporating private meeting balconies; fifth floor - extensive private external terraces; sixth floor – two penthouse suites with private external terraces and a large south facing communal social and meeting terrace.
With a zero carbon roadmap for design materials, construction and operation of the building, it will feature electric vehicle and cycle infrastructure within the design and high efficiency air source heat pumps and air conditioning. The building will optimise indoor environmental quality and integrated smart technology to facilitate occupier comfort and engagement. A suite of leisure facilities will include a stretch and fitness studio, contemplation suite, dedicated dressing rooms, 75 cycle storage spaces, showers, drying room and bike repair station.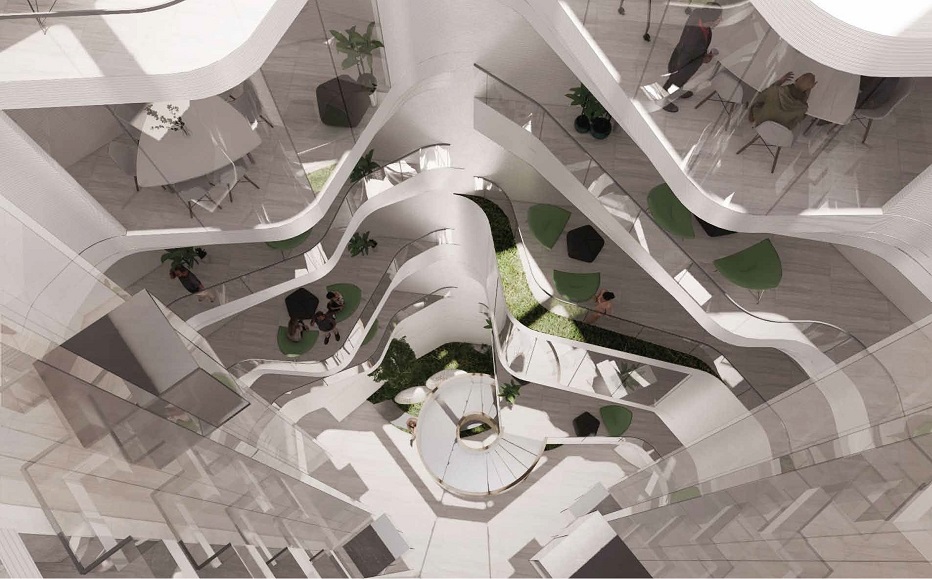 The building was acquired by Orion European Real Estate Fund V. Richard Low of Orion Capital Managers said: "Onsite construction works have begun on the £35m investment in Lucent at 50 Bothwell Street, that aims to attract significant occupiers to the city, while creating new employment opportunities. Thanks to Glasgow City Council's decision, we have detailed planning permission and listed building consent to create this forward thinking new workspace featuring 14 unparalleled outdoor terraces in a 100% prime location. We have high expectations and will realise our vision for the next generation of offices to a 'Grade A' specification married with our environmental, social and governance credentials."
---
---
Angela Higgins of Resonance Capital, who are providing DM and marketing services, added: "We can confirm that the redevelopment and rebrand of Lucent at 50 Bothwell Street are underway. With unprecedented access to external space, Lucent reflects the natural energy of a light filled atrium and beautiful terraces that will be major design features of the building. Progressive, sophisticated and aspirational, Lucent will draw on the themes that attract businesses and pull communities together to revitalise this key area of Glasgow's business core."
Orion Capital Managers and Resonance Capital are working in collaboration with Mosaic Architecture, 10 Design, Woolgar Hunter and Atelier Ten. Agents Ryden and Knight Frank have been appointed to market Lucent at 50 Bothwell Street.
---