Work starts on Scotland's first community-owned Passivhaus certified homes
Building work has started on three family-sized passivhaus certified homes in the village of Closeburn in Dumfries and Galloway.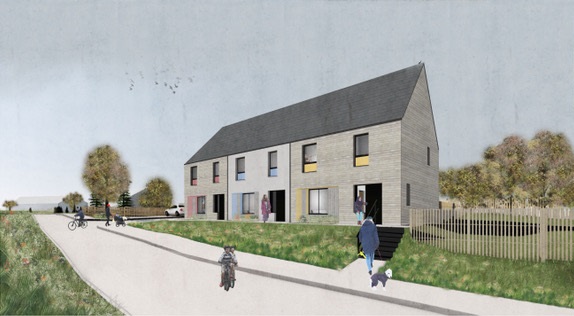 These homes, in the ownership of the local development trust – Nith Valley Leaf Trust (NVLT) - will be the first community-owned Passivhaus certified homes in Scotland.
NVLT have worked with the support of Dumfries and Galloway Small Communities Housing Trust (DGSCHT) throughout the project. The homes will provide energy-efficient accommodation to families with a connection to the local community – an identified local need that will support services in Closeburn, including the school.
---
---
The community-led homes are being primarily funded by the Scottish Government's Rural Housing Fund and the Scottish Land Fund, as well as a loan from the Ecology Building Society.
The project, which has been three years in development, has been designed by John Gilbert Architects and is being built by the contractor Stewart & Shields from Helensburgh which specialises in the delivery of passive buildings. The delivery team are engaging local contractors and liaising with the local community wherever possible, including Closeburn Primary School.
NVLT took the ambitious decision to deliver homes with Passivhaus certification relative to locally identified issues and in order to reduce long-term impact on the environment, whilst tackling fuel poverty. The project team hope to encourage other community trusts to follow principles of Passivhaus design because of the obvious benefits for tenants, including low heating bills, higher air quality and healthier homes.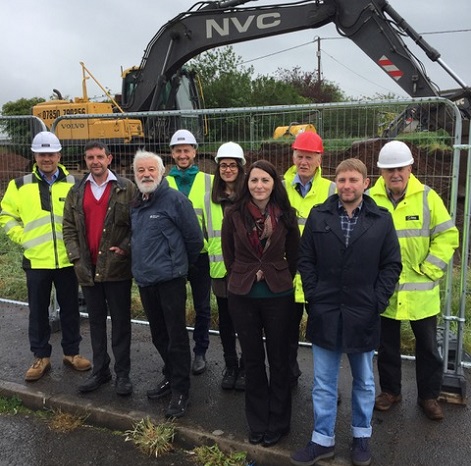 The UK Passivhaus Trust has confirmed that – to the best of their knowledge - this project will provide the first community-owned Passivhaus accredited housing in Scotland - a proud achievement for the NVLT and DGSCHT.
---
---
The homes are due for completion by December 2019, at which point the NVLT will hold an opening ceremony and allow the community to view the finished homes. Over the summer, a register of interest will open for prospective tenants.
Mike Staples, chief executive of DGSCHT, said: "After a huge amount hard work and dedication across the whole project team, it's amazing to see the project on-site.
"The group have been clear in their objectives to support a shortfall in affordable accommodation for families and to address fuel poverty and it's this determination that has retained the focus on attaining passive certification. We're really excited to see community-led passihvaus come to fruition in Dumfries and Galloway and can't wait to see tenants move in later this year."
Mike Steele, director of NVLT, said: "We are very keen to keep our young families in Closeburn by providing affordable community owned and managed state-of-the-art energy-efficient homes. We think this is one big step towards achieving this aim. NVLT is a community run trust that's now delivering projects like these modern homes for rent that the community wants and needs."
---