Work starts on University of Edinburgh's new Health and Wellbeing Centre
Morrison Construction has been appointed as the main contractor for a new University of Edinburgh facility dedicated to promoting health and wellbeing for students.
Work to extend and renovate the existing building at 7 Bristo Square and create a new accessible entrance, began at the end of October and is due for completion in 2019.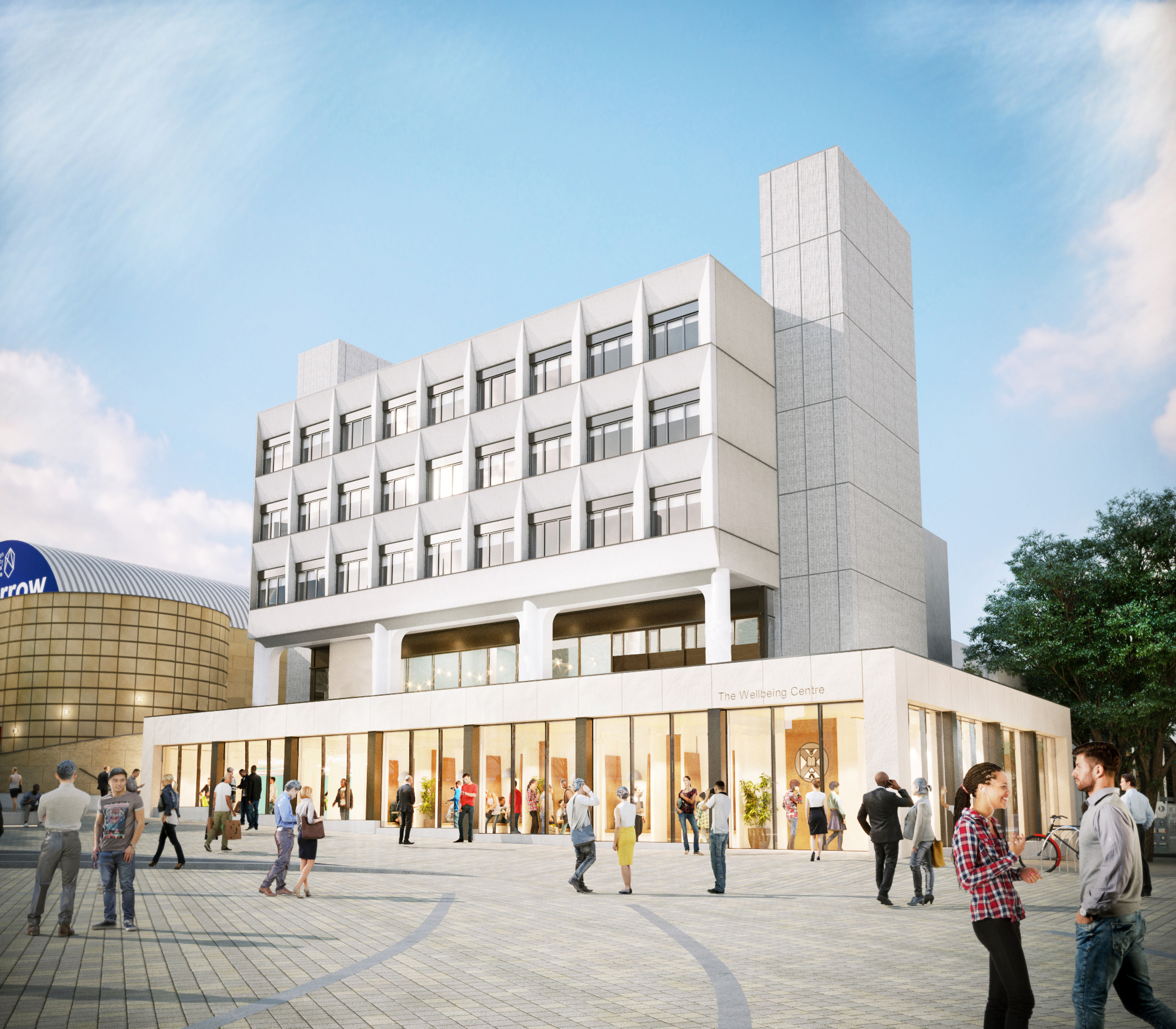 The fully accessible Health & Wellbeing Centre will give students easy access to an expanded range of essential services. The University's Student Counselling and Disability Services, both currently located in the Main Library, will be brought together with the medical practice and pharmacy for the first time when the new development opens.
---
---
The NHS GP surgery on the top two floors of the building will remain open during the construction work. The University pharmacy on the building's first floor will also continue to operate before its relocation to the ground floor into a larger space; improving the range of goods and services it offers.
The building's ground floor is being extended to include an accessible entrance and wellbeing lounge creating a calm, welcoming space designed to promote positive mental health. A reception area and waiting room for the Student Counselling and Disability Services will be located on the first floor. Consultation rooms for one-to-one meetings and group sessions will be available on the first and second floors, as well as on the lower ground level.
Eddie Robertson, managing director of Central Scotland, Morrison Construction, said: "We look forward to working with the University of Edinburgh and delivering this important health facility to the student community.
"Our team has been on site since the end of October. Currently, we are undertaking surveying of the building and beginning to strip the inside of the structure to allow for refurbishment works. At Morrison Construction, we have extensive experience of delivering high-quality facilities and a proud history of developing successful long-term partnerships."
---
---
Andy Shanks, director of student wellbeing at the University of Edinburgh, added: "This development is a fantastic example of the University's commitment to delivering excellent wellbeing services. It will put student wellbeing at the heart of the University's city centre campus, making it easier for students that need help to access support, and expanding the range of spaces and services on offer."
The Wellbeing Centre will expand and improve the space available for the Student Counselling and Disability Services and is part of the University's wider investment to improve facilities for students across the University estate. This includes more teaching and study spaces, a major new Student Centre and enhanced sports facilities.
---