Flamingo Land promises 'break from tradition' with resurrected Loch Lomond plan
---

---
Theme park operator Flamingo Land is to return to its proposed leisure development at the southern end of Loch Lomond with a pledge to dramatically alter its previous plans.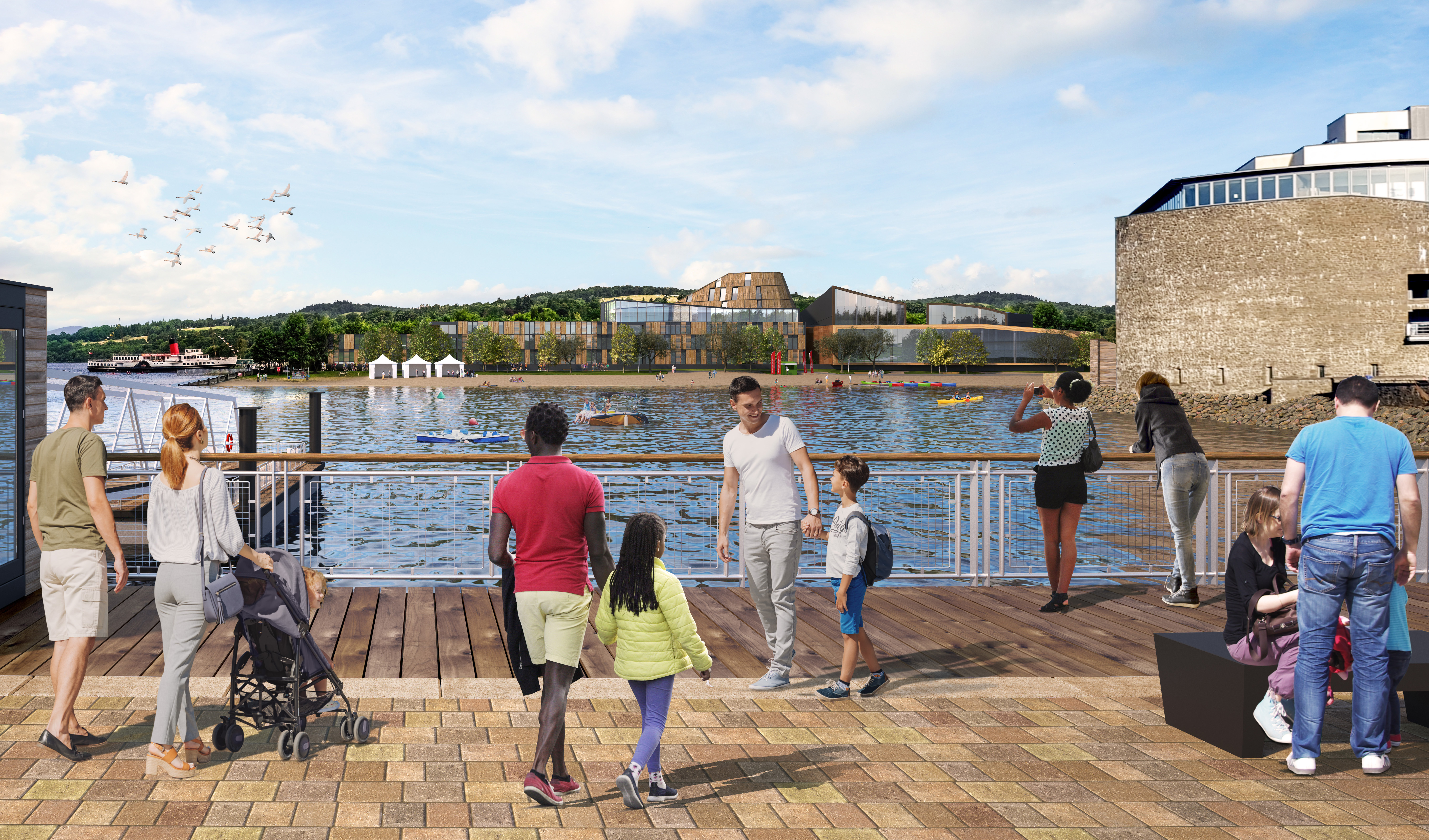 The company withdrew an application in September 2019 for a £30 million holiday resort for the West Riverside and Woodbank House sites in Balloch after Loch Lomond and Trossachs National Park Authority officials recommended that its board reject the proposals.
A record of 53,000 objections were submitted by campaigners against the relaunched plans.
Now, however, Flamingo Land said it is "breaking away from its traditional portfolio of theme parks", with plans for a new development including family accommodation, facilities for visitors and the local community - including a craft brewery, leisure centre, restaurants and landscape upgrades to public footpaths and green spaces.
An Environmental Impact Assessment scoping request was submitted yesterday, ahead of a formal Proposal of Application Notice to The Loch Lomond and Trossachs National Park.
Jim Paterson, development director for the Lomond Banks project, told the Dumbarton Reporter: "We have listened to the issues raised around the original proposal and with further feedback will look to make some important, very significant, amendments to the plans to ensure Lomond Banks will be in keeping with its environment.
"Our intention here from the outset was never to build a theme park, but to bring to the area a development that has the potential to become a world-class tourism destination that benefits the local community and economy.
"Our environmental and commercial commitment to Balloch and West Riverside remains strong and our proposed development comes at a time when economic investment and meaningful growth in the local tourism market is required."
He added: "We want to complement what makes Loch Lomond so attractive to visitors, and our aim would be to invest locally, hire locally, and work with local businesses to maximise the benefits of the development for all."