Govanhill early learning and childcare facility approved
---

---
Planning permission has been granted for a new pre-five centre on Glasgow's South Side.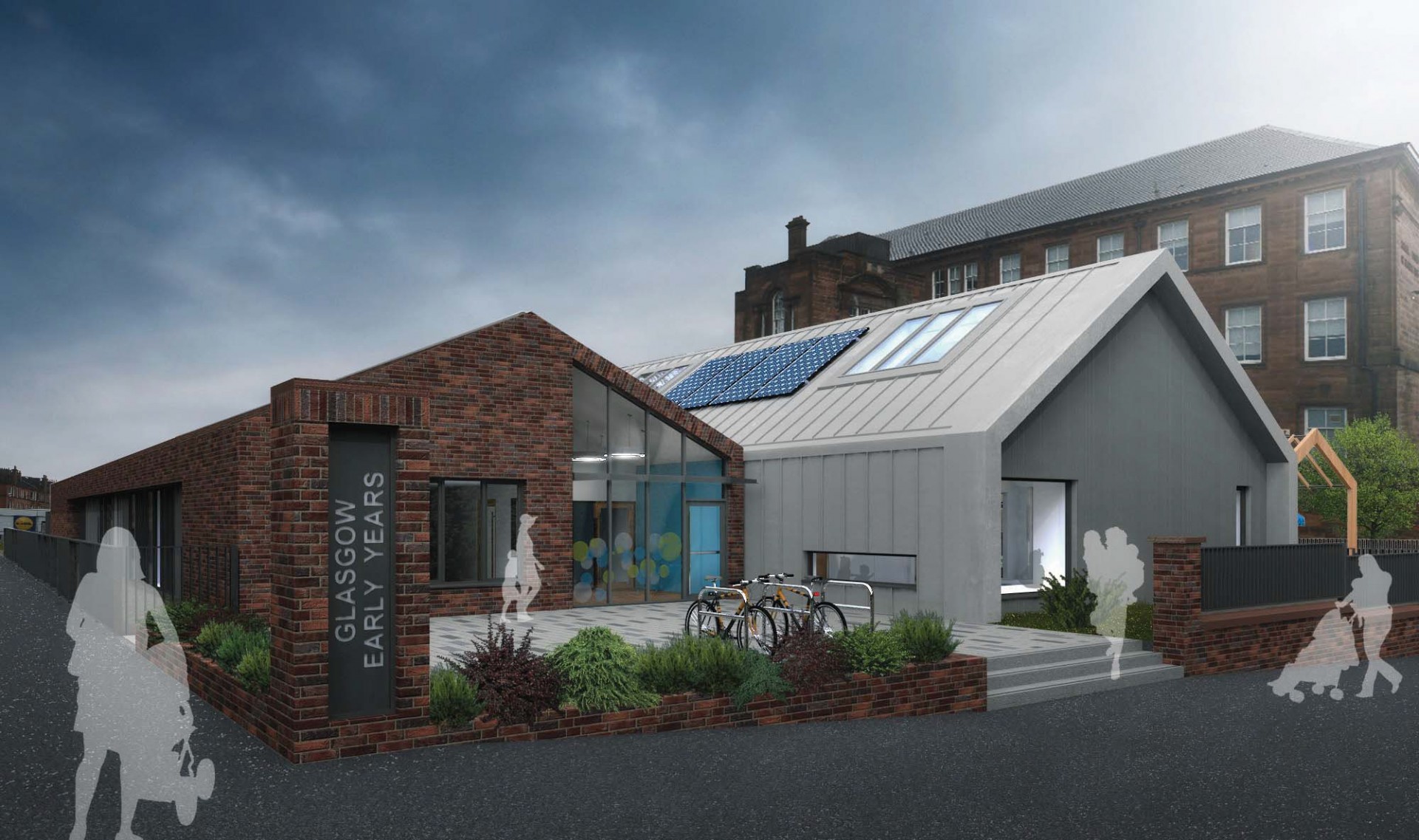 Part of broader measures to increase capacity in order to meet new obligations to increase the provision of early years learning and care by 2020, the facility will be located at a small playing field beside category B-listed Cuthbertson Primary School, in Cuthbertson Street, beside Victoria Road.
Accommodation will include four playrooms, a dining room reception/office space, parents' room, staff room, kitchen and laundry room, and toilets/changing facilities.
No vehicle drop-off facility is proposed as the neighbouring school does not have one and car use for drop-off/collection is relatively low; around a quarter of current parents.
The centre is one of four so far proposed for the city, with the others being in Carntyne, Tollcross Park and Broomhill.
A report by planners approving the application states: "The site currently hosts a disused sports pitch which has not been actively maintained for many years, so it does not therefore provide valued recreational space.
"The proposal seeks to address an identified need for additional early learning facilities in the local area as the high demand for early years places is in excess of existing physical capacity.
"The facility would be sited within close proximity to local bus and train services and there are active travel opportunities to access the site.
"It is not considered that the building or its use would have a negative impact on townscape character or residential amenity. The proposed location and site layout are considered to be acceptable, subject to safeguarding conditions.
"The proposal presents an appropriate use of the site with a suitable built form and materiality of good quality which has been selected in consideration of the surrounding built environment.
"The site of the facility has been an eyesore in this area for a considerable period of the time and the proposal offers the opportunity of a solution to this."