Plans for Forth Bridge viewing hub are revived
---

---
Plans to create a climbing centre and viewing platform at the Forth Railway Bridge have been revived, The Times reports.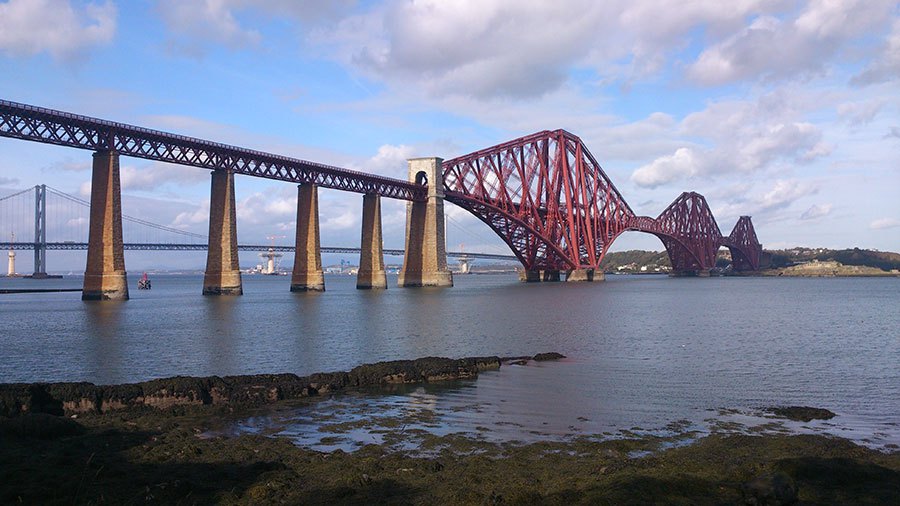 Network Rail has applied for planning permission for a new centre at the south end of the bridge, which opened in 1890, which would be 110m above the river where visitors would meet.
The plans accommodate for groups of 12 to 15 people to wear safety harnesses to walk along the bridge's south cantilever or tower. This feature would be similar to tours offered at the Sydney Harbour Bridge in Australia. Visitors would climb to a new viewing platform at the top, 110m (360ft) above the River Forth, using existing and new walkways built into the bridge, which is a Unesco world heritage site. Tours would last around two and a half hours.
The bridge's owner has said that the experience would offer "a unique and memorable visit to one of Scotland's most loved and iconic structures".
The estimated numbers for those taking part have fallen to 85,000 a year from the 126,000 quoted when the plans were first submitted in 2013.
Changes to the way Network Rail could borrow money in 2015 put an end to the plans previously submitted.
Other proposals, such as those for a glass visitor centre and lifts at the northern end of the bridge remained paused.
Alan Ross, Network Rail Scotland's director of engineering and asset management, said: "From the engineering genius behind its design to the historical accounts of its construction and its crucial role in Scotland's operational railway, the bridge really is a national treasure and there is real appetite to take these plans forward."