Aldi consults on proposed £4.6m store at Broomhouse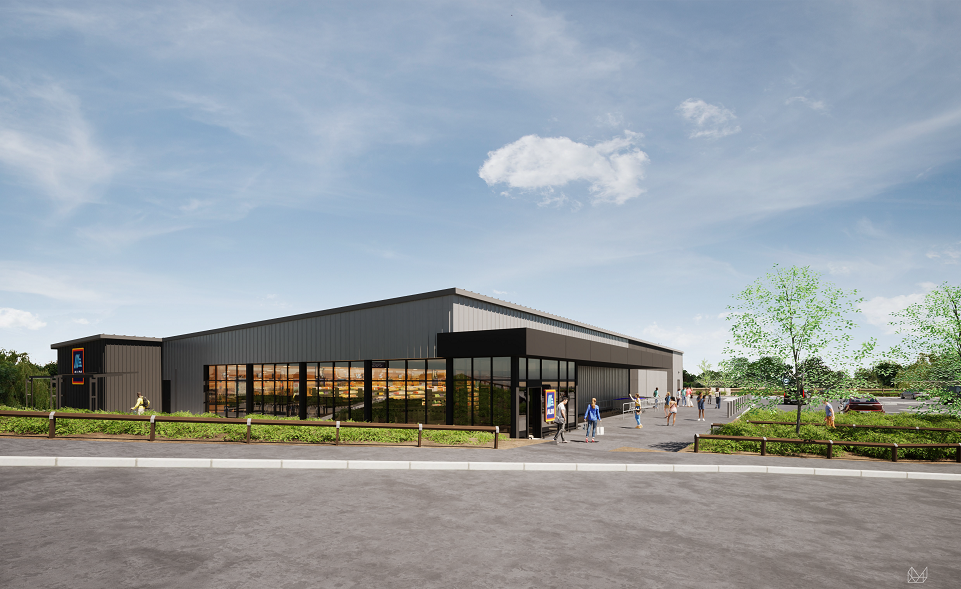 Discount supermarket chain Aldi has announced plans for a new £4.6 million store in the Broomhouse area of Glasgow, marking the start of a formal consultation programme on the proposals.
Located at Boghall Road, the development will create up to 35 local jobs within the store, along with new jobs during construction and within the Aldi supply chain.
The proposed new store will deliver a 1,666 sqm gross/1,140 sqm net foodstore, plus staff welfare and storage areas. It will include 95 parking bays, including 76 standard, eight parent and child, seven accessible and four electric vehicle spaces.
---
---
The announcement signals the start of a consultation programme by Aldi, giving the public the opportunity to provide feedback on the proposals. Taking a hybrid form, the consultation will include both online and in-person events. A drop-in event will be held on Wednesday 17 August between 3pm-8pm at the Mailcoach Restaurant in Broomhouse.
A live interactive chat session will also be held on Monday 22 August between 5:00pm – 7:00pm and will be accessible via the project website.
An Aldi spokesperson said: "We are excited to be announcing our proposals for a new store in Broomhouse. Building on our nine existing stores in Glasgow, we remain committed to investing in the city and servicing local communities with our low cost and high-quality products.
"An Aldi store would bring significant investment to the area, along with 35 new jobs, whilst supporting other local businesses through our investment in the Scottish food and drink sector.
---
---
"I would urge anyone with an interest in the proposals to attend one of our consultation events, either online or in person."
---