Allan Rae: Planning crisis needs clear and sensible political leadership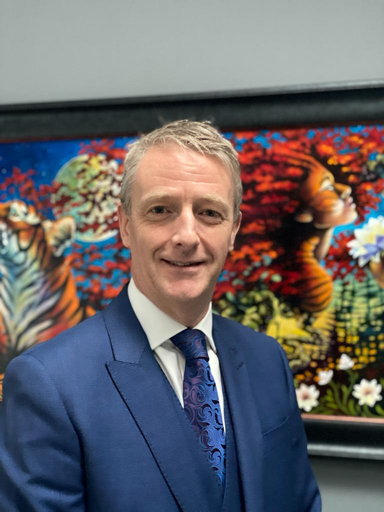 Continuing this week's focus on Scotland's Broken Planning System, Allan Rae, land director at Kirkwood Homes, sums up what SCN has heard from many survey respondents by highlighting a lack of resources, the implementation of NPF4 and planning staff working from home.
Local authority staff have maintained a working-from-home or hybrid working pattern since the end of Covid and, whilst accepting that some authorities have and are experiencing recruitment and resourcing issues, this pattern of working is not conducive to speeding up the planning process.
It is harder to have face-to-face/site meetings where key issues need to be discussed and it is extremely difficult to contact planning officers who are working from home.
---
---
One recent example from one of our applications in Highland where our agent had submitted updated information and was seeking confirmation of receipt and an updated programme - after a month of emailing and calling without response the agent rang the planning officer and let the phone ring over 50 times before it was picked up!
The officer was working from home. From discussions with contacts in a number of local authorities (Fife, Highland, Dundee, Perth and Kinross, Aberdeenshire) there is a clear direction leading to a permanent hybrid working pattern in local government in Scotland which is not conducive to improving and speeding up the planning system.
One of the major issues affecting the operation of the planning system in Scotland is the disastrous implementation of NPF4 by the Scottish Government - this has been an absolute shambles and has resulted in uncertainty and lack of clarity across the board, followed by clumsy attempts by Scottish Government Officials to further constrain the ability of the industry to bring forward housing land where there is not adequate supply identified by Local Development Plans which further compounds the removal of the requirement for authorities to maintain a five-year effective housing land supply at all times.
There are other issues which are affecting delivery times in the planning system - resources of key consultees are very stretched - SEPA, Scottish Water, Environmental Health Departments etc and this can affect decision-making timescales. Some authorities such as Aberdeenshire Council are actively seeking to develop planners through undergraduate sponsor schemes and they recognise the importance of quick validation procedures as well as completing S75 agreements quickly, in some cases we have had draft agreements agreed prior to Committee determination.
---
---
There has been a serious deterioration in the performance of the planning system in Scotland since COVID - new working practices have compounded the rot which had already set in at the Scottish Government level - there is a need for clear and sensible political leadership on this issue but the role of planning has been downgraded to that of a junior ministerial portfolio and recent incumbents have not been given very long to get to grips with the job.
SCN is still keen to hear your experiences of Scotland's planning system. Please send any correspondence, in confidence, to SCN editor Kieran Findlay via k.findlay@scottishnews.com.
---