And finally… Bird's eye view
Cutting edge AI technology is being used to document one of the UK's best loved birds.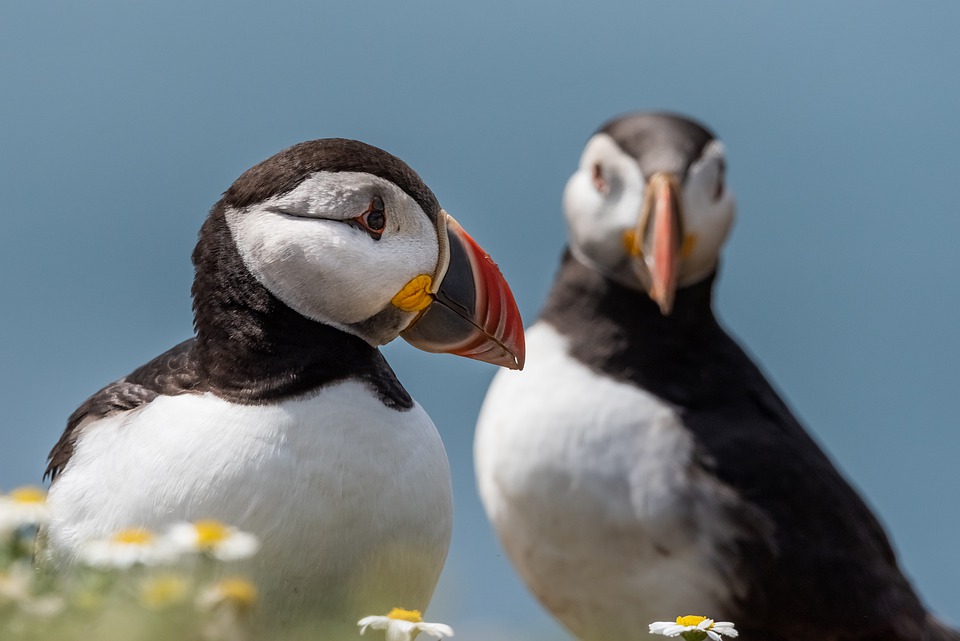 Energy company SSE has launched its "Flying Squad" initiative with Microsoft, tech firm Avanade and NatureScot to monitor puffin numbers around the Scottish coastline.
The technology has recently been tested during the seabird's breeding season on the famous Isle of May in the Firth of Forth. Four cameras in position on the island gathered footage and automatically detected and counted the birds until they recently left the island.
---
---
If successful it is expected the technology will be used for a number of species recognition projects around SSE sites including hydro power stations and wind farms.
SSE is protecting the environment as it delivers a £4 million of investment in low-carbon energy and electricity infrastructure over the next five years.
Rachel McEwen, SSE's chief sustainability officer, said: "As a leading generator of renewable electricity and one of the largest electricity network companies in the UK, our assets can have far reaching consequences across a wide range of issues, from reducing the effects of global climate change to supporting local habitats.
"The impacts of our hydro and wind farm operations and our transmission and distribution networks need to be actively managed and what initiatives like the Flying Squad show is that there are also incredible opportunities to be had in protecting and enhancing existing and new habitats as we harness natural resources such as water and wind for renewable energy generation."
---
---
James Scobie from the Flying Squad said: "The implications for the Microsoft/Avanade technology are huge. It's our ultimate aspiration that this incredible cutting-edge technology could be deployed in a variety of different settings to monitor species of interest in the future."
Clare Barclay, chief executive officer at Microsoft UK, said: "SSE and Microsoft hold the joint ambition to prioritise, enhance and support sustainability in the energy sector. We are proud to be working closely together through our partnership to achieve these goals in the short, medium and long term.
"The innovative puffin monitoring project on the Isle of May demonstrates the impact technology can have on advancing sustainability and is just one initial example of how we are collaborating with SSE to shape a more sustainable future."
Recently, SSE and Microsoft signed a memorandum of understanding (MOU), establishing a Sustainability Partnership between the companies, to develop and deploy innovation projects aligned to the zero carbon emissions ambition of both companies.
---
---
Initially focussed on SSE's renewable energy business, the MOU represents SSE and Microsoft's commitment to working together on several future initiatives, with the aspiration that opportunities could be adopted across SSE's other business areas.
Together, the companies will collaborate to promote the awareness of business challenges and opportunities around sustainability, technology, and digital innovation.
Projects SSE is currently delivering in the transition to net zero include what will be the world's largest offshore windfarm at Dogger Bank, off the coast of Yorkshire, Scotland's largest offshore windfarm at Seagreen off the coast of Angus, and what is set to be one of Europe's most productive onshore windfarms - Viking in the Shetland Islands.
---