And finally… fast pay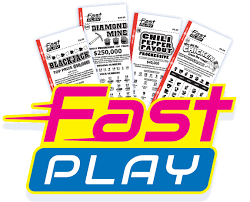 A construction worker struck gold after he won more than $1.5 million in a local lottery game.
The worker from Charles County in the US is now $1,540,418 richer after playing the Maryland Lottery's Fast Play lottery.
During his visit to US Fuel in Waldorf, he looked at the ticket and realised he had won the jackpot. He regularly plays Hit the Jackpot! and purchased the lucky ticket there. As he was in public, he did not want to make too much noise about his winning ticket and draw attention to it.
"This is a good way to start 2023," he said.
---
---
The winner exited the store quietly, walked towards his vehicle, and got inside it before he began to celebrate.
"Wow. This is awesome," he said. "I saw (the progressive jackpot) kept rising. I said I was going to stop playing once someone hit the jackpot. I can't believe I was the one to hit it."
---