And finally… Hospital team steps in to give stranded ducklings a new home
Stranded ducklings have taken up residence in a Perth hospital after being given a home by kind-hearted hospital employees.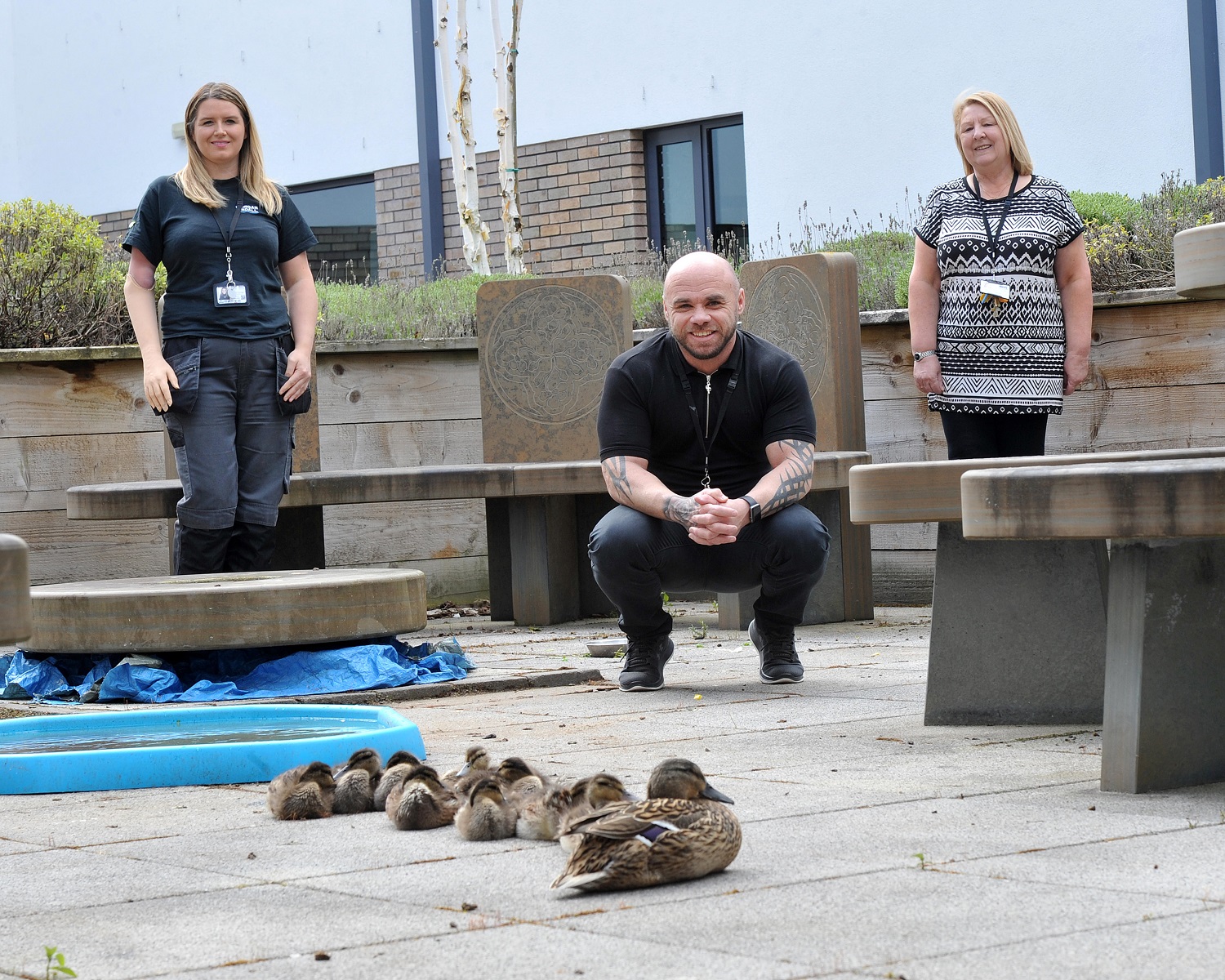 Initially spotted by the cash office team at Murray Royal Hospital, colleagues stepped in to save the mother duck and her brood by transforming an outdoor courtyard into a duck-friendly sanctuary.
One of them was Paul Gordon, who works for building manager Robertson Facilities Management, who brought in a dog cage filled with straw for the brood to safely nest in.
---
---
Other items donated included a paddling pool donated by Krystal Comer-Smith from Morgan Sindall Construction to help the ducklings develop vital swimming skills.
Paul said: "With everything that's going in the world, the ducklings have brought a ray of light to the hospital and it's been a great team effort to help keep them safe and comfortable.
"We're looking forward to their safe return to the wild, but for now we're enjoying watching them discover their new sanctuary as they grow up."
It is suspected that the ducks had been forced into the hospital grounds from a nearby pond due to an aggressive swan threatening and squashing the ducklings.
---
---
Having consulted the SSPCA, the hospital team, dubbed 'the fairy duckmothers' are being supported by professionals to help ensure the ducks are safely released back into the wild once they're grown.
The hospital's efforts have been commended by the SSPCA chief superintended Mike Flynn, who said: "The willingness of the hospital staff to care for this family of ducks is yet another example of how amazing our NHS workers are."
The £75 million Murray Royal Hospital, part of NHS Tayside, was opened in 2012 after being delivered by Robertson Group and Morgan Sindall. Robertson's Facilities Management division continues to manage the building and provide a range of services to ensure the effective and safe running of the hospital.
---