And finally… rocky road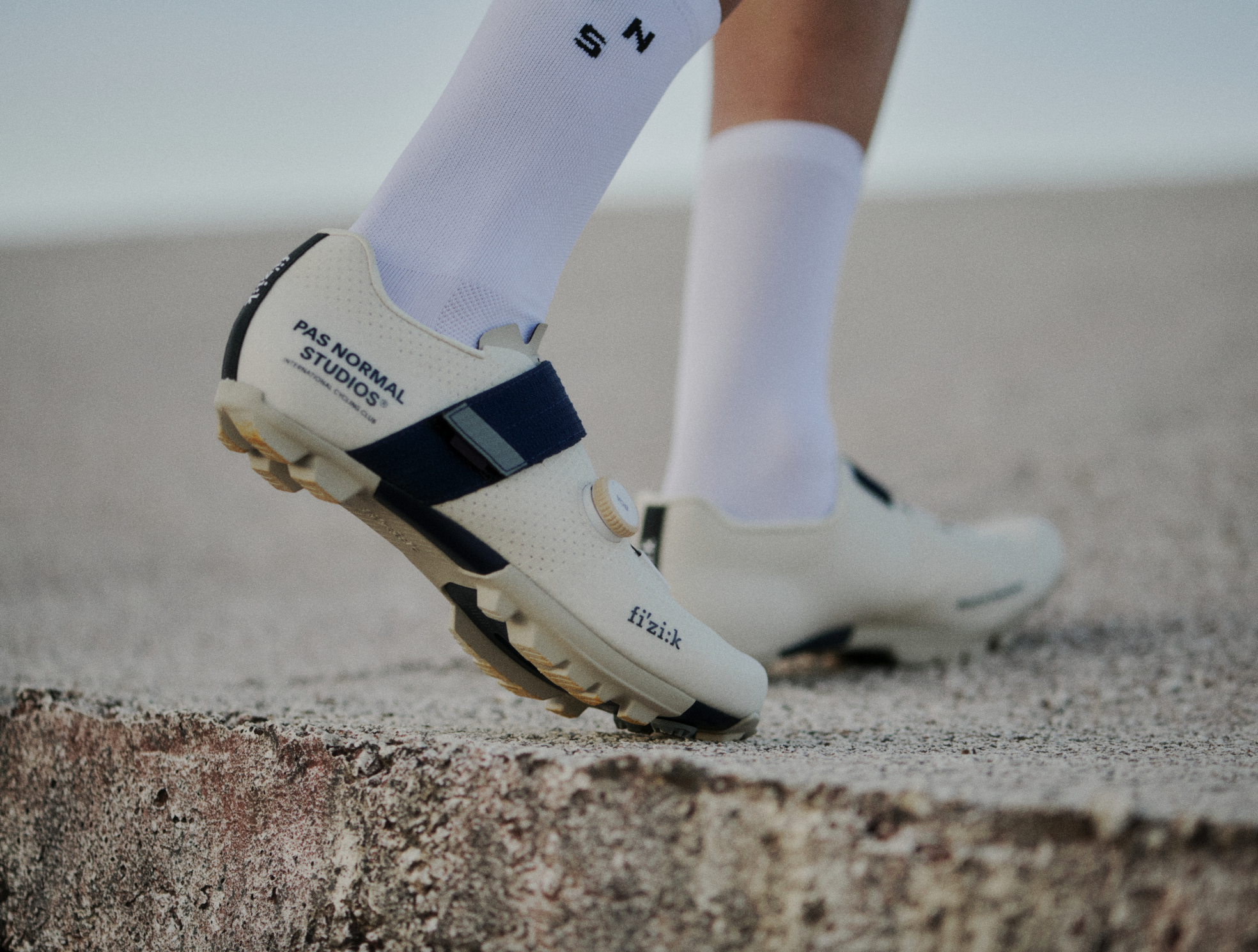 A cycling kit pioneer has created a new shoe made from gravel.
Danish firm Pas Normal Studios and Italian brand Fizik have launched the first in a series of collaborative items, which they have described as "a minimalist take on the gravel-specific Ferox Carbon shoe".
The first collaborative effort features a take on the Ferox Carbon gravel shoe in a Off-White colourway with navy detailing as well as the use of Pas Normal Studios' Road to Nowhere tagline and the signature purple tab known from the Danish brands' bibs and jerseys. The shoes come with a pair of socks as well as a musette designed to hold the shoes when packing or travelling with them.
---
---
Karl-Oskar Olsen, creative director and co-founder of Pas Normal Studios, said: "The cycling shoe is an interesting meeting between the softness and complexity of the human foot with the very concrete needs of the hardware that locks the shoe to the pedal. Human and machine. Finding balance and beauty in the solidified world of carbon fibre, BOAdials and Fizik technology and materials were equally inspiring and challenging."
Giovanni Fogal, brand manager at Fizik, said: "We immediately found ourselves on the same wavelength, and a dynamic discipline like gravel proved to be the perfect canvas for fusing our distinct styles seamlessly."
Karl-Oskar Olsen added: "The Ferox Carbon is a very strong example of the possibilities of technological advancements while still referencing functionality of the past. We've worked with a mix of our signature colours, the clean and clear Off White as well as Navy and Purple detailing.
"This brand collaboration was a chance to tap into positive concepts and explore contrasts. It meant an opportunity to create something greater than the sum of its parts."
---