Anderson Bell + Christie launch net zero housebuilding strategy
A new housebuilding strategy that guarantees net zero carbon emissions for every new home, while reducing the cost of energy bills, has been launched by architects Anderson Bell + Christie (AB+C).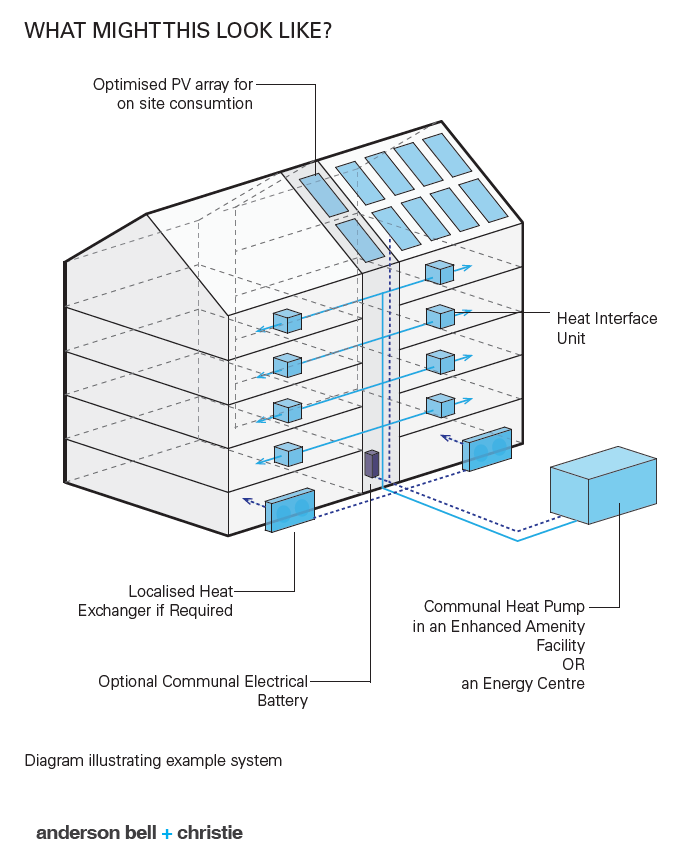 The practice said its ground-breaking approach which would prevent more than 7 million tonnes of CO2 from entering the atmosphere from new homes due to be built in Scotland by 2045 - the year the Scottish Government aims to become a net zero society – is ready to be implemented today.
The method would also help to deliver a positive impact on the fight to tackle Scotland's fuel poverty crisis, by saving all new homes more than £880 million in energy bills by 2045. This represents a 34% saving when compared to a current standard newbuild. In Scotland today, 279,000 households are living in extreme fuel poverty.
---
---
The strategy can be implemented on a mass scale immediately, as the building specifications and materials it advises are all readily available to housebuilders and do not disrupt the procurement process.
With this in mind, the architectural firm is calling on the Scottish construction industry to adopt their ground-breaking approach to deliver the post pandemic green recovery called for by the Scottish Government.
Jonathan McQuillan, director at Anderson Bell + Christie, said: "Scotland has ambitions to be a net zero society by 2045, therefore it is crucial that we change our approach. The standards we currently use on new homes may save some energy and reduce the cost of living, but they do not get close to achieving zero emissions. We need a new way to build affordable houses as we work to meet Scotland's housing needs. We need to facilitate net zero choices. We believe that a net zero society must start with net zero housebuilding."
The approach has already been adopted by the City of Edinburgh Council as part of its design guidance for the council-led house building programme and will support the delivery of its own ambition to be net zero carbon by 2030.

Kate Campbell, housing convenor with the City of Edinburgh Council, said: "Through one of the most ambitious council-led housebuilding programmes in the UK, we are transforming residents' lives and creating places where people want to live, work and play. All this while we also look to meet a key target for the city to be carbon neutral by 2030. This won't be easy but by being early adopters of world-leading and innovative technologies, such as the Anderson Bell + Christie method, we are making huge headway. This will ensure we build homes that are fit for purpose, energy efficient and are cheaper to heat, particularly through cold winters like the one we've just experienced."
---
---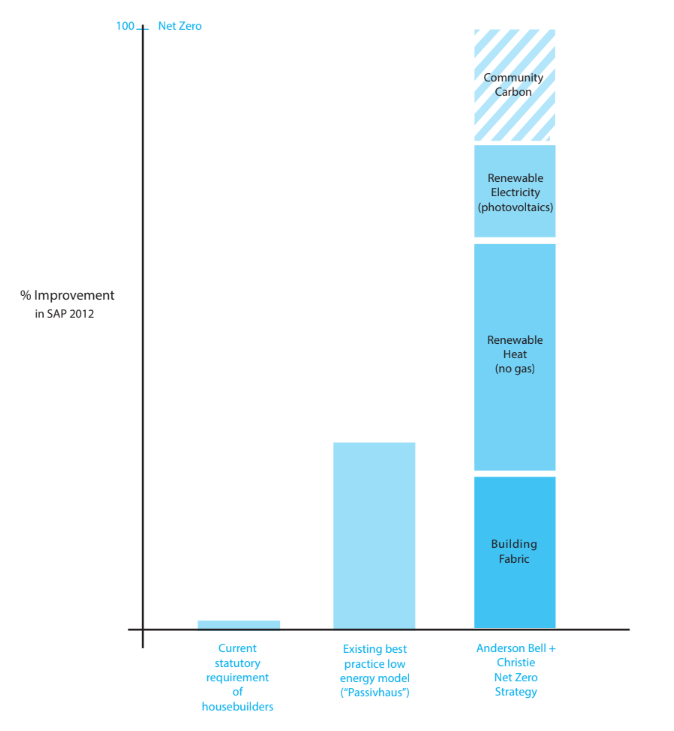 AB+C said its approach is the first within the UK to mainstream net zero carbon for all new homes by:
Minimising any cost increase to build (within 10 and 12% of current practices);
Using processes, standards and materials that are readily available;
Preventing disruption to existing procurement and supply chains; and
Being applicable to all housebuilders, meaning it can be delivered on a mass scale now.
The four components to the AB+C net zero strategy, all of which must be applied to achieve a net zero outcome, include:
---
---
Building fabrics: housebuilders must adopt a pre-selected series of internationally-recognised energy efficient fabric specifications. Less effective measures will be left out of construction plans, so that they don't impact cost and deliverability on a mass scale.
Provide zero emissions renewable heat: heat the home with Heat Pump technology to deliver space heating and hot water in an efficient way. Ideally use communal heat pump systems for entire estates or regeneration areas.
Generate renewable electricity: size solar panels to meet hot water demand in the home only: energy made on site is then used on site; this keeps construction costs low.
Local Offset: the final 15% of the way to net zero requires the occupant to offset their energy use; this can be shared in the entire community through carbon reduction measures such as active travel, use of electric cars, local food production, green roofs and more. Anderson Bell + Christie call these 'Community Carbon strategies'. The Community Carbon concept has been recognised within the recently published Scottish Government Housing to 2040 policy document.
Jonathan McQuillan added: "One of the most important considerations in a net zero strategy for Scotland has to be the role of citizens. This approach is an opportunity for developers and local authorities to look at a location and ask themselves how to make living there sustainable, affordable and healthy. Offsetting carbon is possible in a placemaking conversation – and we are confident that communities are ready to play their part."
---