Andrew Doolan Award preview: Lockerbie Sawmill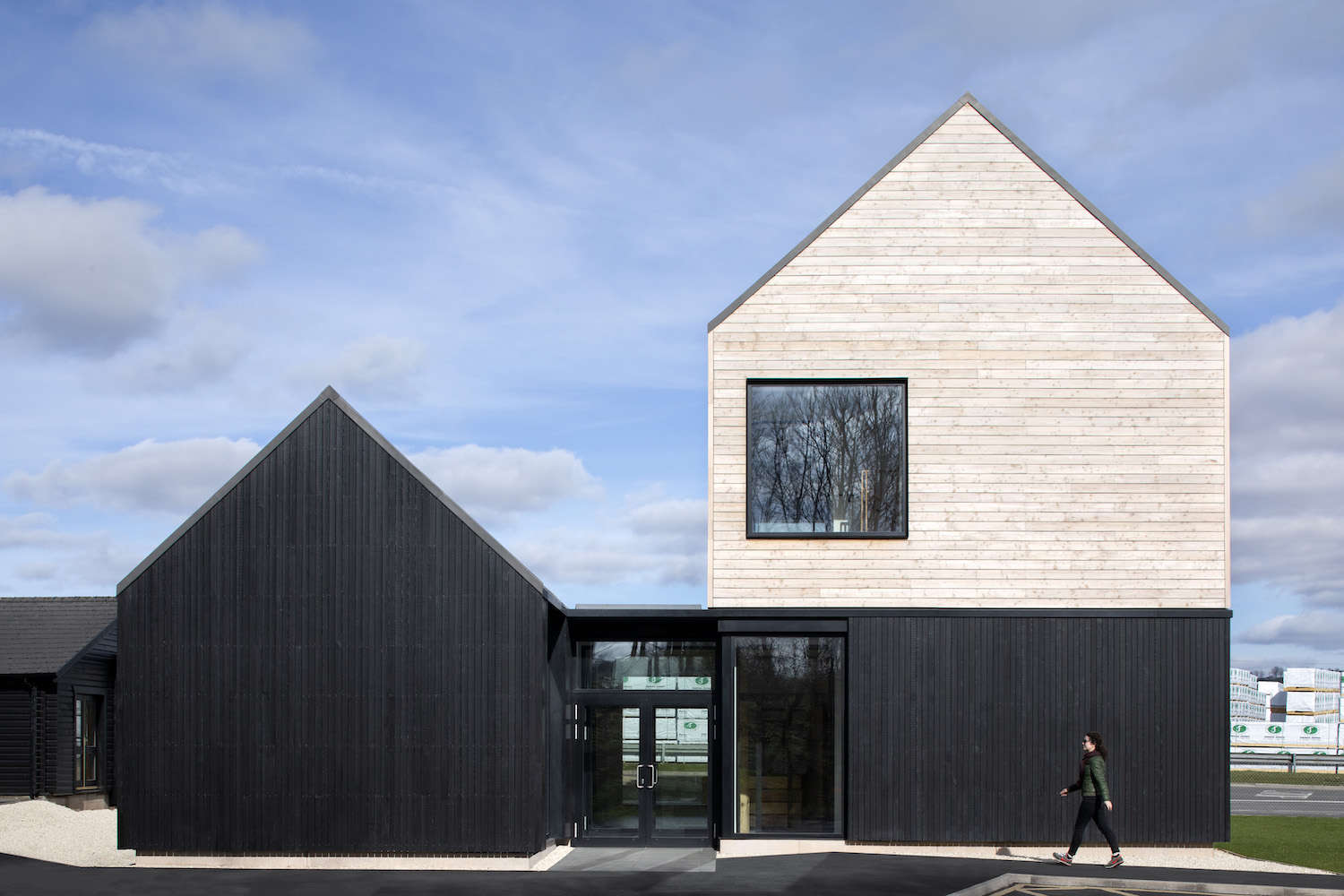 To mark the run-up to the 2022 RIAS Andrew Doolan Best Building in Scotland Award winner being announced this week, SCN will preview all the shortlisted entries continuing with Lockerbie Sawmill designed by Konishi Gaffney.
Konishi Gaffney did not have to look far for materials for the new offices and visitor centre at the UK's largest sawmill: the building acts as a demonstration project, almost entirely erected from James Jones and Sons' own products with an approach to minimising the use of steel and maximising timber. This ode to sustainable timber construction showcases the company's ambition as well as its operations; presenting a flagship for Scotland's timber industry.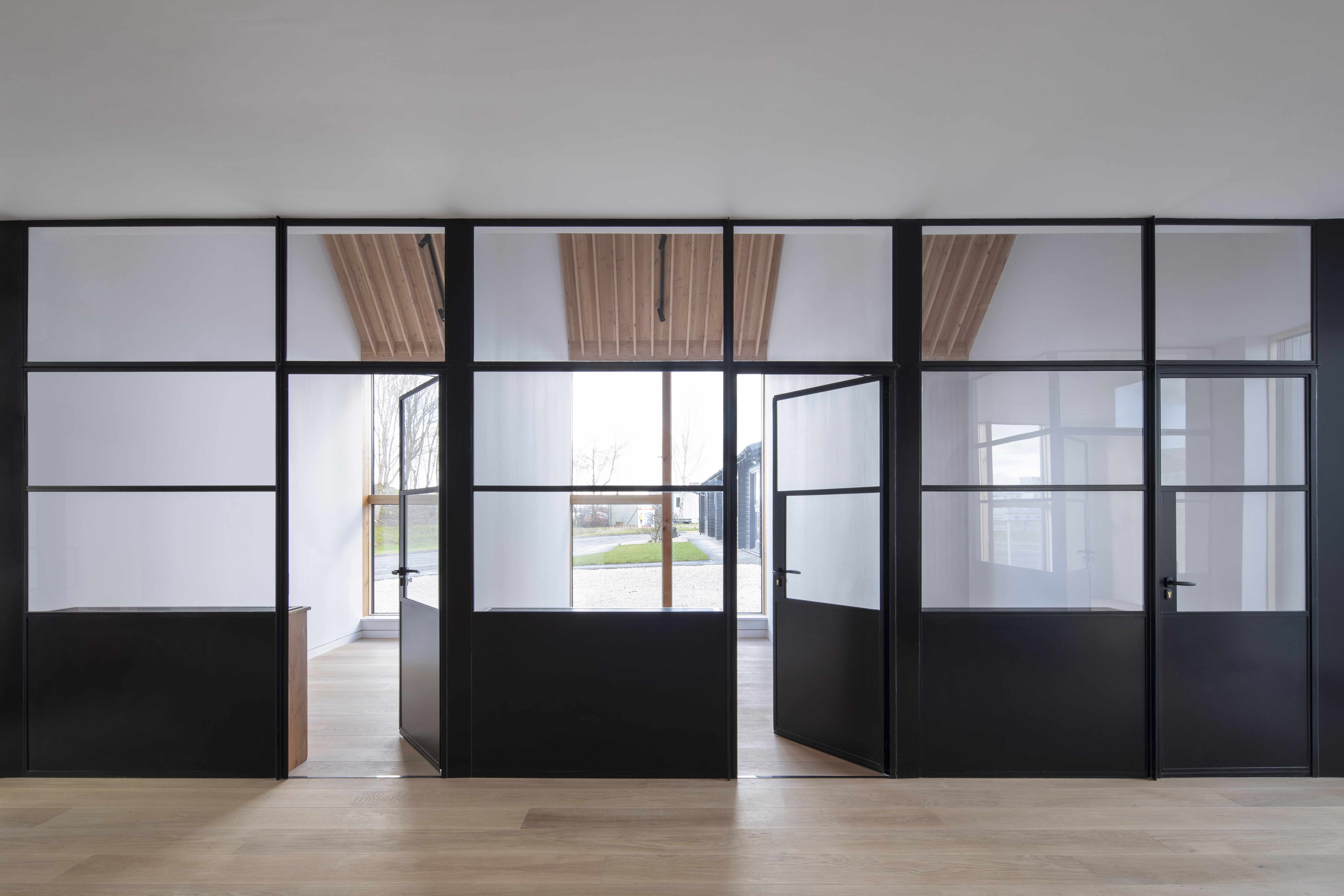 ---
---
The Lockerbie site is the showcase sawmill within the James Jones Group. It is the largest single site sawmill complex in the UK and the most technically advanced. As such, pre-pandemic, Lockerbie received a high number of visitors – including small groups of customer visits, customer training courses, academic institutions and industry events.
The idea for the building recognised the need to provide increased office accommodation, better visitor facilities, and the opportunity to host on-site training courses and industry meetings, which previously had to be conducted offsite.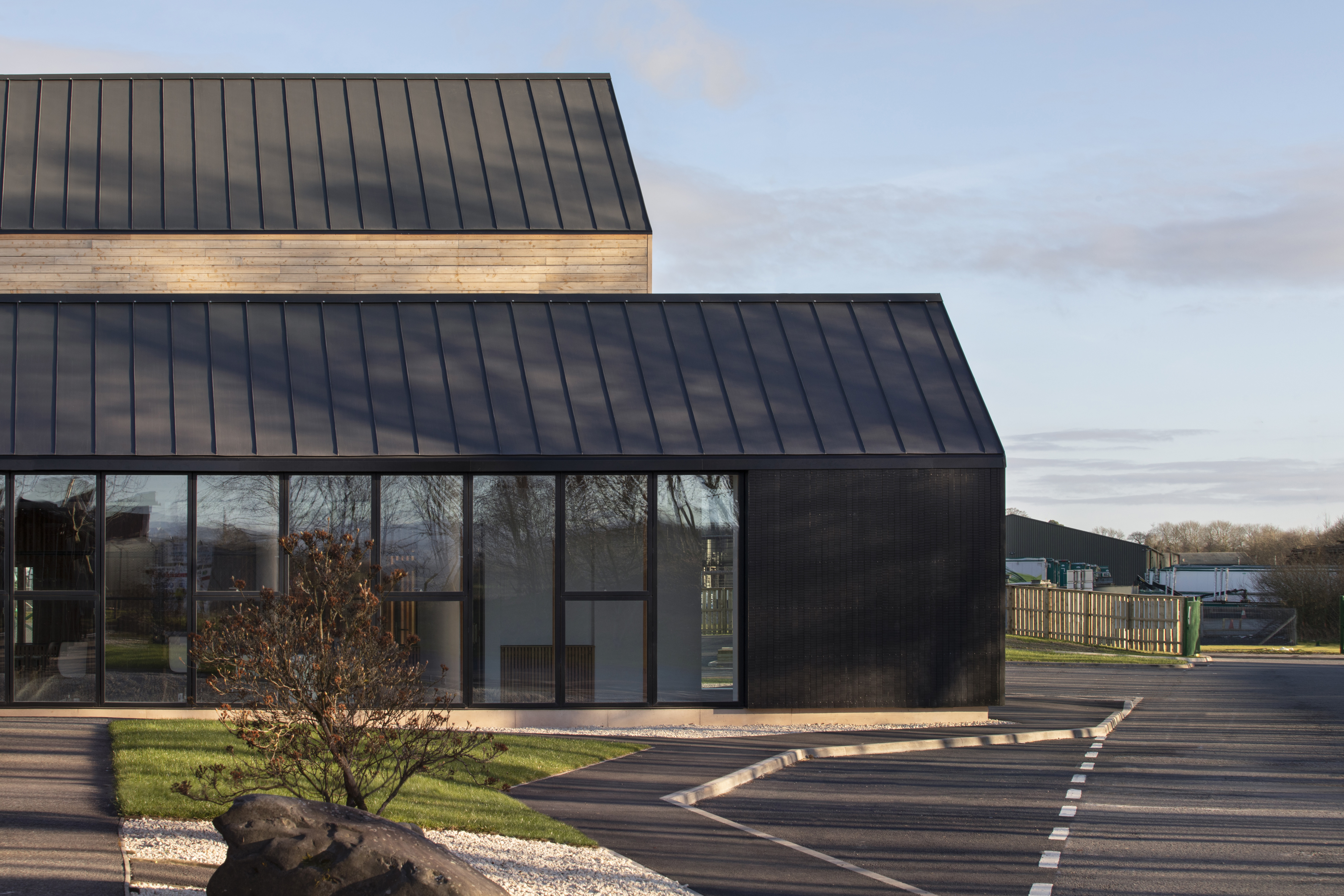 The brief for the building was part functional and part aspirational. At a functional level, there was a requirement to provide office accommodation for up to 10 staff, a meeting room capable of holding up to 30 people theatre style, with the flexibility to hold classroom sessions and industry meetings and, in addition, a smaller meeting room, kitchen facilities and a reception area for visitors.
---
---
The building should obviously have a high timber content, using as much James Jones's product as possible. It had to provide a view across the Lockerbie site allowing visitors the opportunity to see the sawmill in operation; it should have a low carbon footprint from a combination of a high embodied carbon figure, a low energy heating and ventilation system and high levels of insulation.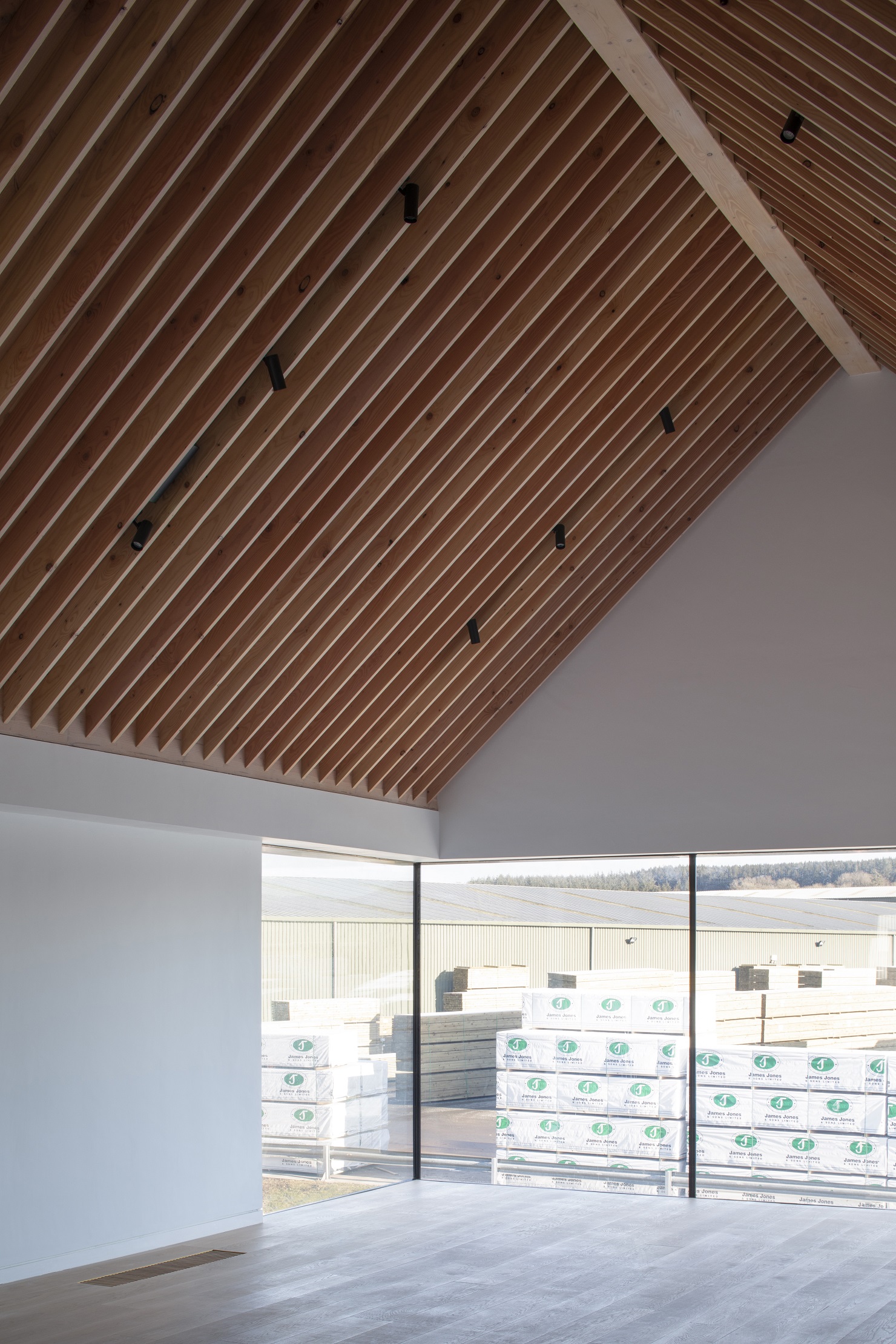 The full shortlist includes:
---