Arden set for 49 new homes
Glen Oaks Housing Association has started work to deliver 49 much-needed new homes for rent in Arden.
Upon completion, the £7.1 million development is expected to welcome tenants from mid 2020.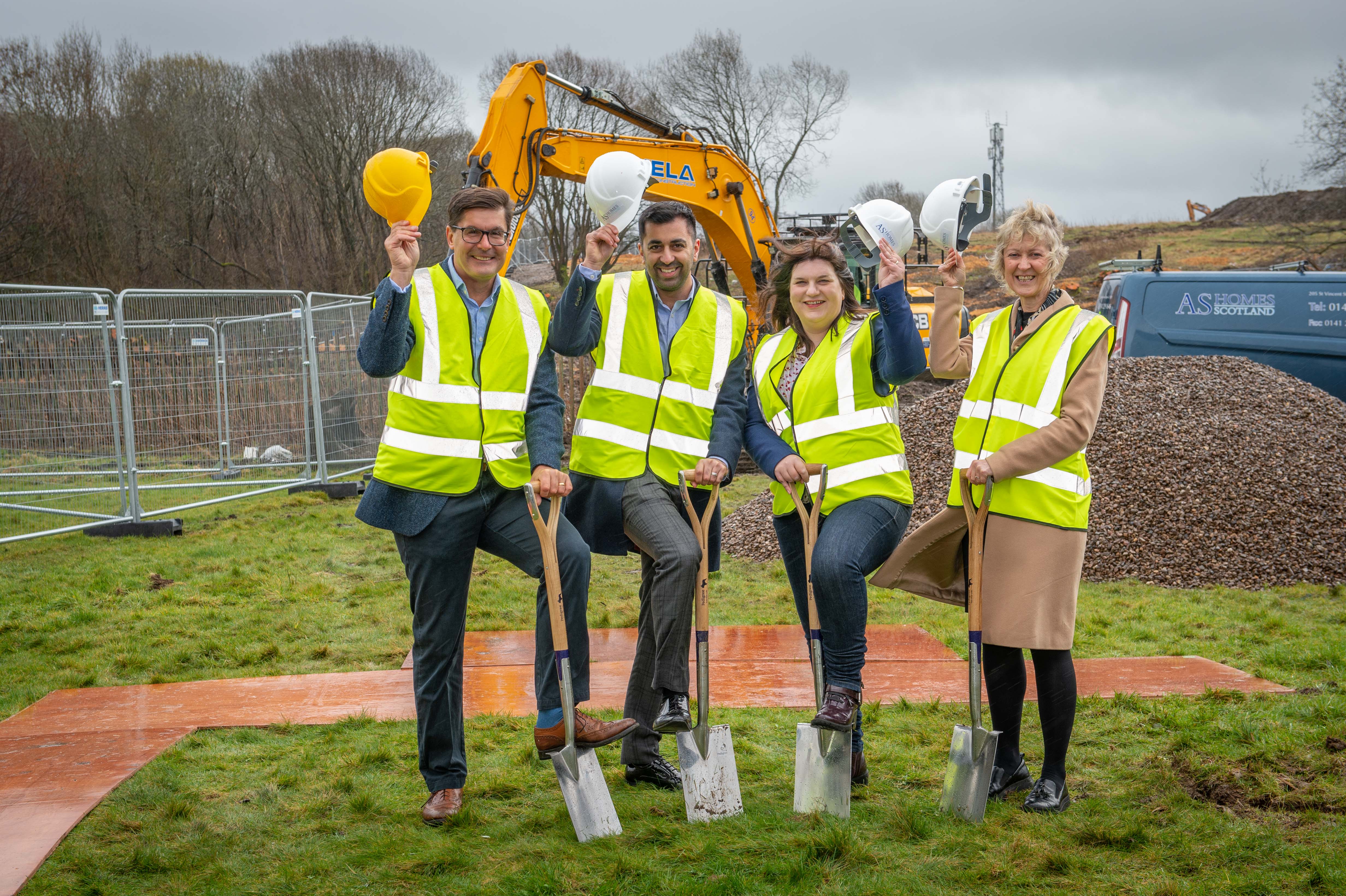 Glen Oaks, which was created in 1991, said the project was further evidence of its commitment to affordable housing with its spending on building new homes over the last five years topping an impressive £10m.
---
---
The work is being carried out by developer AS Homes (Scotland) Ltd.
Elaine McShane, chairperson of Glen Oaks, said: "This is just what the community needs as we keep our promise to continue building affordable homes. We readily acknowledge the support of the Scottish Government and Glasgow City Council who have contributed £3.9m towards the cost. This project would not have been possible without them.
"Of great importance is the commitment by AS Homes to work with Glen Oaks - as part of this contract - to deliver benefits in the form of training and employment opportunities for our community."
Councillor Susan Aitken, leader of Glasgow City Council, said: "These new high-quality homes and flats will be a great addition to Arden and another example of different types of affordable housing being built in Glasgow. We are delighted to support such developments in the city as they allow more people to access such housing, and I am sure that these homes will prove very popular with their new tenants."
---
---
Sally Thomas, chief executive of the Scottish Federation of Housing Associations, said: "It is fantastic to visit this site which will see 49 new affordable good quality homes built on it. Glen Oaks is playing an important part in contributing to the Scottish Government's target of delivering 50,000 affordable homes by 2021.
"The development is a great example of partnership working as it has been made possible thanks to investment funding from the Scottish Government and Glasgow City Council as well as private finance.
"Our sector's focus has to be on delivering the government's affordable housing programme now and planning for the future, beyond 2021. We need the right homes, in the right places, in order to meet people's needs at every stage in their lives, and Glen Oaks' new homes will help to fulfil this."
Paul Kelly, managing director of AS Homes (Scotland) Ltd, said: "This is our first 'design and build' contract for Glen Oaks and we are delighted to be breaking ground on this brownfield site. The housing is designed to make the most of the elevated position, providing an open outlook for residents, and we look forward to completing the work during the summer of 2020."
---
---
The development which is being built on empty land is a mix of terraced, semi detached properties and cottage flats.
---