ATS cements deal with Giacomini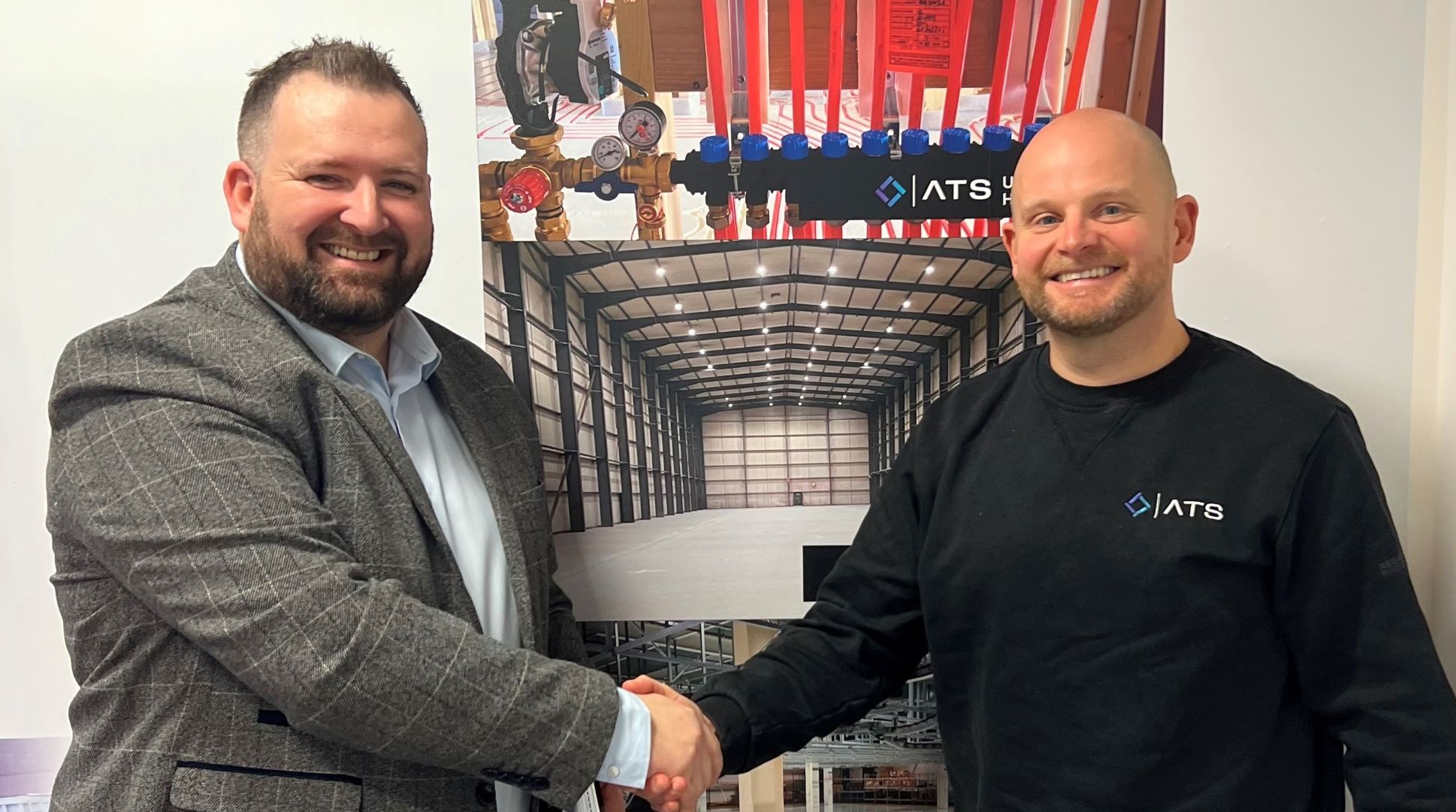 Fife-based specialist flooring contractor Advanced Traditional Screeding (ATS) has agreed a landmark partnership with Giacomini, the global specialist producer of underfloor, ceiling heating, cooling systems and hydronic components for the HVAC industry.
The Rosyth firm is the first Scottish company to link up with the Italian manufacturing giant, the long-term deal part of ATS' ongoing growth plans.
The collaboration allows ATS to produce a unique full floor zone solution through its ENERGYSCREED division, the Giacomini technology helping deliver projects using 25% less energy.
---
---
Welcoming the tie-up with the world's leading manufacturer of distribution components and systems for heating, ATS sales director David Crosby said: "This is a major partnership for us. There are a number of underfloor heating companies but none offer the level of guaranteed quality that Giacomini do.
"With corporate values very similar to ours, they stood out as the partner we wanted to collaborate with. After a successful trial period we are delighted to now have a long-term agreement in place, especially considering how much more cost-efficient the product is thanks to their patented dynamic balancing valve, something that is very important in the current climate.
"It's another example of ATS wanting to work with the best in the industry. They are a premium, prestige brand and it's exciting to be involved with them on our journey.
"Business is all about partnerships. This is a real badge of honour for us and is testimony to the fact they believe in us and where we are going."
All of Giacomini's manufacturing is done in the north of Italy, with UK distribution from its Bristol base.
---
---
Gavin Welsman, Giacomini sales director UK & Ireland, said: "It's really important for us to have this long-term partnership with ATS. They operate in Scotland which was a big attraction, as it's important for us to have that presence with a trusted and reliable business.
"We are a global business with a local presence to meet demands and linking up with ATS gives us just that. We like the people behind ATS, the ethics of the business and what they are trying to achieve. We love their enthusiasm and are looking forward to an exciting partnership.
"There are many people who can supply insulation and screed, and there are many who can supply underfloor heating components, but there aren't many, if any, in Scotland who can supply the full floor zone solution – insulations, resins, screeds, DPMs, underfloor heating.
"It is a complete package with ATS and the energy savings aside, contractually that reduces commercial risks as well."
---