BEAR Scotland delivers £25m in improvements across south east trunk roads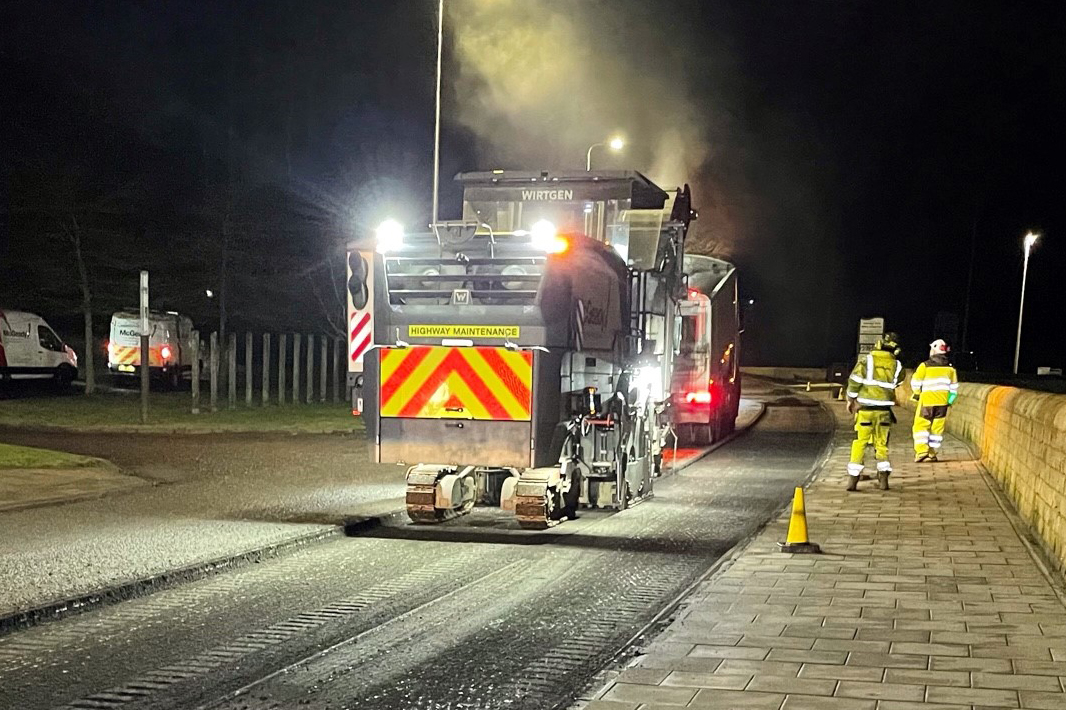 Road operation and maintenance services provider BEAR Scotland has delivered significant improvements across the south east trunk road network in the first quarter of 2022, thanks to investment of £25 million by Transport Scotland.
Resurfacing projects worth £4.2 million have improved safety and ride quality for motorists at 26 different locations, including the M8, M9, M80 and M876 motorways, as well as other trunk roads including the A1, A7, A702, A720, A876 and A985.
Two major road improvement schemes on the A7 through Teviothead and Hawick saw a total of 3.1km of road resurfaced and 4,100 tonnes of material removed and replaced, in improvements worth over £900,000. Read more about this project here.
---
---
A £1 million resurfacing project was completed on the A720 slip road between the A71 and Gogar.
A 530-metre section of the M90 was retextured – a process used to increase the skid resistance of a road by propelling high velocity steel shot at the surface.
Drainage maintenance and improvement works worth £1.5 million have been carried out, including significant schemes on the A1, M8 and A68.
Work to renew the road markings and road studs on the M90 from the Queensferry Crossing to Junction 3 commenced on 27 March. The existing markings are being replaced with a new higher performance line, which will improve reflectivity – particularly in wet conditions.
---
---
A project to replace expansion joints on bridges carrying the M80 between Junctions 8 and 9 began in February and will be completed before the end of March.
Works to replace concrete ramped end terminals on the roadside safety barriers on the A1 between Wallyford and Gladsmuir commenced at the end of February and will be completed by the end of March.
Phase one of a major project to replace bearings and safety barriers on the bridge that carries the eastbound M876 over the M9 at Junction 8 was completed in February, with a new traffic management layout now in place to allow works above the central reserve to take place.
The installation of new safety barriers on the M9 south of Birkhill Overbridge started in February and is programmed to be complete in March. This work will also include the installation of an automatically activated sign to alert drivers of the possibility of water lying in the carriageway. This work will be further enhanced next year by changes to the carriageway cross-sections to improve drainage.
---
---
The upgrading of safety barriers on the central reservation of the M8 between Junctions 4 and 4A began in January and is also expected to be complete by the end of March.
Andy Thompson, BEAR Scotland operating company representative for the south east, said: "We are committed to improving the experience for road users travelling on the routes that we maintain. The level of investment by Transport Scotland in improvements on trunk roads in south east Scotland underlines that commitment."
---