Bellway makes further investment into Winchburgh
Bellway Homes (Scotland East) has completed the purchase of an 8.72-acre site from Winchburgh Developments in the expanding new town centre for residential development.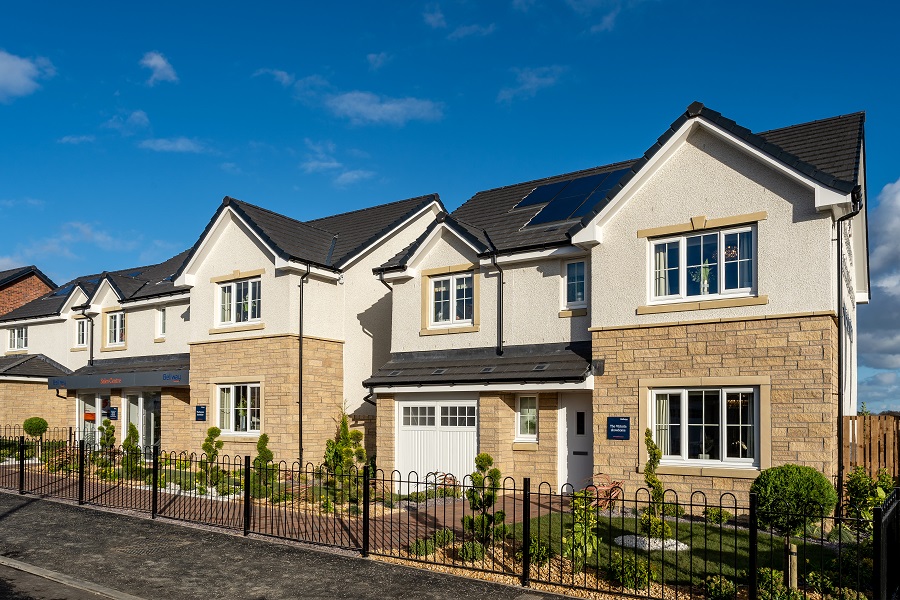 Bellway was one of the first developers to commit to the multimillion regeneration community launching its first development in 2015. Since then, the housebuilder has successfully delivered a further two developments of new homes including an existing site, Winchburgh Grange.
Situated east of Winchburgh Grange off the B9080 main thoroughfare, the new development will feature 181 new homes in total, comprising three and four bedroom options as well as 40 apartments.
---
---
Lynn Pringle, sales director, said: "Winchburgh is a truly aspirational development and it's been terrific to see the vision behind the project unfold into reality. The change has been immense and will only get better and better as more amenities open up.
"Our buyers regularly tell us how much they love living here and we're delighted to expand our offering with further development which we hope to launch in June."
Welcoming the deal, John Hamilton, chief executive of Winchburgh Developments Ltd, said: "We are proud of what we have achieved in Winchburgh so far, and it's great to see home builders such as Bellway invest further in the area, having already delivered three developments. I believe that, when complete, the range of homes available, combined with the lifestyle on offer is absolutely unrivalled at the moment in Scotland. We're really excited about what is yet to come and hope that existing and new residents feel the same."
Located off Millcraig Place, Winchburgh Grange is a collection of 93 new homes featuring three, four and five-bedroom homes.
---
---
The development is part of the wider Winchburgh masterplan that when complete will deliver at least 3,800 new homes, improved transport links, employment opportunities, and state-of-the-art schools. The masterplan will also provide new outdoor spaces that will include a new canal marina, the creation of Auldcathie District Park, as well as a new motorway junction.
---