CCG begins work on new council homes in Clydebank
Work has begun on the construction of 126 new affordable council homes in Clydebank.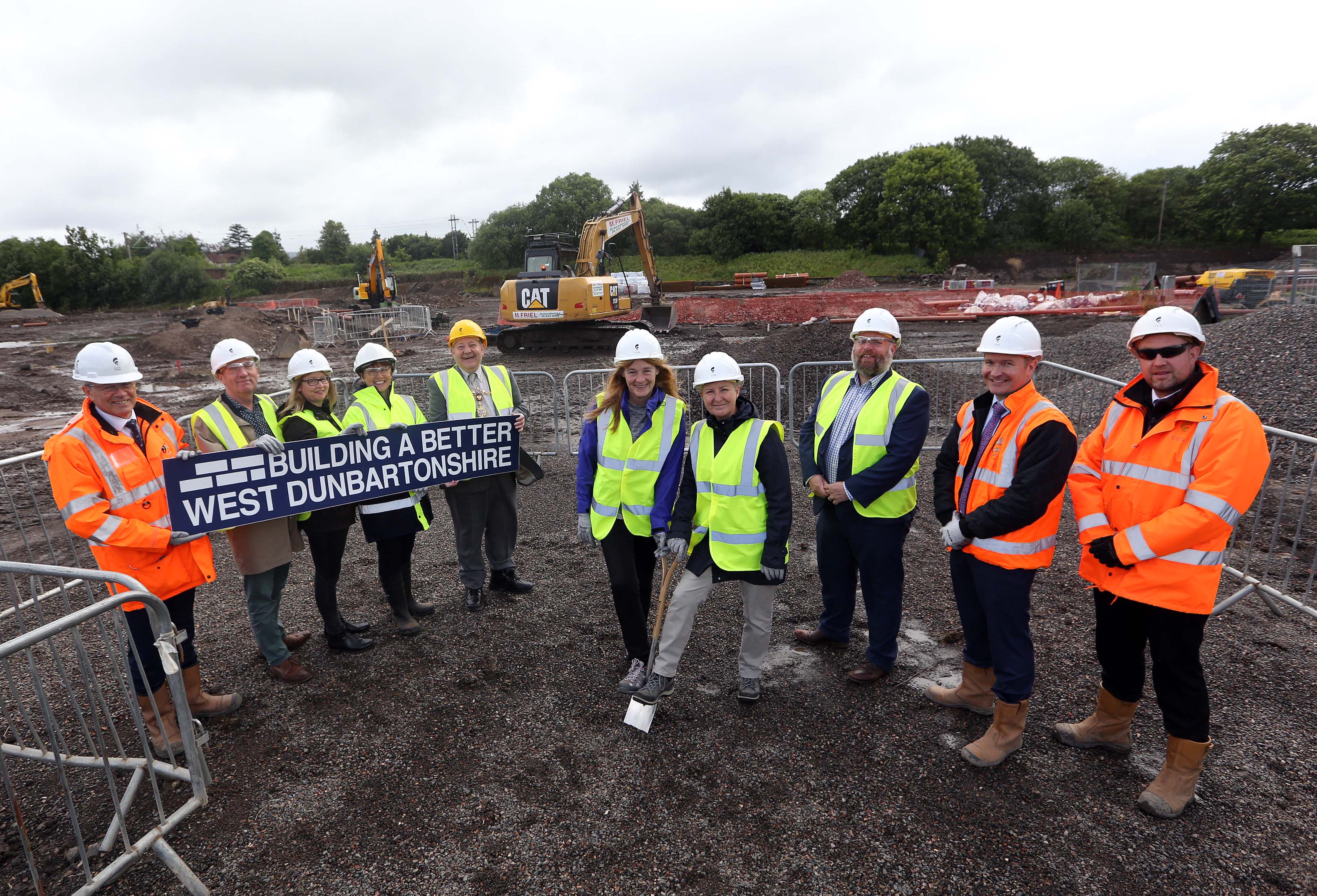 The site of the former St Andrew's High School, between John Knox Street and Whitecrook Street, will be rebuilt into a variety of properties ranging from one-bedroom flats to five-bedroom houses.
The 3.1-hectare site is the biggest developed by the West Dunbartonshire Council in recent years and will work towards achieving the ambitious target of more than 1000 new homes in the region by 2021.
---
---
Ground was broken at the site by housing and communities convener, Councillor Diane Docherty and vice convener Councillor Caroline McAllister.
Councillor Docherty said: "As a council, we are committed to delivering quality housing in West Dunbartonshire and so I am absolutely delighted to see this project get underway. When these homes are completed they will not only be stylish and affordable, but energy-efficient, and accessible too. I look forward to seeing the progress here and know it will bring huge benefits to this area, and Clydebank as a whole."
Councillor McAllister added: "This is the biggest social housing development in this area in recent years and will be a great addition to our housing stock. The variety of homes which are going to be on offer here means that it will be suitable for all different types of residents, and will draw people back into this area. Later this year we will see even more work begin across our area, including homes constructed at Creveul Court, Queens Quay and Haldane. We are working hard to make West Dunbartonshire a place that people choose to call home and these developments are a big part of that."
The new council homes will include a mix of townhouses, bungalows and two- and three-storey flats. The new properties will be accessed from Whitecrook Street and John Knox Street, with a new road linking the two.
---
---
The project is being delivered by Glasgow-based contractor and manufacturer, CCG (Scotland) Ltd, on behalf of the council. The firm will also provide several community benefits throughout the works including jobs, apprenticeship opportunities, work placements and local investment.
---