Construction begins recovery as optimism hits near two-year high
UK construction firms have reported a boost from receding political uncertainty with business optimism rebounded to its highest since April 2018.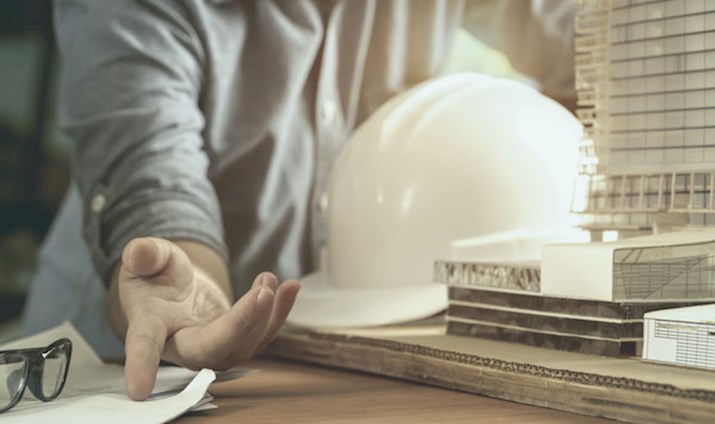 The latest IHS Markit/CIPS UK Construction Total Activity Index saw an improvement from 44.4 in December to 48.4 in January.
The latest reading was still below the 50.0 no-change threshold, but signalled the slowest fall in overall construction output for eight months.
---
---
Survey respondents widely commented on a boost to client demand from receding political uncertainty, with a number of firms noting that clients' willingness to spend had picked up after the General Election.
House building was the best performing broad area of construction activity, with output falling only slightly in January. Mirroring the overall construction output trend, residential work fell at the slowest pace since May 2019.
Commercial activity decreased for the thirteenth consecutive month in January, but the rate of contraction was much weaker than in December and the softest since the start of 2019. A number of survey respondents noted that reduced domestic political uncertainty had the potential to unlock new projects and provide an additional boost to client spending. Meanwhile, civil engineering was the worst performing category of output in January, with construction firms often citing a lack of tender opportunities to help replace completed infrastructure contracts.
January data indicated only a slight drop in new orders received by construction companies. The rate of new business contraction eased sharply since December and was the least marked in the current ten-month period of decline. Anecdotal evidence suggested that greater clarity in relation to Brexit following the general election had a positive impact on demand, especially in the residential development category.
---
---
The latest survey pointed to a modest degree of pressure on supply chain capacity, with lead-times from vendors lengthening slightly despite a drop in purchasing volumes at the start of 2020. That said, sub-contractor availability improved for the first time since last September and at the fastest pace for three-and-a-half years.
Average cost burdens increased at a robust and accelerated pace in January. The latest rise was the sharpest since July 2019. Survey respondents commented on higher fuel and haulage costs, alongside increased prices for imported construction inputs.
Duncan Brock, group director at the Chartered Institute of Procurement & Supply, said: "With the strongest optimism since April 2018, construction firms were more upbeat in January as the downturn in business activity slowed, the trend improved for new work and job losses steadied to August 2019 levels, all signalling a moderation in the sector's contraction.
"Though the overall Index still registered below the no-change neutral mark, the signs are good that the sector is building up momentum for the year ahead and recovering some losses in new work which will ease concerns that the last bout of uncertainty has inflicted irreparable damage on the sector."
---
---
Tim Moore, economics associate director at IHS Markit, said: "Commercial work dropped at the slowest pace since the start of 2019 and was the main beneficiary of receding political uncertainty.
"UK construction companies also commented on signs of a turnaround in demand conditions across the residential development category during January.
"Civil engineering remained the weakest performing area of construction work as firms across the supply chain cited a lack of opportunities to replace completed contracts."
Responding, the Federation of Master Builders (FMB) said growing construction business optimism must signal an opportunity to invest in training.
Brian Berry, chief executive of the FMB, said: "Construction is recovering from last year's instability as we go into the new decade. It's essential that industry uses this opportunity to commit to training and upskilling. FMB research shows that more than half of builders can't hire bricklayers and carpenters. Site managers are also in short supply.
"It's National Apprenticeship Week and the government must use this platform to promote their co-sponsorship in apprenticeships directly to small businesses. With entry-level construction apprenticeship starts on the decline, as well as starts for young people, the government must make a commitment to supporting small businesses who do most of the training."
Gareth Belsham, director of property consultancy and surveyors Naismiths, added: "This data is the Boris bounce made flesh. After three and a half years of sliding numbers, the construction industry finally appears to be stopping the rot.
"While output is technically still declining, such an abrupt softening of the falls seen last year bodes well for 2020. Even better is the levelling off in new orders, which fell consistently in 2019.
"Taken together these numbers reveal an industry turning a corner, propelled by a renewed sense of optimism and possibility.
"Private sector developers who had spent months holding off or mothballing projects are rushing to get them back up and running. Meanwhile, the government has pledged to invest £100bn in infrastructure over the next five years – forcing the industry to ask itself how well it might handle a surge in new work.
"The government's strategy of not mentioning 'the B-word' after last week's historic events is likely to set the scene for the coming months. Brexit may be 'done' in name only, but the lengthy trade negotiations between London and Brussels are, for now, likely to be ignored by a construction industry intent on making up on lost time."