Construction Leader: Richard Kilcullen on the competitive tendering paying dividends for Kilmac

SCN is marking its 20th anniversary this year with a number of new innovations including the launch of our Construction Leaders interviews which today features Kilmac Group co-founder Richard Kilcullen.
Richard Kilcullen always had a clear vision of what the world of work would hold for him: he would become a civil engineer — working outside rather than in design — and would do that without moving away from his home city of Dundee.
Having started contracting business Kilmac with business partner Athole McDonald in 2004, he says his career trajectory was reasonably straightforward, starting off with an HND at Abertay University followed by stints at Morrison Construction — where he worked on dualling a section of the A90 — Brown Construction and DA Kennedy.
---
---
It was at the latter that he ran into his old HND classmate McDonald and the pair started making plans for branching out on their own.
"At that stage, I decided to start on my own," Kilcullen recalls. "Athole was in my class at college and when I joined DA Kennedy he was there. At that point we were both engineers — he moved to the commercial side as an estimator and I stayed on the construction side. There was a potential opportunity for us to do a management buy-out of that company but when that didn't come to fruition we decided to set up on our own."
Both were 34 at the time and had some savings behind them but not enough to get a business off the ground. A Scottish Government loan guarantee scheme run via business agency Scottish Enterprise enabled the pair to borrow £100,000 of almost risk-free cash and Kilmac was duly born.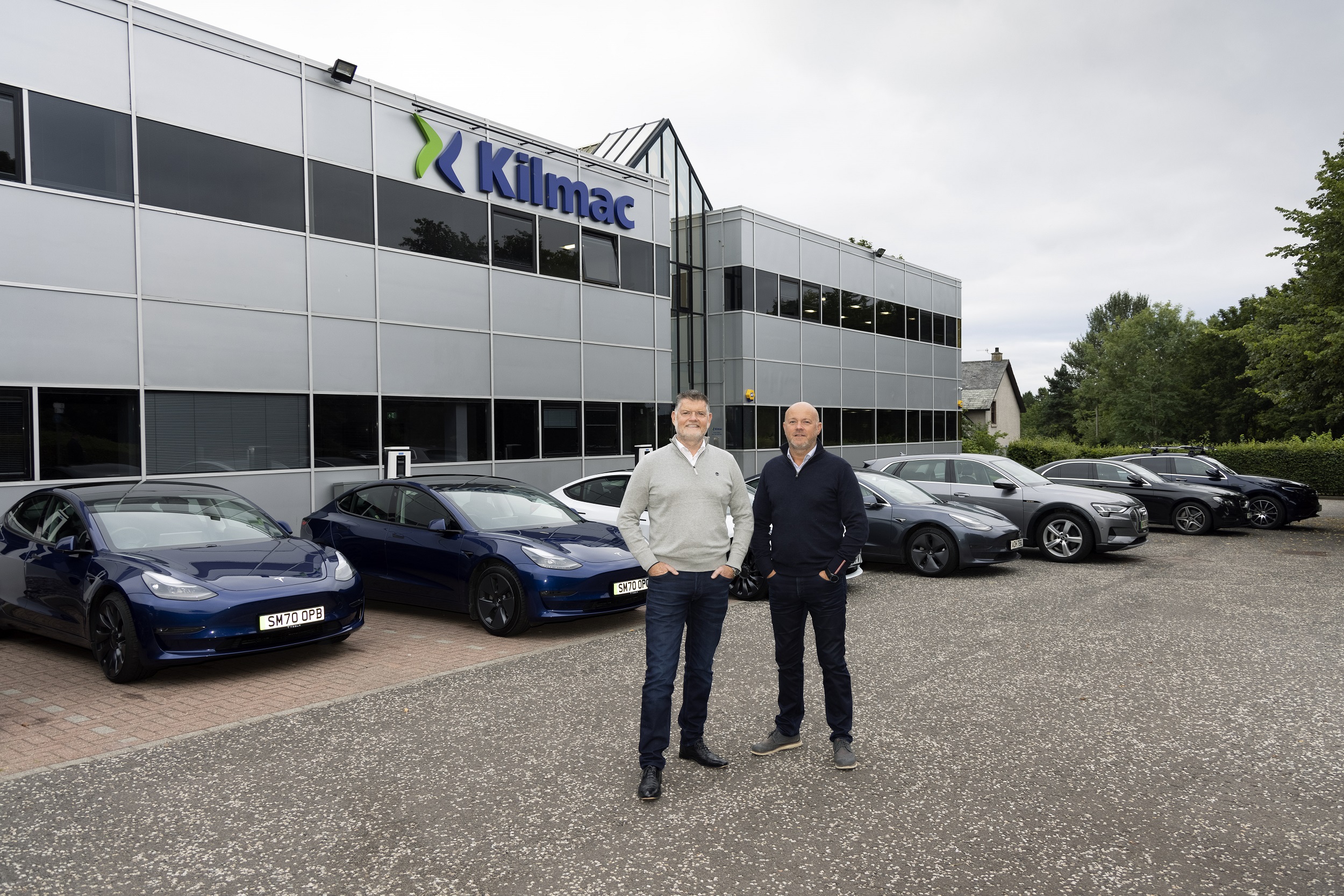 "It was just myself and Athole at his kitchen table waiting for the first job to come in," Kilcullen says of the early days of the business. "We were very specific about where we wanted to get. We didn't get there instantly and that was the risk, but we saw a gap in the market in construction to work for the blue chip main contractor group companies.
---
---
"The industry had gone through a transition in the 80s and 90s where every city had had local construction firms, but that had changed when management contractors came along and started to use sub-contractors. They were far more competitive than local builders.
"What I realised was that the level of safety and quality, and the contractual knowledge and ability to deliver projects, was key and there were very few people in this area who could offer that. We very quickly got into that market and we've never really looked back."
From just Kilcullen, McDonald and three members of staff, Kilmac now employs around 150 people and turned over £26m in the last financial year. It is still very much a Tayside firm, with its headquarters in Dundee and a satellite office in Livingston, though the firm's growth means the work it does stretches right across Scotland.
The majority of its work — 80% — is focused on the social infrastructure sector, with recent projects including working alongside BAM on a new super school in Dunfermline and with McLaughlin and Harvey on a new hub at the James Hutton Institute. Kilmac also has strong links with supermarket chain Aldi across Tayside, Fife and the Lothians, working on one to two new stores per year as well as helping the chain put in place the infrastructure required for the Scottish Government's deposit return scheme.
---
---
"It's all competitive tender work," Kilcullen says. "That's the high-risk part of the business and it always keeps us on our toes. As we've got bigger it's become an even bigger issue. Previously we would have run with 20 to 30 jobs from £50,000 to a few million but now it might be only 10 to 15 jobs at £10m.
"At that scale, the service you offer clients is very high and we can take projects at an early stage and help with budgets. We do work closely with our clients but ultimately there's still the competitive tender process to go through. We might spend a year working on a project and it might not go forward."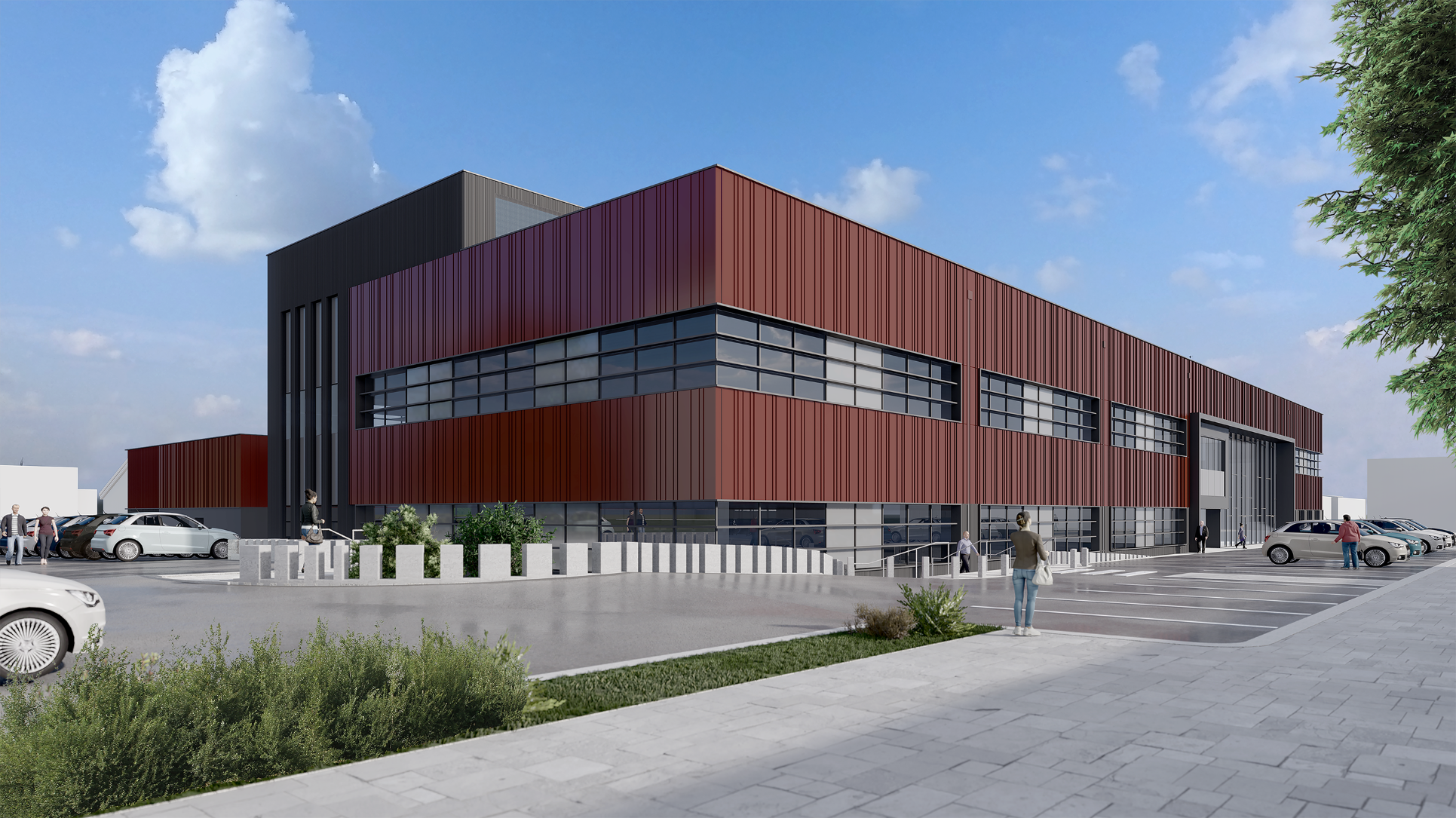 Though Kilcullen says Kilmac wins the majority of the jobs it pitches for, he notes that the current climate is proving particularly challenging given the impact that Brexit and soaring inflation have had on costs.
---
---
"In our work, one of the main problems we've had is that almost all our clients will only sign a contract if you fix prices," he explains. "That might be an agreement for a project that runs over years. We will set an increase — we might say for 2023-24 it's fixed but in 2024-25 we'll want an X% increase for material prices.
"We were having a very good year last year but we probably gave away through price rises a substantial percentage of our profits. The problem we have is saying to clients 'this will be the price increase'. They say 'it won't be that' but nobody knows. We are told that once inflation is under control we'll see less and less of these increases but at the moment they are coming thick and fast. I don't think there's any material that hasn't gone up in price — some have doubled and some have tripled."
Labour shortages also pose a problem across the industry, but Kilmac is doing its bit to try to address that, working with local authorities to encourage people who might have left the workplace to return and also working with local colleges to offer placements and bring on a number of apprentices each year.
"There aren't enough people," Kilcullen says. "The type of workers we would have had in the industry 30 years ago are now towards the end of their careers and it's hard to get the kind of work ethic these guys had. It's really important to bring young guys on to work alongside them to learn that work ethic because time is running out. These guys only have another 10 years left in our business and we really need to upskill the younger generation. We take people on placements from colleges and have apprentice engineers and surveyors."
---
---
Despite the headwinds, Kilcullen is optimistic about the future and says the outlook for Kilmac is positive.
"Where we've got long-term projects we've managed to put price rises in and that gives us security," he says. "It gives us confidence moving forward. We're well placed with clients and as long as the government continues to deliver social infrastructure projects the future is bright."
---