Construction Leader: Stewart Rutherford's journey from succession to expansion at PMP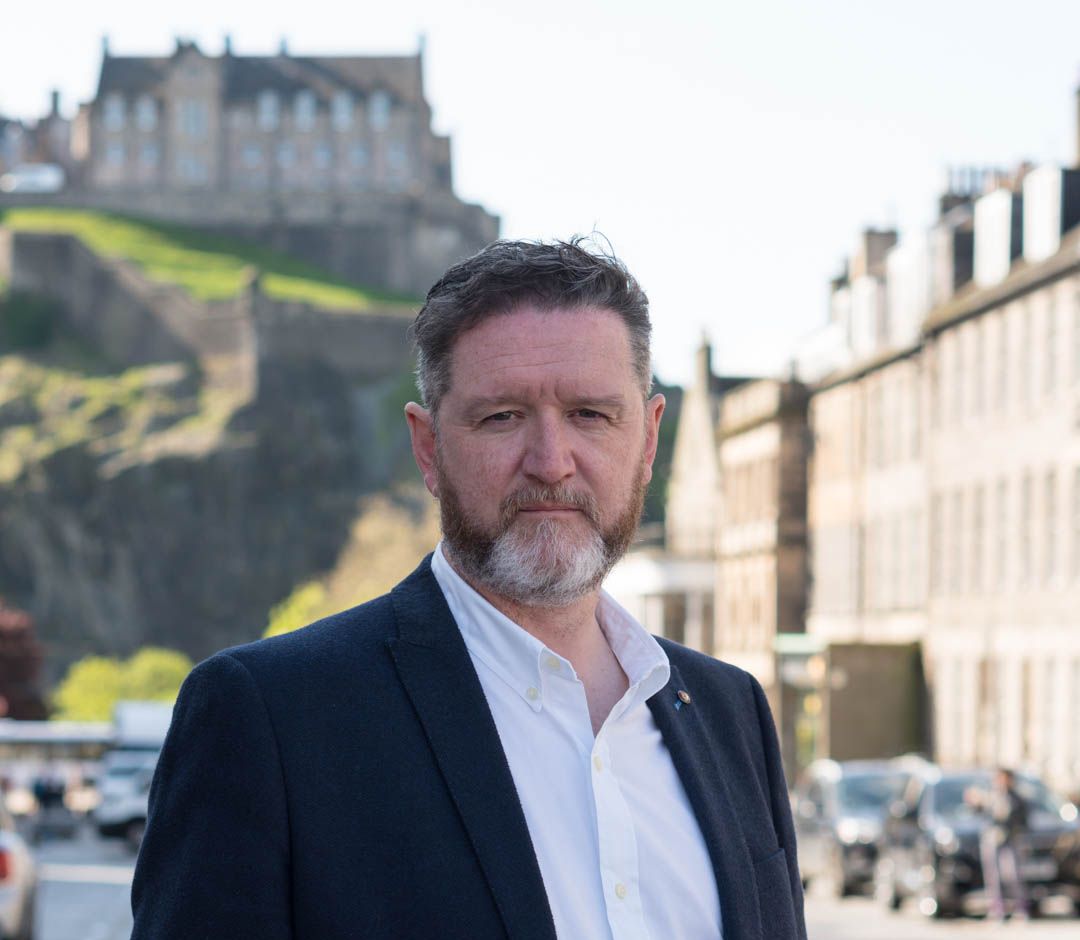 As PMP enters its fourth decade in business, managing director Stewart Rutherford speaks to Margaret Taylor for SCN's Construction Leaders feature about his time in charge of the company and its future plans.
Edinburgh-headquartered construction consultancy firm PMP has come a long way since chairman John Dunn set it up in his spare room in 1992. Expansion into Glasgow has been followed more recently with several launches in England and a widening of the type of work the business can handle. From that standing start 30 years ago, PMP now employs close to 50 people and turns over just over £4 million a year.
For managing director Stewart Rutherford, who started his career at Graham & Sibbald and has led the team at PMP for just over a year, his time with the firm has been all about sustainable growth and foraging the path ahead.
---
---
"I joined PMP in 2017 — John brought me in as part of his succession plan," Rutherford says. "From then we've opened in Manchester and Bristol and have a base in London. We've also added cost management and project management to the business so we now have three service sectors we offer to the market.
"It was all about opportunity. Building surveying flows quite nicely into project management and the link there was pretty obvious. The cost management side was something where we felt there was an opportunity for the business to get early engagement with clients. One of the first questions they ask is 'how much will it cost' so it makes sense to get in early to help and assist clients with that."
The firm, whose clients include institutional investors such as pension funds, almost decided to open bases in Manchester and Bristol by chance after realising a number of people it knew from the industry would offer a good fit with its culture. The Manchester office, which is led by former CS2 office head Ben Walker, opened in 2017 while the Bristol base launched at the end of 2020 with a five-strong team led by Mat Belgrove.
"Manchester was a booming city at the time, and still is, and we identified someone that I knew and had some mutual clients with," Rutherford says. "He seemed like he'd fit with the whole brand of PMP and the culture we're trying to create for the business. You spend a lot of time at work with colleagues and if you're not enjoying it, it's pretty dull. Clients need to enjoy working with you too. We are very strong when it comes to client relations and the Manchester team fitted into that mould.
---
---
"Bristol was a similar process and the Covid lockdown maybe helped us with that. We had a few folk furloughed for a short period but we managed to keep all our offices open and were very busy. The guys in Bristol identified that and approached us. Manchester and Bristol are doing really well from a standing start."
PMP has worked on numerous eye-catching projects over the years, including offering project management advice on the restoration of the Victorian Temperate Palm House at the Royal Botanic Garden in Edinburgh and project management and cost consultancy advice on the redevelopment of the Garment Factory in Edinburgh. Other projects it is currently working on are the development of a 330-bedroom hotel on Princes Street in Edinburgh and the redevelopment of Ocean Terminal Shopping Centre in Leith.
Like all businesses operating in the construction sector PMP has seen workloads ebb and flow in the past few years, but Rutherford says being nimble enough to take advantage of
opportunities as they have arisen has paid off for the firm.
"The transactional side for the building surveying team has dropped away a bit, although the acquisition market is better than it was six to nine months ago — there are opportunities and more positivity and confidence," Rutherford says. "Our clients are more versatile since we brought in the cost management side. Our traditional sectors have been offices, industrial but now we're also involved in the residential side in terms of large-scale schemes and serviced apartments. We are also seeing a rise in work that draws on the experience we have that is addressing the need for all projects to think sustainable and long-term, now and in the future.
---
---
"It's about sticking to what you know. The market has its difficulties and challenges but you just have to be bold and we have been bold. We're a close-knit team so we can be flexible. Bristol came out of Covid and probably went against the grain of what was happening at the time but it has proved to be to our benefit."
Rutherford says that for now the firm has no further launches in its sights, but is instead focusing on developing the talent that is already in the business and ensuring that all three business lines — building surveying, project management and cost consultancy — are what PMP deliver for clients.
"Since I took over we've been working hard to make sure that stability is there for the staff and the journey within PMP, from graduate level up," Rutherford says. "We've been developing a really good training plan, which has been issued to all our graduates and has been well received. It's all about looking after our staff. The company is all about the people because those people form the culture — I can lead it but it comes from our people.
"In terms of growth, in building surveying terms in Edinburgh, Glasgow and throughout Scotland, we are relatively large. Where we need to grow is within the projects side and push this in Manchester and Bristol as well. That's where the growth aspirations are at the moment to take PMP forward for the next 30 years.
---