Council approves three new floors for Glasgow's Radisson Blu hotel
Councillors have approved plans to add three floors with 141 rooms to the Radisson Blu hotel in Glasgow.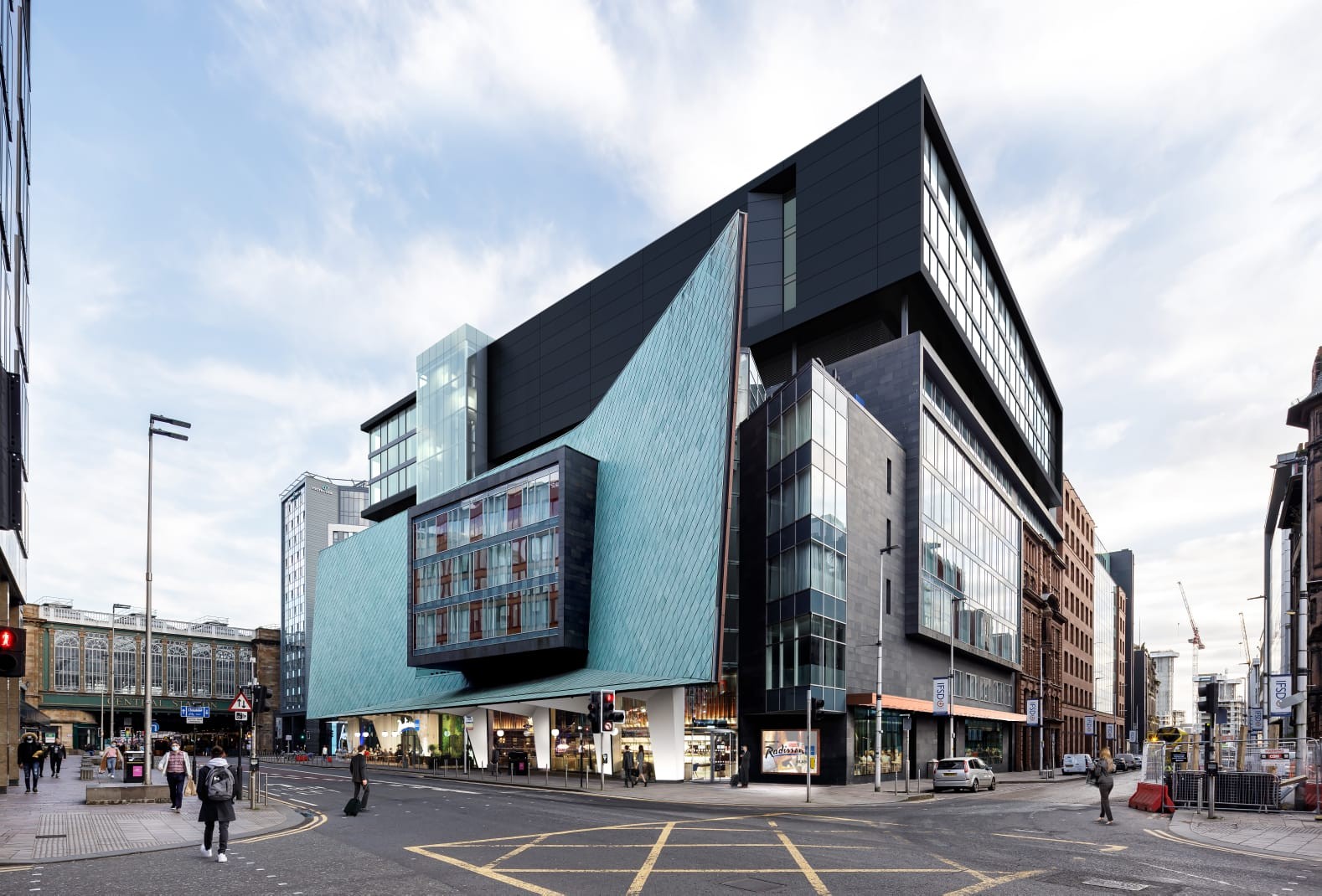 The extension by Maith Design would significantly expand the 247-room Argyle Street building.
The plan also proposes a refurbishment of all rooms and an increase in the number of lifts, as well as the extending of the existing hotel bar and restaurant area into an existing adjacent ground-floor function room.
---
---
A design statement included with the application explains that, following "an appraisal of the current business model and operations", building owners Pandox "identified the opportunity for expansion".
In particular, the expansion would "support the successful conference facility" that the Radisson Blu offers.
The statement argues that a scheme design has been arrived at "which aligns commercial, planning, design and other relevant considerations to deliver a high-quality upper-storey extension that will make a very positive contribution to the site, the surrounding streetscape and the wider city."
The original Radisson Blu won multiple national and international awards for architecture and hotel design and voted among the top-10 buildings to be built in Scotland since 1945.
---
---
The planned extension had been criticised earlier this year by Professor Alan Dunlop, the original architect of the building.
---