Councillors approve Edinburgh tram extension to Newhaven
Councillors have voted to press ahead with extending Edinburgh's tram network after a lengthy debate in the City Chambers today.
The £207 million Trams to Newhaven project is due to be completed by 2022 and open to passengers early the following year.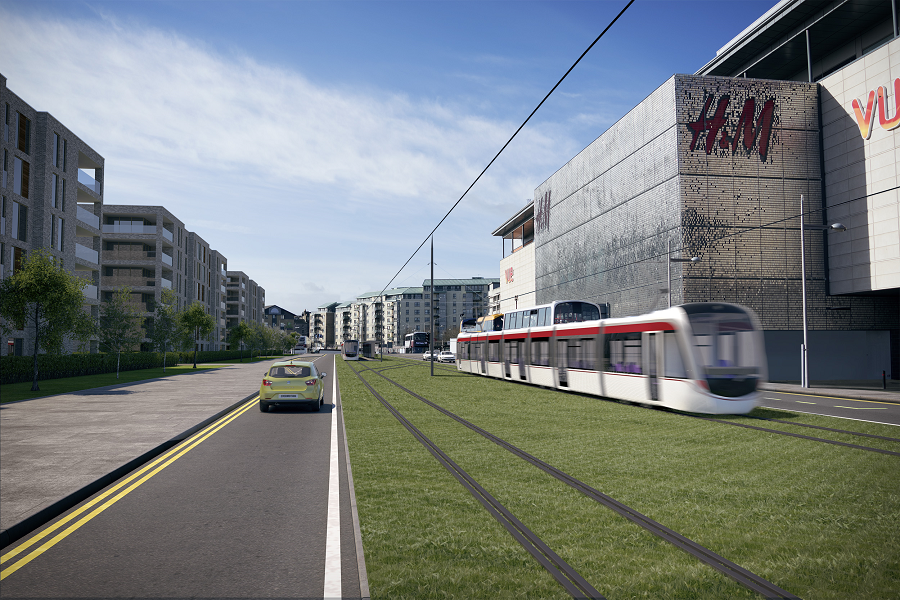 Backers of the plan argue the 2.8 mile (4.6km) extension is needed to match the city's population growth.
---
---
But funding concerns have been raised after it was revealed the project's costs had jumped by 25%.
Elected members made their final decision on the project after discussing the Final Business Case.
With approval now granted to proceed with completing the original Line 1a to Newhaven, the project will begin at the end of March with a six-month Early Contractor Involvement period where the two contractors will work closely with the City of Edinburgh Council and other key stakeholders to finalise plans for construction.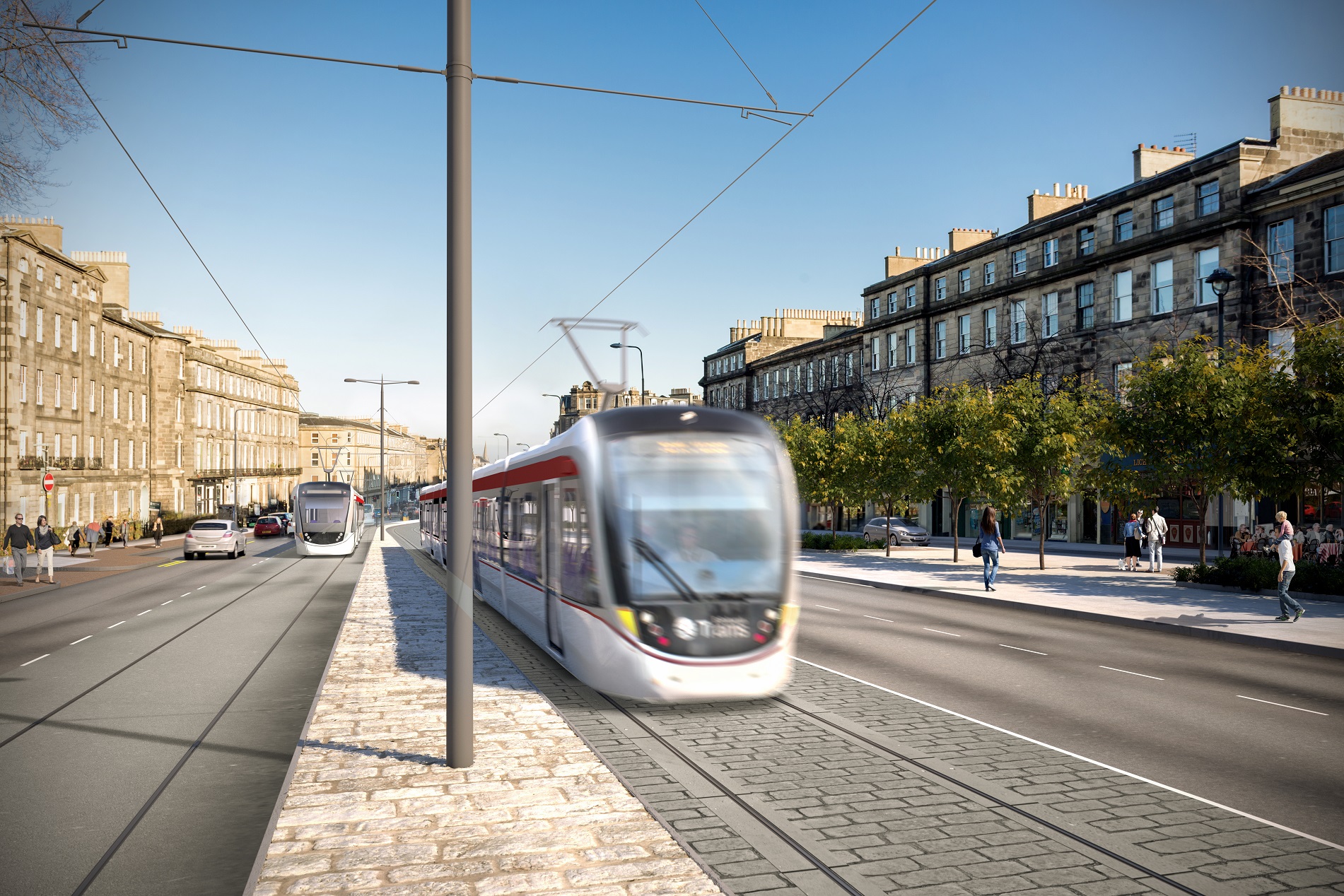 The council had already awarded an infrastructure and systems contract to Sacyr, Farrans, Neopul Joint Venture (SFNJV) which covers the design and construction, systems integration, testing, commissioning and bringing into operational service of the Edinburgh Tram York Place to Newhaven project.
---
---
A swept path contract was also awarded to Morrison Utility Services Ltd (MUS Ltd) to work ahead of the infrastructure & systems contractor to identify and clear any below ground obstructions along the tram route.
Nearly 16 million people are forecast to use the completed Edinburgh Airport to Newhaven tramline in its first year of operation - almost double the number predicted for the existing Airport to York Place route in the same period.
Work is ongoing to finalise a £2.4m package of support for business measures (devised in collaboration with local businesses themselves) to support them through the construction process and to maintain the vibrancy and desirability of the area while the tramline is being built. The project team will update businesses on the support for business plans later this spring.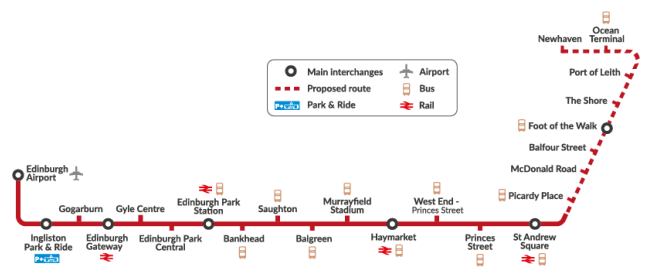 ---
---
Councillor Lesley Macinnes, transport and environment convener, said: "This is a crucial decision for Edinburgh - for today's residents and for generations to come. Taking trams to Newhaven will allow brownfield development sites to be transformed, opening up the whole of north Edinburgh to a wealth of opportunities in terms of jobs, housing and local facilities. And vitally, this will be achieved without putting pressure on existing council budgets.
"Our city is growing faster than anywhere else in Scotland - a sign of our continued attractiveness as a place to work, live, visit and spend time - and boosting our public transport infrastructure in a sustainable way is fundamental to catering to our expanding population. I firmly believe the tram project is in the best interests of the city's current and future residents and, as an Administration, we will do everything in our power to make sure it's delivered on time and on budget. Next stop: Newhaven!"
Councillor Karen Doran, vice transport and environment convener, said: "Connecting the people of Leith, Newhaven and north Edinburgh to major employment and leisure hubs through trams will boost the area enormously - socially, as well as economically. And for our city's top employers, giving them a safe, reliable, accessible and mass transit public transport link into one of Scotland's most densely populated areas has got to be a winner, hugely expanding their recruitment pool.
"We couldn't simply have stood still - the challenges of population growth coupled with the pressing need to improve Edinburgh's air quality compel us to act. I am very grateful to everyone who's contributed to the Final Business Case for their help in getting us to this point, from residents and businesses who gave up their time to feed into our public consultation to the extremely hard-working project team who put the case together and guided councillors through it as we prepared to make this decision."
---
---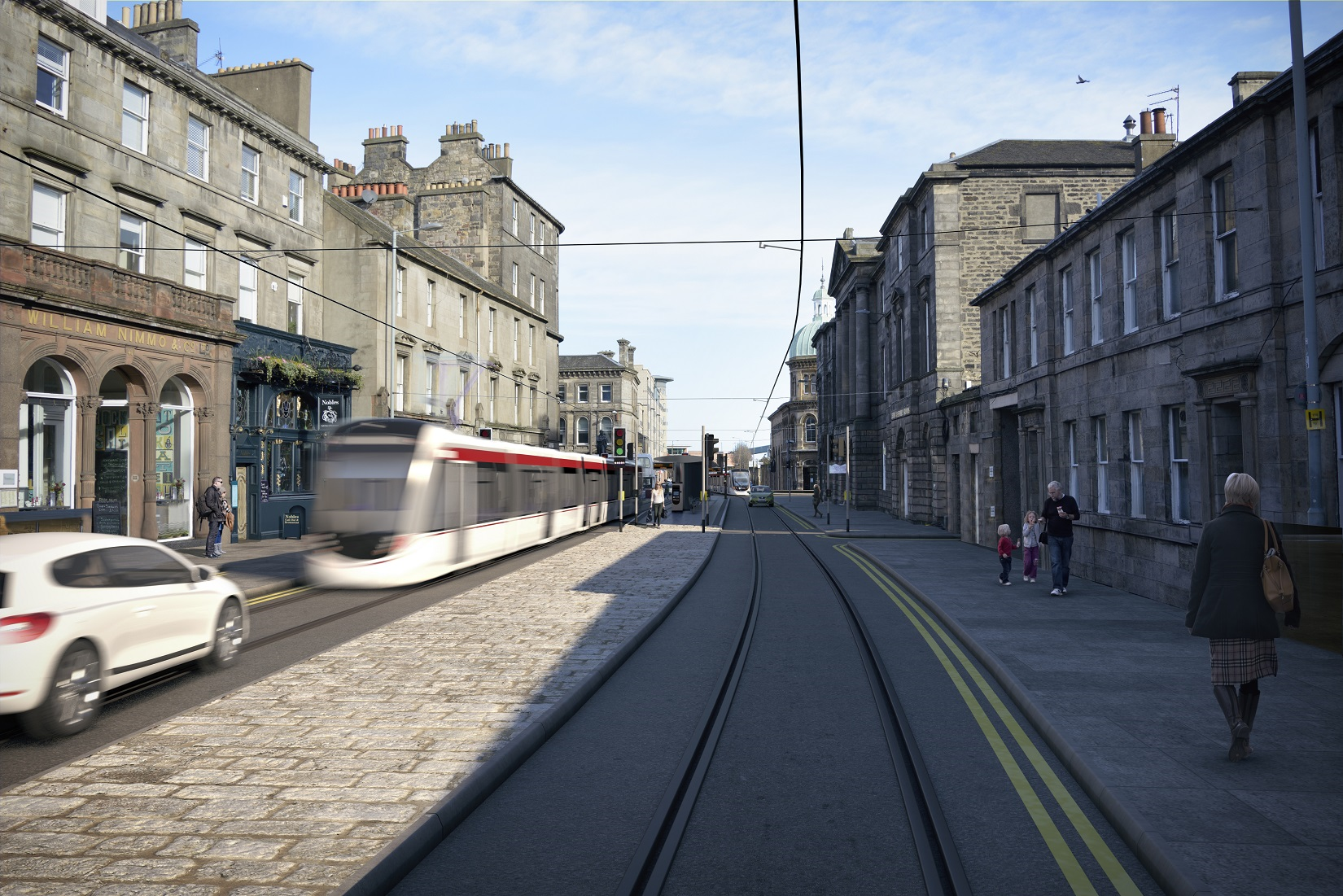 Paul Tetlaw of Transform Scotland said: "We fully the support the scheme to extend the route to Newhaven - this will serve a key transport corridor and boost development in the city creating more sustainable travel patterns. Cities around the world - many much smaller than Edinburgh - are developing and expanding light rail systems. They can efficiently transport large numbers of passengers on key transport corridors and help to maintain and enhance town and city centres. Electric power means there are no emissions at the point of use and so air quality targets are more readily achieved.
"In the UK Nottingham, Birmingham, Manchester and Blackpool are all extending their systems and across the water Dublin is doing likewise. Edinburgh's initial tram route has been a great success, it has consistently outperformed passenger projections and there is ample evidence that it has encouraged motorists to leave their cars behind and take the tram into the city."
Andy Keba, head of strategic partnerships at Sustrans Scotland, added: "Sustrans welcomes the decision of the Council to move forward with a tram route design that recognises the importance of this project in enabling more active travel journeys. We look forward to the completion of segregated cycleways along the length of Leith Walk and improvements throughout the scheme for people travelling on foot. We are further encouraged to see the commitment for supplementary active travel improvements to be funded from the Place capital programme budget and delivered in parallel with the tram project."
---