David Pierpoint: Mind the gap - tackling competency to decarbonise housing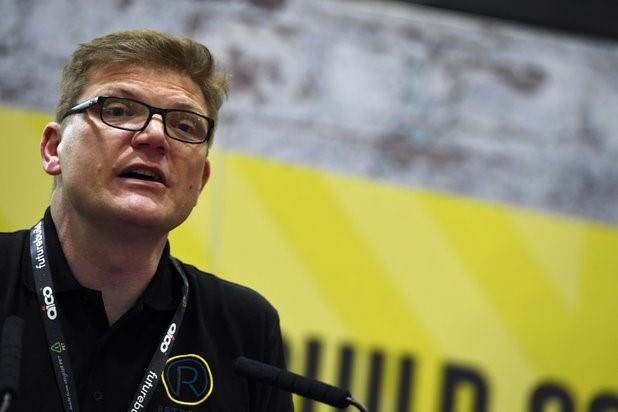 As part of Scotland Excel's 'Supporting the journey to net zero' campaign, David Pierpoint, chief executive officer at The Retrofit Academy, explores the skills gap in the retrofit sector and what's needed to decarbonise housing stock in Scotland.
Scotland, like the rest of the UK, has some of the oldest and coldest housing stock in the world. Energy prices are soaring, meaning insulating homes to reduce energy demand is vital and we are faced with net zero targets to reach by 2045. With approximately 2.6 million homes in Scotland, which will require some form of retrofit and energy system installation1, the scale of the task ahead is immense. We need to create a workforce of sufficient scale and competence to deliver what is the greatest infrastructure challenge of our time.
To answer this challenge, we aim to develop 200,000 competent retrofitters by 2030. But we can't simply focus on increasing capacity without ensuring we are building true capability too – they are two sides of the same coin.
---
---
With government money now flowing into social housing retrofit through the Social Housing Net Zero Heat Fund (SHNZHF), this is the sector that needs to take collective action first. It's time to skill up and scale up for retrofit.
The New Economics Foundation estimated that we need an additional 429,000 retrofitters to deliver our housing decarbonisation objective by 2030. The existing Repairs, Maintenance and Improvement (RMI) workforce totals approximately 250,000. So, we are talking about trebling its size in the next seven years – not simply upskilling the people we already have.
However, we have a clear picture emerging from central government around how they see net zero being delivered in social housing. We have a staging post in 2030, at which point all socially rented property will need to achieve EPC Band C. In rough terms, that involves upgrading 1.7 million homes in the UK to some extent.
Policy makers are also clear that we should be adopting a fabric first approach, not defaulting to installing solar panels or heat pumps just because they cheat the SAP scoring system. SHNZHF puts a major focus on engaging residents effectively in retrofit, not just doing it to them. It is also abundantly clear that SHNZHF projects will be delivered under the BSI PAS 2035 Standard.
---
---
That means:
Every home must be surveyed properly by a Retrofit Assessor
Every home must have an improvement plan developed by a Retrofit Coordinator
A Retrofit Designer must develop appropriate design solutions
The installation must be undertaken by suitably qualified trades
All of which provides some helpful wayfinding when prioritising investment to fill the most acute skills gaps.
However, focusing on capacity alone is dangerous. We also need people and organisations that are competent to retrofit too. We have seen far too many examples of poor retrofit and we know the cost of remediating poor retrofit is roughly six-times the original cost of doing it right first time. We also know that most poor retrofit results from knowledge and skills gaps or trying to do too much, too quickly with too little money. So, the capability issues are much broader than just the technical challenges – they extend to social landlords as client organisations too.
---
---
The Retrofit Academy has a great deal of experience of working with both social landlords and local authorities in the retrofit space. We are yet to find one who would say that retrofit is a core competence. Yet it stands to reason that retrofit is going to be central to just about every housing association for the next few decades and therefore that this needs to change.
Fit For Retrofit
From the boardroom to the toolbox, new competences are required. To support this, we launched the organisational training and accreditation programme: Fit for Retrofit. To ensure individuals are competent, new qualifications are needed that train people effectively to undertake the core roles in retrofit and we have developed four nationally accredited qualifications:
Level 2 Understanding Domestic Retrofit Award
Level 3 Retrofit Advisor Certification
Level 4 Award in Retrofit Assessment
Level 5 Retrofit Coordination Qualification
The Retrofit Academy has developed a roadmap to delivering our mission of training 200,000 competent retrofitters by 2030. It is based around eight key activities, building partnerships with key clients, employers, local authorities, and training providers to build the future workforce and create social value. Drop us a line at partnerships@retrofitacademy.org to find out more.
---
---
David Pierpoint, chief executive officer at The Retrofit Academy, recently spoke at Scotland Excel's Energy Efficiency Conference and Expo 'Building a Net Zero Scotland' that took place in Edinburgh in May.
More than 200 people from across the built environment and energy efficiency sectors attended the one-day event held to launch the renewal of Scotland Excel's Energy Efficiency Contractors framework. It brought together leading energy and climate experts to discuss how the public and private sectors can work together to combat the climate emergency and achieve the Scottish Government's goal of a Net Zero Scotland by 2045.
You can view the films of the presentations and slides of each speaker through Scotland Excel's website.
---