David Wilson: The definition of practical completion is now practically complete
David Wilson from law firm MacRoberts considers the outcome of Mears Limited v Costplan Services and what it tells us about what constitutes practical completion.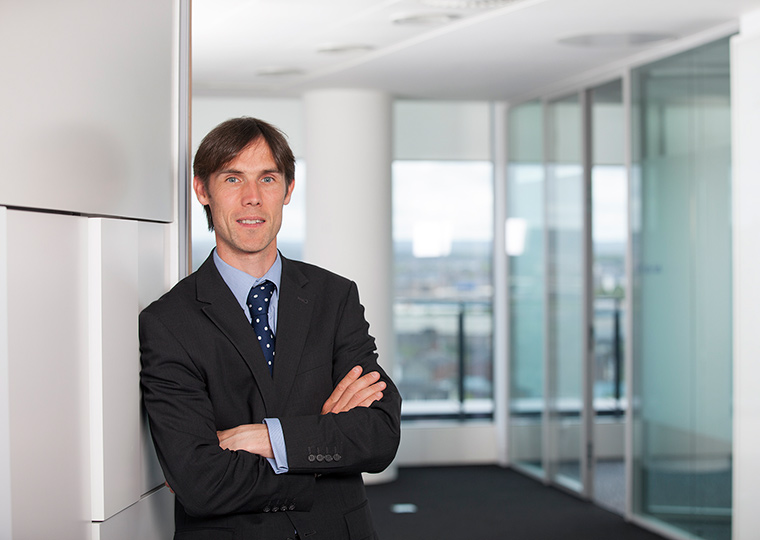 For the first time in recent years, the courts have considered the definition of practical completion in the case of Mears Limited v Costplan Services (South East) Limited, Plymouth (Notte Street) Limited, J.R. Pickstock Limited [2019] EWCA Civ 502. This decision provides an important summary and guidance for those in the construction industry as to what constitutes practical completion, a principal which is often not adequately defined within most standard form contracts and as a result frequently forms the basis of disputes in the construction sector.
Facts of the Case
---
---
In this case, the parties had entered into an agreement for lease (AFL) in which it was stated that Mears would take a 21-year lease of student accommodation flats in Plymouth. Pickstock was engaged by Plymouth (Notte Street) Limited (PNSL) to design and build both blocks of student flats.
Under the terms of the AFL Clause 13 stated that "if the Certificate of Practical Completion had not been issued by 11 September 2018 then Mears or PNSL may at any time thereafter (but before the Date of Practical Completion) give notice to the other parties terminating this agreement".
Problems surrounding the definition of practical completion arose when in May 2018, Mears served a defects notice in reliance of clause 13 alleging that clauses 6.2 and 6.2.1 of the AFL had been breached. These sections specified that the landlord must not make any variations to the landlord's works or building documents which materially affect the size, layout or appearance of the property. A reduction greater than 3% of the size of the area was deemed to be material. During this time it came to light that the measurements concerning the building were in fact 3% less than what was initially agreed. Mears claimed that any failure abide by the 3% limit was a "material and substantial breach" of the AFL and that due to this breach certification of practical completion would not be possible.
First Instance
---
---
At first instance, Justice Waksman was satisfied that the size of 56 rooms had been reduced by more than 3% when compared with the building documents. However, the court did not accept that this variation constituted a "material" breach of contract that could prevent practical completion.
Court of Appeal
Mears subsequently appealed the decision but to no avail. The Court of Appeal upheld the decision of the lower court holding that although a "material variation" may constitute a "breach" it did not necessarily constitute a "material breach",
The court took the view that to permit Mears' interpretation would lead to a "commercially absurd result" as practical completion could not be certified.
---
---
LJ Coulson stated that it would be "commercially unworkable if every departure from the contract drawings, regardless of the reason for, and the nature and extent of, the non-compliance, had to be regarded as a breach of contract". In labelling the reduction in room size as "material", the parties were identifying what constituted a breach, not what the consequences of that breach would be.
LJ Coulson went on to consider the meaning of Practical Completion, where there is no express contractual definition, and he set out a summary of his view on the current law on practical completion, in 6 key points:
Practical completion is easier to recognise than define, there are no hard and fast rules.
A latent defect does not prevent practical completion – how can it if, by definition, no one knows about it.
In relation to patent defects, there is no distinction between an item of work that has been completed but is defective, requiring a remedy, and a piece of work that is still to be completed.
Patent defects can prevent practical completion, except where they are trifling.
Whether or not an item is trifling is a matter of fact and degree, measured against the purpose of allowing the employers to take possession of the works and use as intended. However, just because a building can be inhabited doesn't mean it is practically complete.
The mere fact that a defect is irremediable does not mean the works are not practically complete.
Conclusions
---
---
This case provides helpful guidance in respect of the issue of defining practical completion where there is no express contractual definition. Parties should consider the key points highlighted by LJ Coulson in this case, particularly so during negotiations of any construction contract provisions dealing with the express circumstances when a breach is to be considered so material that practical completion cannot be achieved.
David Wilson is corporate partner at MacRoberts
---