Dean Ward: Why proptech and fintech need to combine in 2021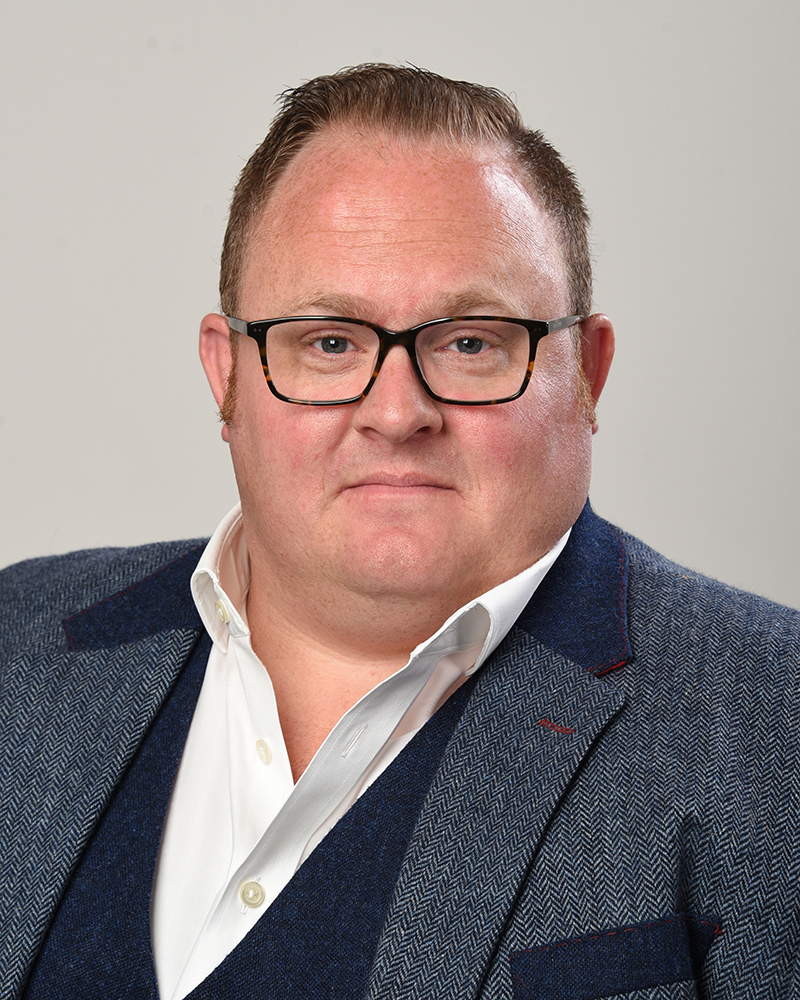 Dean Ward, managing director of the DCW Group, a professional residential and commercial development consultancy, outlines the benefits of combining the fintech and proptech markets for the property sector.
There are numerous trends which are predicted to define the property sector's growth in 2021; from virtual viewings remaining a commonplace offering to the sector's overall venture capital spend steadying and self-employed agents becoming increasingly prevalent, this year is likely to be one of tremendous change. However, there's one transformative adjustment which will prove to be particularly influential; fintech and proptech are set to come together, revolutionising the property market.
Why should fintech and proptech combine? What are they and how will this collaboration foster the rapid and long-lasting recovery of the construction sector in a post-Covid world?
---
---
Propetch is widely recognised within the construction sector, although that's not to say it's widely accepted… the world of property is, at its core, very traditional; as such, many construction professionals are apprehensive to embrace new technologies. Nevertheless, proptech is defined as the use of information technology (IT) to help individuals and companies research, buy, sell and manage projects. Ultimately, proptech 'uses digital innovation to address the needs of the property industry.'
I am a keen advocate for the benefits and importance of proptech; the necessary due diligence surrounding any project is vast, meaning we must be able to source and analyse a large amount of data both quickly and successfully. Without technology, the degree to which we can achieve this is undoubtedly limited. It's for this reason that I developed DCW Insights, an innovative programme of due diligence and wider information services which boosts productivity and project timescales.
I've seen how effective proptech can be in shaping a business' growth; bringing this to the market and improving upon pre-existing solutions is therefore of the utmost importance. For example, we must be able to access recent planning information and guidelines quickly (without the months of delay we typically encounter), speedily identify viable development opportunities, conduct detailed demographic analyses at the click of a button, oversee dynamic financial metrics and cost-to-build modelling, among much else. Proptech tools like DCW Insights help you to do this by remotely and instantly connecting you with the information you need. After all, this is the very premise of technology.
Evidently, proptech is a useful tool in and of itself. Simply, by embracing technology within the property arena and using it to strengthen our services, proptech improves the industry. However, as with anything, without collaboration we cannot improve. By combining proptech with other tools and growing markets, we can propel the improvements its already inspiring. More specifically, through pairing proptech with fintech we can drastically improve the ways by which technology aids financial analyses and wider project results within the property sector.
---
---
Fintech is defined as the 'computer programs and other technology used to support or enable banking and financial services'. When considering this definition, the idea of it supporting the needs of the construction sector might seem a little confusing… however, all project managers will appreciate the complex financial considerations, projections and limitations that underpin every project and negotiation. As fintech technologies are specially designed to make financial data reliably accurate and accessible, there is clearly room for these innovations within the property arena.'
According to Mark Watts, Relationship Director at Yumo Finance, there are a range of pertinent reasons for proptech and fintech to combine in 2021 – alongside potential hinderances. He says: 'As the demand for developers to deliver new homes to help the government meet housing targets grows, the ability to assess and fund schemes quickly and efficiently has never been more in focus. We have an increasing number of new proptech solutions on the horizon, meanwhile we are beginning to see fintech move into the realms of mortgages and short-term property finance. However, we are yet to see a full end-to-end solution for property developers, which is what fintech would provide.
If proptech and fintech work together, they can significantly reduce the friction experienced when getting a new site off the drawing board, meaning developers can spend less time and money on sites that are not financially viable and more time progressing sites that can actually deliver on their objectives. The feasibility of a scheme and an ability to fund it are already intrinsically linked so the collaboration of proptech and fintech is a natural progression, delivering the solutions developers so desperately need.'
Following the COVID-19 pandemic, the property sector continues to be under immense pressure. Businesses have struggled significantly over recent months and now, as we work tirelessly to reinvigorate Britain's property sector, these businesses are looking to secure fruitful projects – overcoming the financial hurdles lockdown has ensued as opposed to encountering further difficulties. Amid this fragility, financial margins are more pertinent than ever before… with the efficiency of fintech having been proven to aid with tasks of this kind, it's much-needed role within the property sector is clear.
---
---
When considering the continued use of fintech within the property sector, Dean Ward says: 'Fintech will allow us to assess every part of our project from a financial perspective, preventing any errors or mistakes which may come at a detriment to the success of a project. It is an end-to-end solution, supporting developers from the very start of a project through to its completion and beyond. This can be seen when considering the vast similarities between professionals within the financial sector, for example lenders, and the role of developers; we oversee similar tasks and rely on financial data on a daily basis. Failing to utilise fintech innovations therefore seems counterintuitive; if it is designed to simplify financial calculations and projects then it will most definitely benefit developers.
In conclusion, we have all faced an indisputably difficult year which has only amplified the weight we, as property experts, place on our business' and projects' finances. Consequently, the collaboration of fintech and proptech makes sense, for it promises to prevent mistakes and make all of our due diligence much more efficient.
Of course, some of us are apprehensive about embracing technology, however this should not be the case. It is a tool to support our work, ensure results and prevent confusion. As financial experts use fintech to oversee their own high-pressure, high-value projects, its reliability is evident; as an evolving sector, this isn't something we can afford to ignore.'
---