Edinburgh Zoo upgrades visitor experience at Penguins Café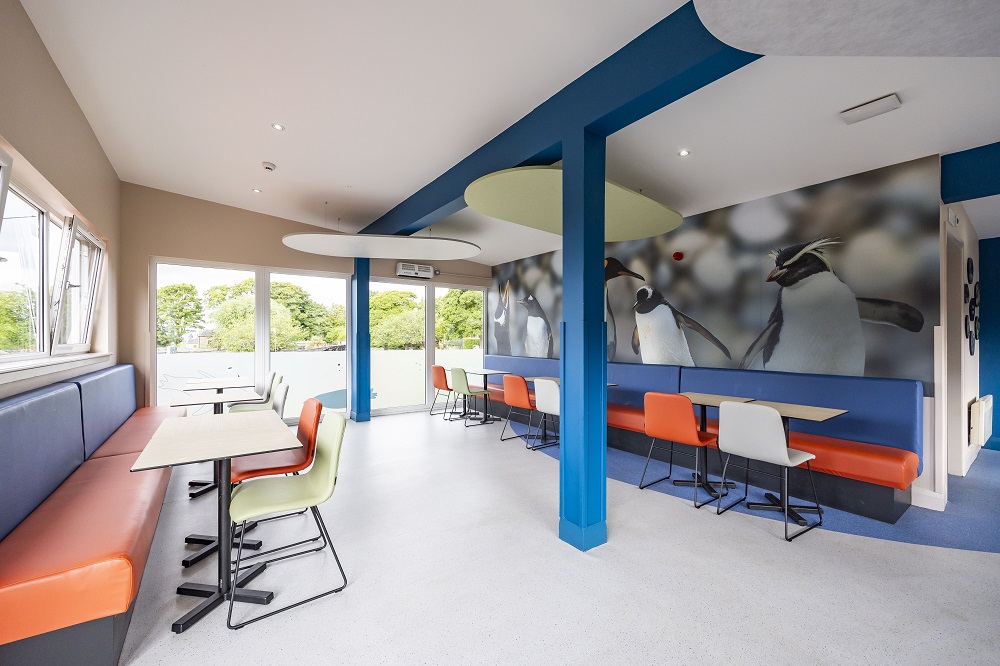 Workplace design and management consultancy Space Solutions has refreshed Edinburgh Zoo's Penguins Café to enhance the customer experience.
Overlooking Penguins Rock, Europe's largest outdoor penguin pool, the Penguins Café is a busy eatery at Edinburgh Zoo.
Challenged with a tired and inefficient space, the SPACE Design & Build team upgraded the café to accommodate its large, diverse clientele while meeting the ambitious timescales of completing the project ahead of the opening weekend of school summer holidays.
---
---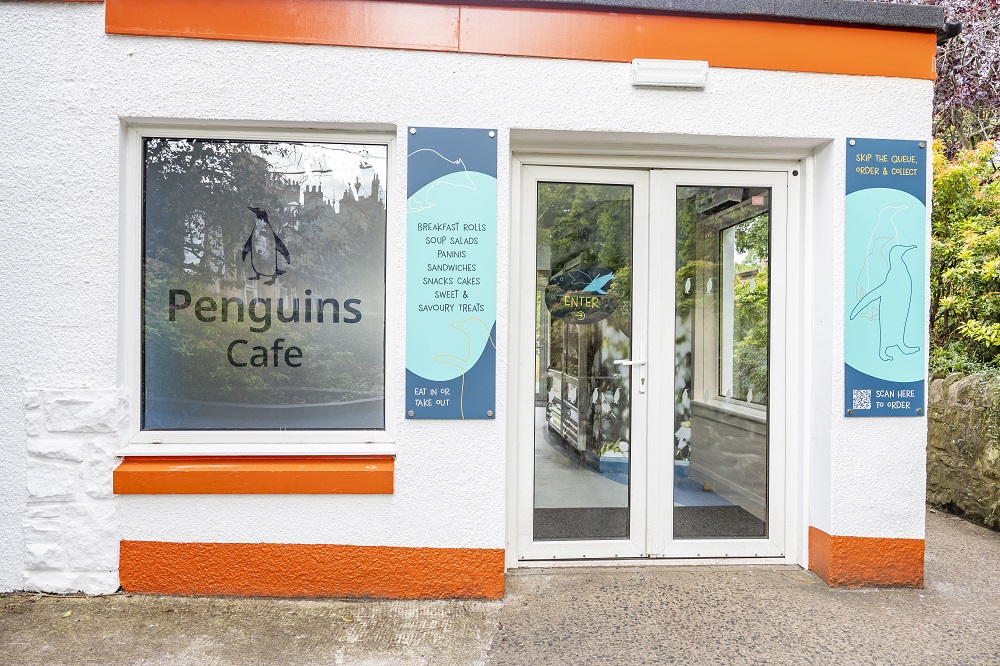 SPACE undertook the design services and fit-out, collaborating with graphic designer Heather Cumming who handled the updated branding, from the new logo to menu boards and wall murals. Transforming the black and white space with bright, vibrant colours, the refreshed Penguins Café mirrors the excitement of visiting the adjoining penguin enclosure, with penguin facts featuring around the space.
Following a review of the space and customer needs, SPACE retained many of the existing features and furniture to reduce waste, including reupholstering the existing banquette seating for reuse.
---
---
To seamlessly manage the high foot traffic, SPACE designed a two-colour flooring system, with blue areas designated for highlighted key customer touchpoints, such as servery counter and seating areas, while neutral beige trails encourage movement. Cleanable, soft seating and coverings as well as acoustic rafts suspended from the ceiling were incorporated to better the acoustics in the active space.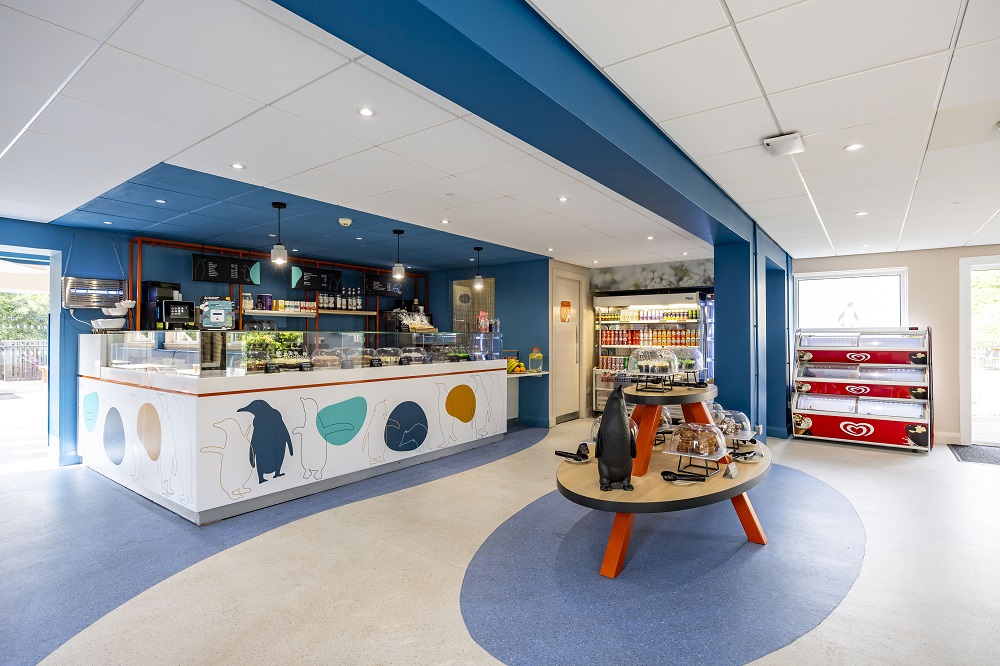 Isobel Jones, senior interior designer at SPACE, said: "We are thrilled to have worked with Edinburgh Zoo to refresh the popular Penguins Café. Our design has enabled the space to feel bigger and work more efficiently for both customers and staff.
"At the heart of the café remains an appreciation of the penguins, enabling visitors to retain the excitement of visiting Penguins Rock while improving their dining experience."
---
---
Beccy Angus, head of discovery learning at the Royal Zoological Society of Scotland, added: "Overlooking Penguins Rock, Penguins Café is situated in the heart of the Royal Zoological Society of Scotland's Edinburgh Zoo.
"The café is an essential part of the customer experience and the refreshed design will ensure all of our visitors continue to have a memorable time at the zoo which helps inspire them to protect, value and love nature."
---