Engineering chief praises North East's net zero infrastructure projects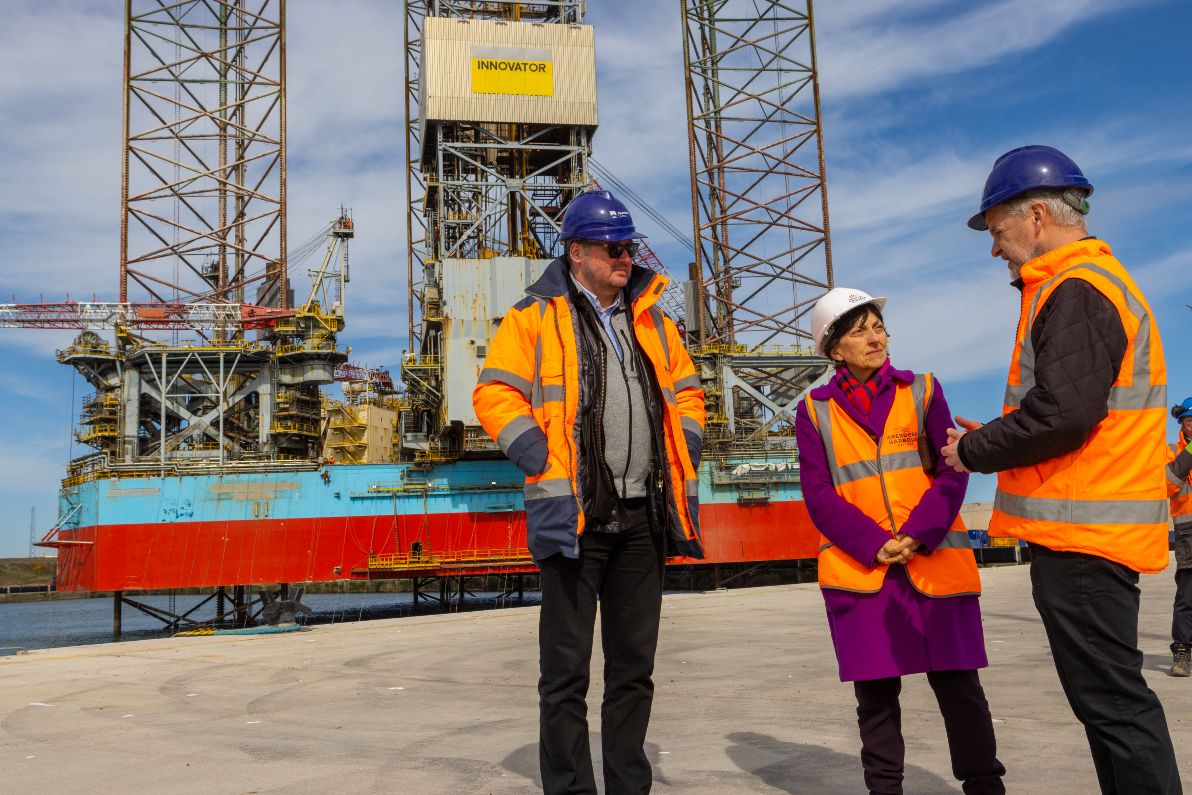 The head of the world-leading source of expertise in civil engineering excellence has praised work being done to support the transition of the North East of Scotland into a globally integrated energy cluster.
Dr Janet Young, director general of the Institution of Civil Engineers (ICE), visited Aberdeenshire to see the innovative work being done to help meet Scotland's target of net zero emissions by 2045.
Dr Young toured Peterhead Power Station to learn about the existing site and Peterhead 2 - a proposed decarbonised power station using Carbon Capture and Storage (CCS) or hydrogen solutions, linked to project ACORN.
---
---
Earlier this month, the UK Government stated that Project ACORN was "a leading contender" to receive a share of the £20bn funding earmarked for CCS projects. The proposal involves piping waste CO2 from the existing refineries at Mossmoran and Grangemouth and the proposed new power station at Peterhead using redundant pipelines which previously carried natural gas south, to take greenhouse gas emissions and store them in depleted gas reservoirs under the North Sea.
Dr Young then went to Aberdeen's £400m South Harbour expansion – the largest marine infrastructure project in the UK for decades. The deepwater facility is targeted at oil, gas and renewables decommissioning, offshore wind and marine renewables.
Speaking afterwards, Dr Young said: "The scale of these projects is impressive, highlighting the role civil engineers and infrastructure plays in the transition to the UK and Scotland's net zero future.
"Peterhead power station illustrates the evolution of power generation from oil to gas and now potentially carbon capture and the new Aberdeen South Harbour expansion is a brilliant example of new infrastructure to cater for decommissioning, offshore wind and marine renewables."
---