First brick laid at Livingston housing development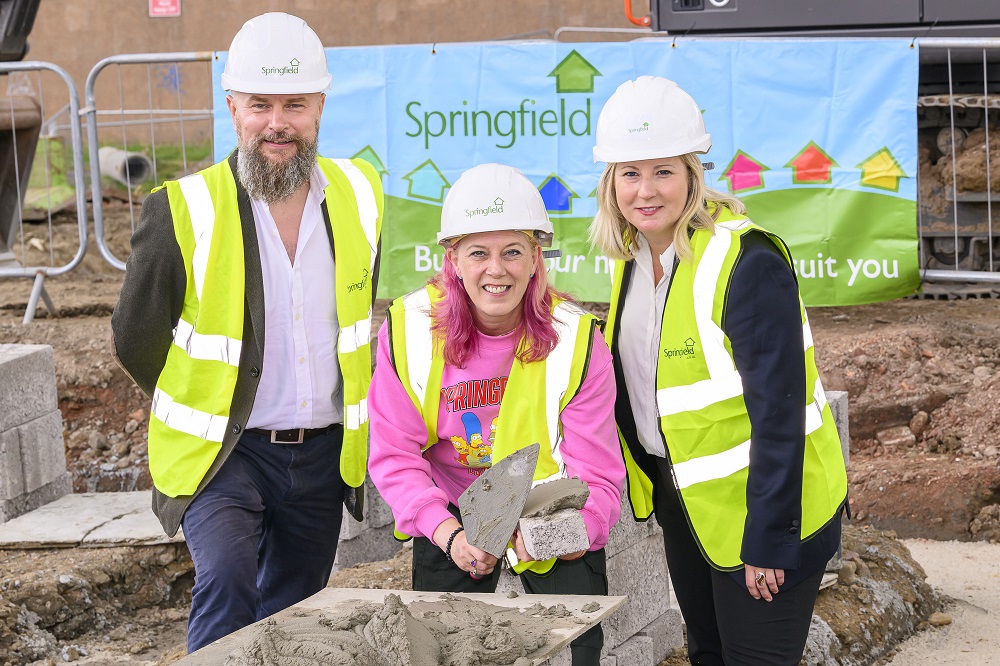 Work to regenerate a previously condemned Livingston housing estate is now underway with the first brick laid at Deans South.
Housebuilder Springfield has kick-started the long-awaited regeneration project which will see the creation of high-quality affordable and private new homes across the 2.9-acre site.
Springfield and Wheatley Group are working together to deliver 55 high-quality new homes. Of these, 46 will be affordable homes and nine private homes will be built for existing homeowners.
---
---
All of the properties will be built by Springfield using sustainable timber kits constructed off-site at its nearby timber kit factory and will be extremely efficient, using air source heat pumps. The homes for social housing will be delivered for tenants of Wheatley Homes East, part of Wheatley Group.
To mark the milestone moment, the Springfield team was joined by Hannah Bardell, MP for Livingston, and Deans South veteran Kerry Macintosh who laid the first brick in the foundations of her brand-new home.
Kerry bought her three-bed home on the estate in 2002 but in 2004, West Lothian Council condemned the site and earmarked it for demolition. Despite this, Kerry remained on the site to fight for a fair deal for herself and the remaining homeowners. Now, 20 years later, Kerry will receive a new home as part of the transformation of the site.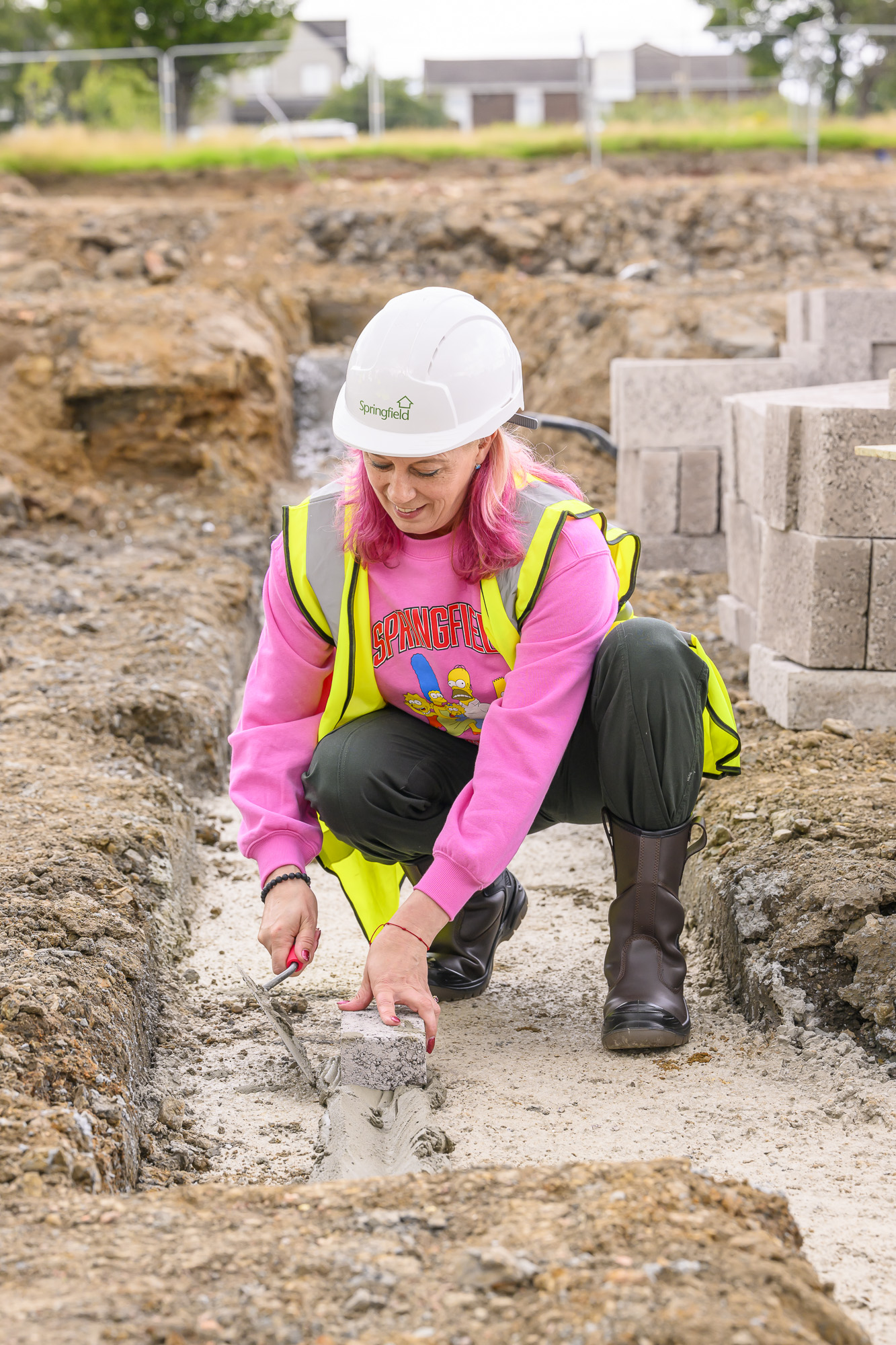 Tom Leggeat, Springfield Partnerships managing director, said: "Deans South has always had enormous potential and, despite the challenges, our commitment to transforming the site has not wavered.
---
---
"Alongside the much-needed social rented homes we will build; we will also deliver on our promise to provide a 'home for a home' for homeowners who have lived in Dean South for decades. This is what we celebrate today, as we lay the first brick for Kerry's home and mark wider construction work starting."
Kerry Macintosh added: "This is a surreal moment for me. Having lived in Deans South for 20 years, I have seen it fall into disrepair which has been sad and frustrating. However, Springfield provided us with light at the end of the tunnel, pushing forward and providing us with enormous support.
"A warm, safe and secure home in a thriving community is all I have wanted, and it is so exciting to see it become a reality."
Hannah Bardell MP for Livingston added: "Today's event represents years of hard work and collaboration to bring forward the regeneration of Deans South. I have worked very hard on behalf of Deans South residents, visiting and speaking with several residents over the years, and I understand what a safe, secure, well-built home means to them.
---
---
"It is a pleasure to be involved in today's event and I look forward to seeing the development progress."
---