Further expansion of Edinburgh tram network mooted
Edinburgh's tram line could be extended to Granton and south to the Bio Quarter with many of the city's streets becoming pedestrianised under radical new plans being considered by councillors.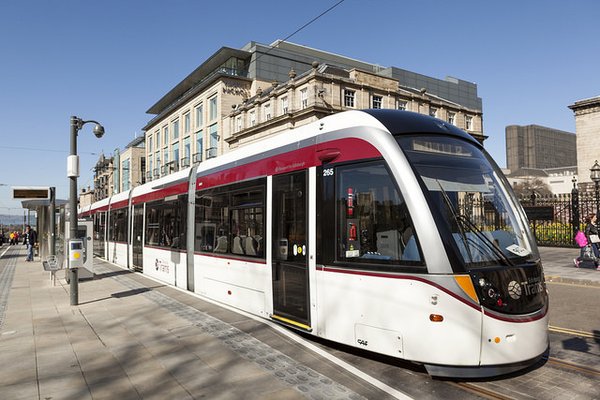 Published today, the Draft City Mobility Plan (CMP) sets out a ten-year vision for mobility and transport in the city, reinforcing the City of Edinburgh Council's ambition of making the capital carbon neutral by 2030.
The draft plan, to be discussed by members of the transport and environment committee on January 16, rethinks the way people, goods and services move around the city and is closely aligned to the forthcoming City Plan 2030, the council's second Local Development Plan, which aims to transform the city's development to manage Edinburgh's growth sustainably.
---
---
Under the plans, George Street would be closed to traffic, including buses. A comprehensive mass rapid transit plan for the city and region will be completed. This will include new bus and tram systems, as well as park and ride and edge of city logistics hubs.
The business case for a north south tram line will also be agreed, linking Granton to the Bio Quarter and beyond.
Council leader Adam McVey said: "We're already making great strides towards reducing carbon emissions in Edinburgh but, if we are to achieve our 2030 target, now is the time to be even bolder and more ambitious. The City Mobility Plan offers a radical, ten-year plan to transform transport in the Capital, achieving the kind of change we need by expanding use of bus, tram, rail, walking and cycling to provide the best quality of life for everyone.
"What's crucial to any strategy, however, is buy-in of our residents and those who travel into the Capital to work and visit. Everyone needs to play their part and I look forward to engaging with the public as we progress a finalised City Mobility Plan, alongside the development of the City Plan 2030."
---
---
Depute leader Cammy Day added: "As we reach the midpoint of this administration, our forward-thinking approach to sustainable transport and development has seen the progress of projects like tram, City Centre Transformation, the introduction of a Low Emission Zone and significant investment in public and active travel.
"I'm confident that we're doing the right things to help tackle the increasing threat of climate change but it's clear that we need to act with even greater pace and urgency if we are to protect the city, while creating a greener, healthier, better connected environment for generations to come."
If approved by transport and environment committee next week, an eight-week public consultation on the draft plan will begin in February. This, alongside a comprehensive travel behaviour survey to be completed by the end of February, will form the basis of a finalised plan to be brought to committee later this year supported by a delivery plan packaging and phasing the implementation of actions and policy measures.
---