GHA transforms Baillieston site into 37 affordable homes
GHA has transformed the site of a former police station in Main Street, Baillieston, to provide 37 new affordable homes.
The mid-market rent homes will be let and managed by GHA's sister organisation Lowther, both part of Wheatley Group.
New tenant Ian, 61, recently moved into the development and is delighted with his home, especially the garden.
---
---
Ian said: "I've got my own wee garden with a patio and some planters. I love sitting outside in the sunshine. All the neighbours say hello when they walk past – I think I've spoken to everyone!"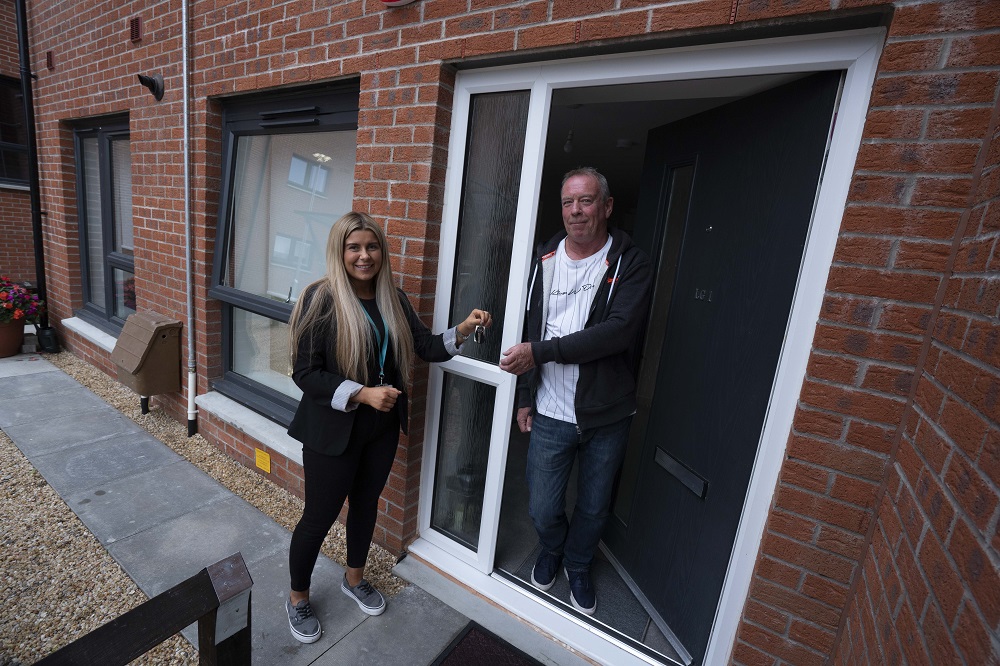 Ian, who has lived in Baillieston for 25 years, added, "I had to find a new home when my landlord decided to sell up during covid. It's great that I could move into a brand new flat while staying in my local area. I've got my own front door now, which I love."
The development is made up of one and two-bedroom flats, with a selection of wheelchair adapted homes.
---
---
For Sarah and her 23-year-old daughter Vicky, their new apartment brings some much-welcomed stability.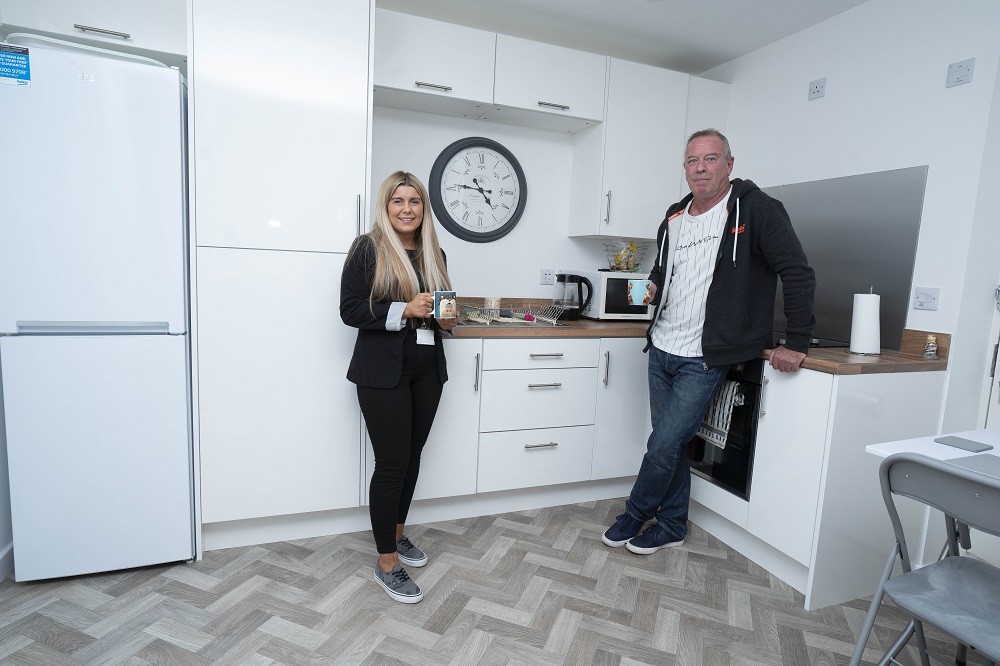 Sarah, who works in the NHS, said: "We've always privately rented and have moved around so much over the years. So knowing our tenancy is secure and we're going to be living in this flat for a long time gives me a great feeling. We can now plan for the future."
She added: "The flat itself is beautiful – so spacious, loads of storage and really well finished. Renting this flat is one of the best things I've ever done!"
---
---
Heather Voisey, Lowther managing director, said: "This development has transformed the site in Baillieston, and it's fantastic to see tenants enjoying their brand new homes.
"Secure and affordable mid-market rent homes are great for those who wouldn't qualify for social housing but struggle to get a good quality home in the private sector. I am delighted about the positive impact these new homes have already made on the lives of tenants like Sarah and Ian."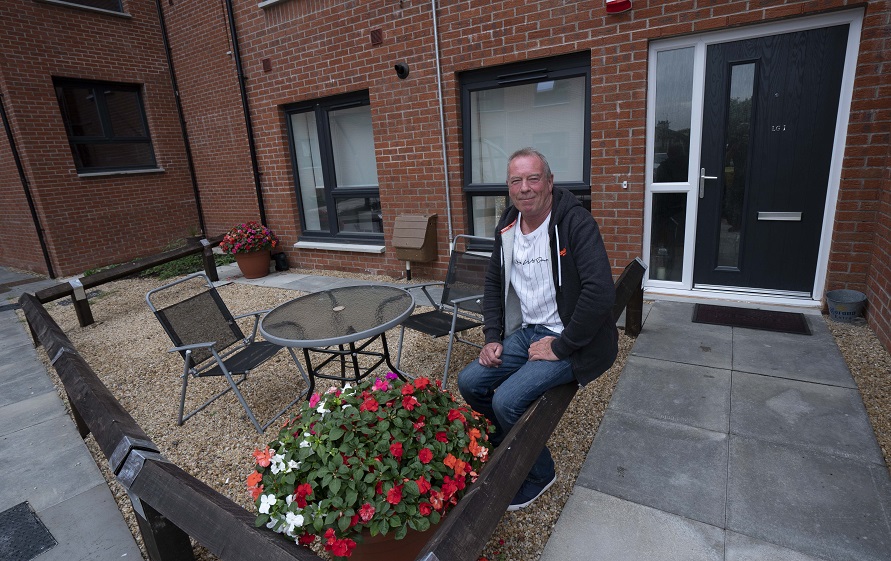 The homes were built for GHA by contractor McTaggart Ltd, with a grant funding contribution of £2.9 million from Glasgow City Council's Affordable Housing Supply Programme.
---
---
Over the next five years, Lowther has plans to build more than 900 mid-market rent homes in Glasgow.
---