Glasgow approves 'Mosque of Light' revamp
Plans have been approved for a renovation of Glasgow's oldest mosque.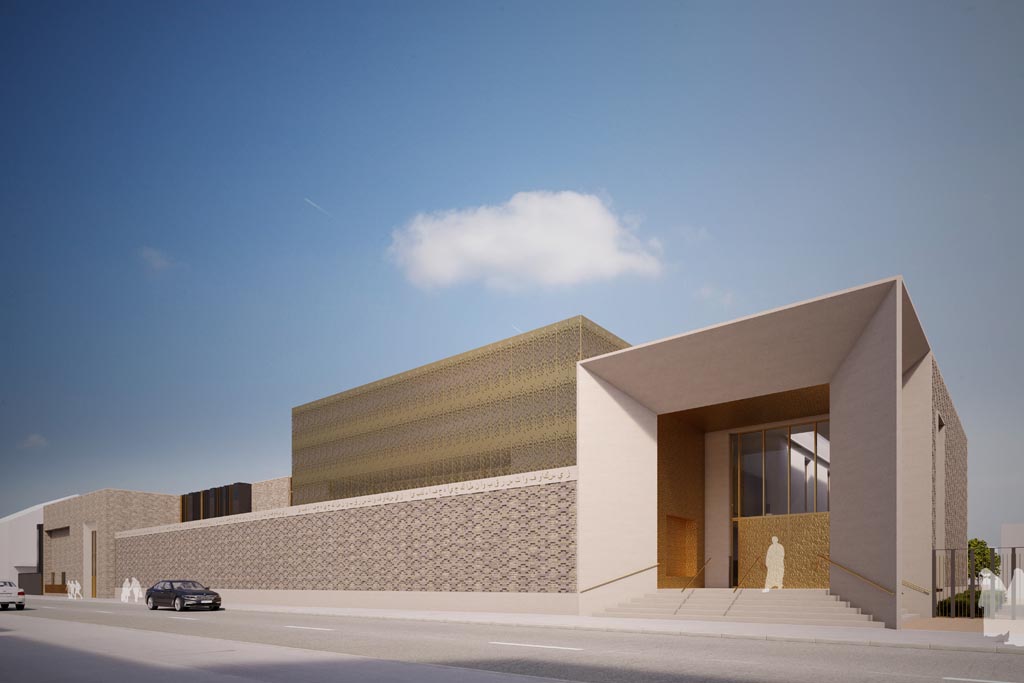 'Masjid Noor Mosque', otherwise known as the 'Mosque of Light', will receive a 1309m² extension providing a new entrance and prayer hall. A private garden courtyard space will also be created.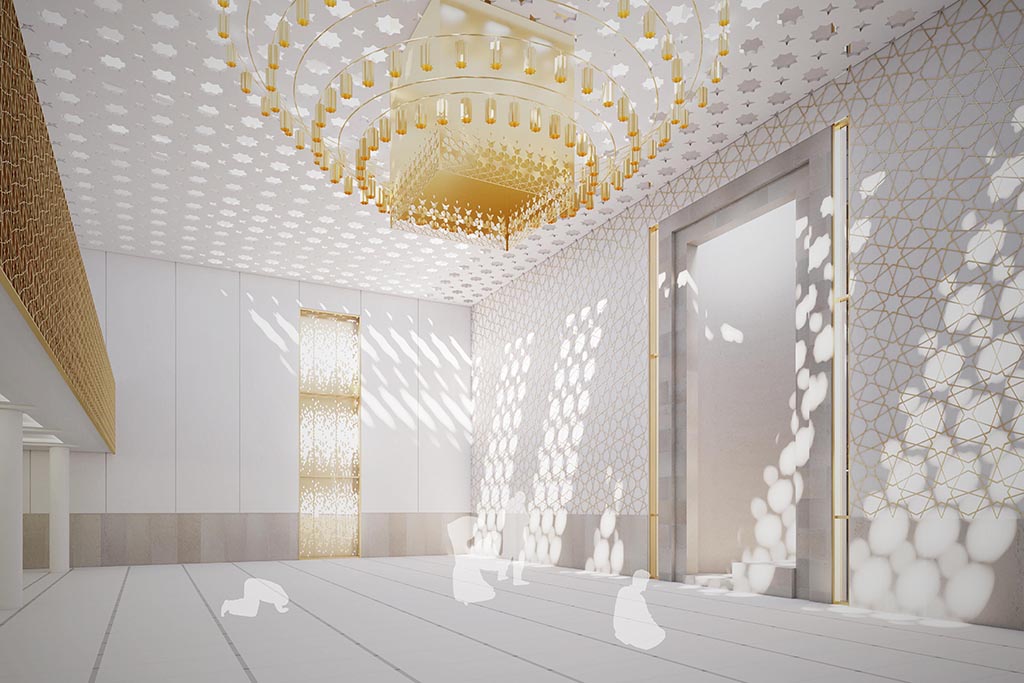 ---
---
Inkdesign, the architects behind the project, said the design retains the current two storey height, with some double height spaces for the main areas of worship, and a tall Minaret adjacent to the building.
The design concept focuses on flooding light into the building – by day natural light will reflect onto the external structure, with the Prayer Hall set to also glow at night when the impressive 'golden box' design is illuminated.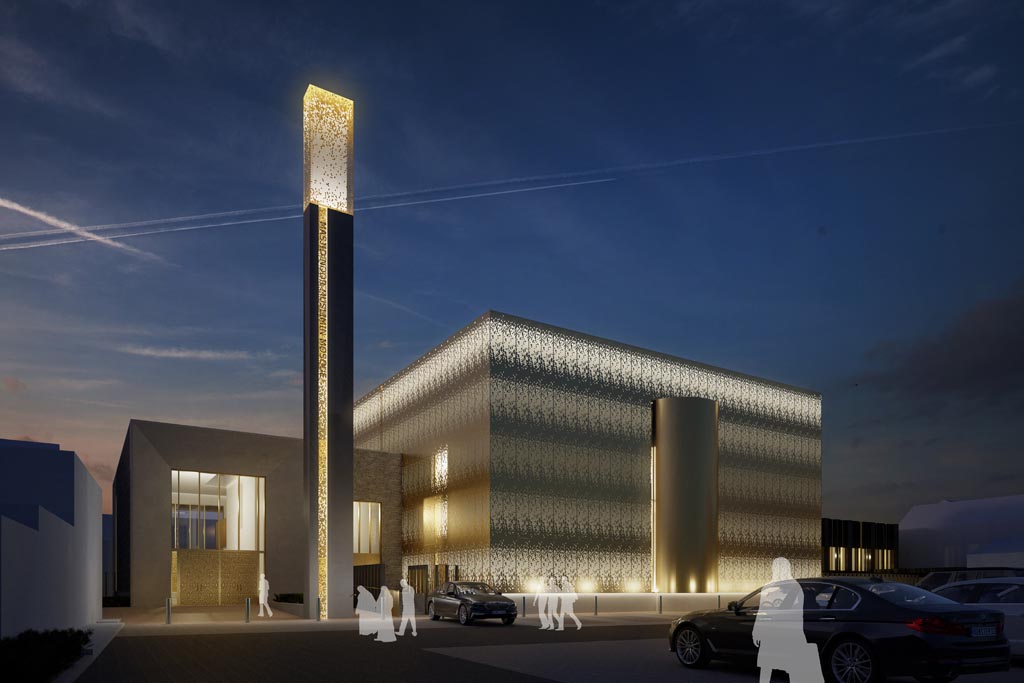 Lead architect Maurice Hickey, added: "The client recognised that there was a need for the current mosque to be upgraded and provide additional facilities to serve the community. We translated this into a contemporary design that creates a strong vision for a mosque in the 21st Century."
---