Graham Mercer: The future of construction lies in developing the right talent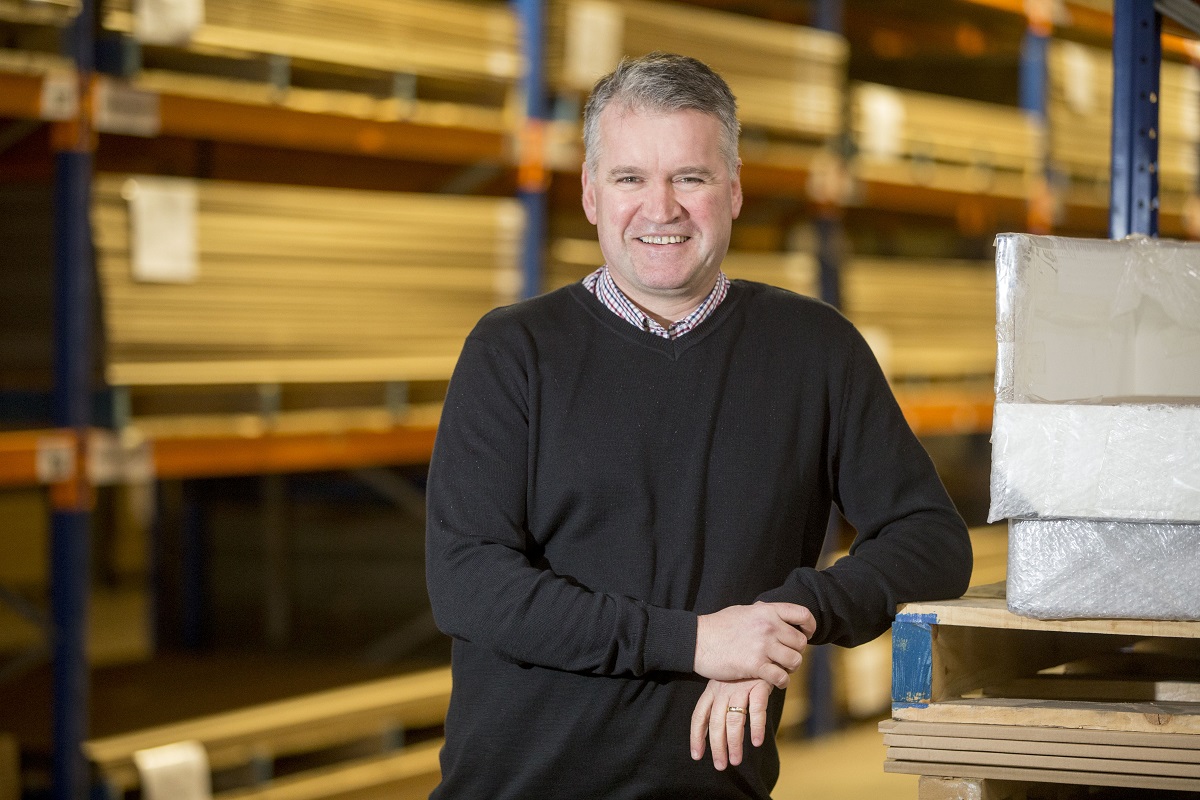 Rearo managing director Graham Mercer explores the current skills gap in Scottish construction and the need for a co-ordinated approach to developing homegrown skills.
As labour-intensive sectors, UK construction and manufacturing depend more than most on the constant and reliable replenishment of its workforce.
Across the industry there are countless jobs and functions that can only be performed by skilled and experienced workers.
---
---
This means that any disruption to the supply of labour has a damaging and appreciable impact on the industry's performance.
Fewer workers mean fewer projects being started, progressed and finished and there has been no shortage of events that the industry has had to contend with in recent years.
Brexit, the Covid pandemic and the war in Ukraine have all, in their own way, affected supply of skilled workers.
Earlier this year the Migration Advisory Committee (MAC) recommended a number of changes to UK visa rules after a number of additional roles were added to the Shortage Occupation List (SOL).
---
---
This followed a 42% decrease in the number of EU nationals working in UK construction from 2017-2020, as a result of Brexit.
This makes it all the more important for the UK to produce its own supply of skilled workers and the Government-backed Modern Apprenticeship programme is an ideal route through which to do this.
Apprenticeships provide construction and manufacturing companies with an opportunity to shape a skilled workforce, tailored to their specific needs.
By providing structured training and on-the-job experience, companies can develop apprentices to possess the precise skills and knowledge required to excel in their roles, leading to enhanced productivity and efficiency.
---
---
As a supplier to the construction industry, we see it as essential to have a reliable supply of apprentices and to that end we have developed close and productive links with local schools and colleges.
In the past decade we have recruited 27 apprentices, 18 of whom are still with us, including a branch manager and an assistant branch manager. All of them have made a valuable contribution to the success of the business in their own way.
As well as paying more than the minimum wage, set by the government for apprentices, we also provide them with paid driving lessons, theory, and practical tests during their apprenticeship. In addition, we offer help and support through our Buddy System in the initial stages of their apprenticeship.
Our first point of contact for apprentices is our local secondary school, Govan High, which we visit each year to tell pupils about our company and the type of apprenticeships that are available.
---
---
We also offer them a tour of the factory and work placements opportunities for those interested in applying. We are supported in the recruitment and funding of apprentices by Microcom.
We do all this because we have seen evidence first hand that companies which invest in apprentices tend to develop a strong sense of loyalty among their workforces.
Apprentices often feel valued for the training they receive and the opportunities they are given, leading to higher retention rates within the organization. This commitment to employee development can translate into reduced recruitment costs and increased continuity in operations.
By engaging with apprentices, manufacturing companies open themselves up to fresh perspectives and innovative ideas. Young minds bring creative solutions to the table, helping businesses stay at the forefront of technological advancements and evolving market demands.
---
---
Apprenticeships play a crucial role in preserving a company's unique culture and knowledge. By passing down expertise from experienced employees to apprentices, businesses can ensure the continuity of their legacy and foster a sense of pride among the workforces.
For apprentices, these programs offer hands-on experience that goes beyond theoretical knowledge. They get to work alongside industry professionals, acquiring practical skills that make them more employable and adaptable in the job market.
Apprenticeships often lead to nationally or internationally recognized qualifications, making the apprentices more appealing to potential employers in Scotland and beyond. These credentials enhance their long-term career prospects and boost their earning potential.
Unlike traditional academic routes, apprenticeships offer the advantage of earning a wage while learning. This financial support allows young individuals to pursue their career aspirations without the burden of student loans.
---
---
Through apprenticeships, young workers have the opportunity to build professional networks within the manufacturing industry. These connections can prove invaluable as they progress in their careers.
Strong links with the local community ensure that manufacturing companies are aware of the specific skill requirements in their area. This enables them to tailor their apprenticeship programmes, accordingly, addressing the skills shortages and contributing to the growth of the regional economy.
Developing strong links with the local community demonstrates a manufacturing company's commitment to social responsibility. By investing in the education and skill development of local youths, companies contribute to the overall prosperity and well-being of the community.
By engaging with local schools and colleges, manufacturing companies can identify potential apprentices at an early stage. This enables them to tap into a fresh and diverse talent pool, ensuring a steady influx of skilled workers to support their growth and future success.
---
---
Manufacturing companies that actively engage with their local community and support apprenticeship initiatives gain a positive reputation. This fosters goodwill and trust among customers, suppliers, and partners, which can open doors to new business opportunities.
Graham Mercer is the managing director of Rearo, which specialises in the manufacture and supply of bathroom and kitchen surfaces for UK trade and retail markets.
---