Green light for whisky distillery visitor experience in Brechin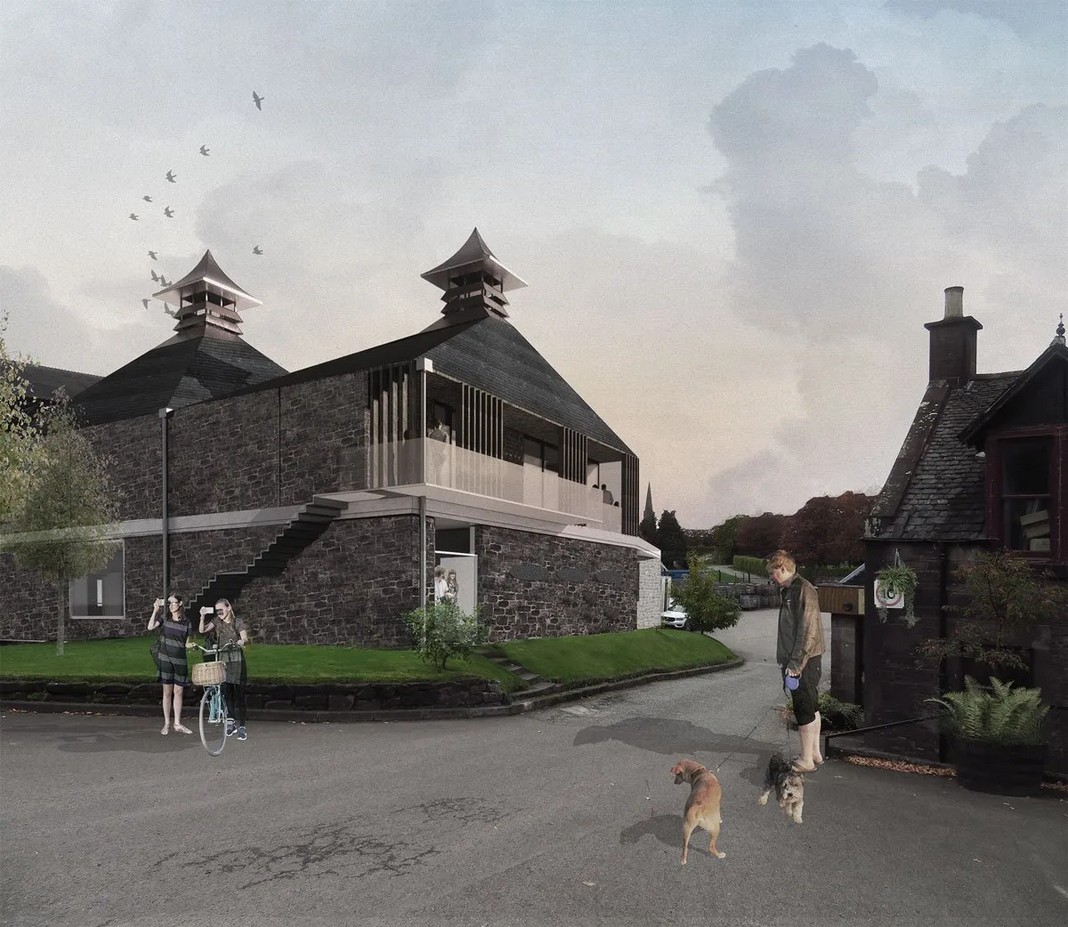 Planning approval has been granted for a new visitor centre and VIP Suite at Glencadam Distillery in Brechin.
Working closely with Angus Dundee Distillers since 2019, jmarchitects has developed a proposal that brings a rich visitor experience to the historic whisky site.
Glencadam began production in 1825 and is now the only single malt Scotch whisky distillery in the county of Angus. The new visitor centre will provide a shop, exhibition space, tasting rooms, a whisky lounge, and a café and function room on the first floor.
---
---
jmarchitects stated: "An architectural landmark of many distilleries is the pagoda roofs of the malt kilns, known as Doig Ventilators, a key feature at Glencadam twice over the Distillery's long history before they were tragically destroyed by fire. The proposal will seek to form a vernacular language utilising a robust yet dignified palette of materials to create variety in elevational approach and character.
"The architecture of the visitor centre seeks to draw on the traditional roof forms of the Glencadam Distillery, reinterpreting the 'Doig Ventilators' as skylights providing natural light and ventilation to the space inside. A stone façade to complement the existing structure wraps around the building drawing on the site's rich heritage."
Consulting engineer DSSR Ltd and structural & civil engineer Narro Associates are also involved in the project.
---