Hillcrest Maintenance helps young people take first step on career ladder
Dundee-based trades company Hillcrest Maintenance has teamed up with Future Skills College to offer local young people the opportunity to receive hands-on experience in a trade of their choice.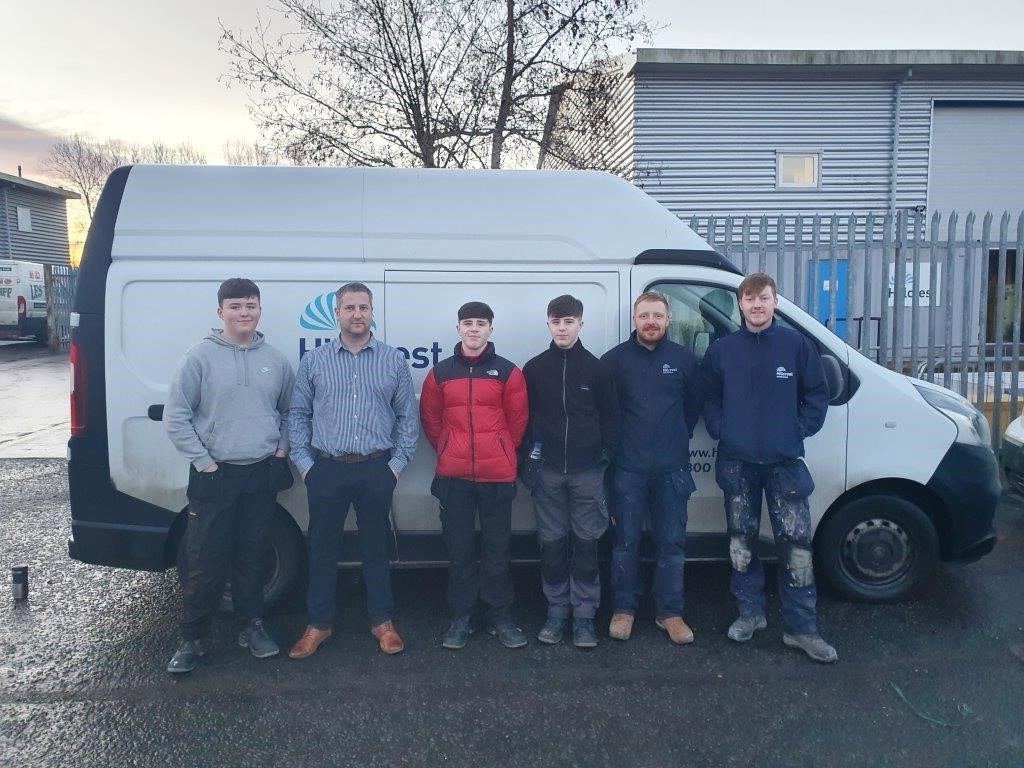 The year long pre-apprenticeship programme is designed for senior pupils at secondary schools in Dundee. The course prepares students for their future careers through a combination of studying at Dundee & Angus College, while working with local employers.
Hillcrest Maintenance is providing work placements for three 16-year-old pre-apprentices in joinery and plumbing.
---
---
A video discussing what its like doing an apprenticeship with Hillcrest Maintenance, can be found below:
Bob Jack, head of Hillcrest Maintenance, explained: "The pre-apprentices spend one day each week with us, shadowing their supervisors to learn a variety of skills. Offering work placements gives people the chance to gain a real insight into the working day of a tradesperson, become used to the expectations of employers and be ready to start an apprenticeship by the end of the course.
"Hillcrest Maintenance has a long history of providing employment opportunities to young people, which is reflected in our recent accreditation as a Young Person's Guarantee employer. We recognise the importance of developing a strong future workforce and are committed to helping young people begin their careers."
---
---
Brandon MacPhail is completing a pre-apprenticeship in joinery. He said: "I'm enjoying the course so far and am learning a lot on my placement. Being in a real work environment shows me exactly what the job is like. It's a lot of responsibility but I'm really liking it and hope to do an apprenticeship with Hillcrest in the future."
---