Hillcrest named as one of the UK's biggest affordable housing builders in 2020/21
Hillcrest Homes has been named third on a list of UK housing associations delivering the most homes for affordable rent over the past year.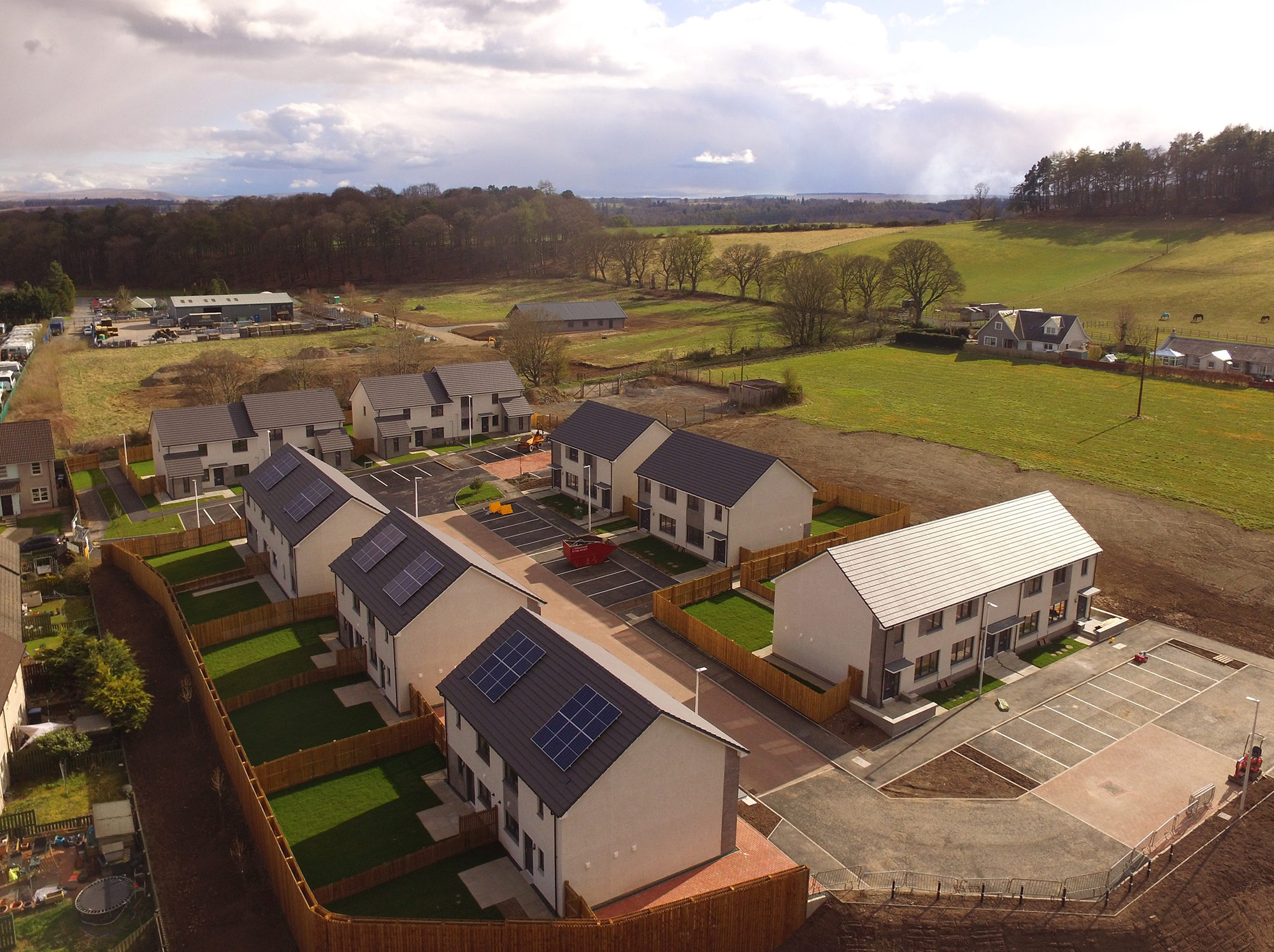 Inside Housing's Biggest Builders 2021 list also named Hillcrest Homes third place in the UK for delivering new homes as a percentage of existing homes.
In the 2020/21 financial year, Hillcrest Homes delivered 360 homes in Aberdeen, Angus, Dundee and Perth and Kinross. Of these, 327 were for social rent, while 33 were for mid-market rent.
---
---
Just some of the developments making up the total of 360 homes included 130 modern, energy-efficient apartments delivered at Abbotswell Road, Aberdeen, and 24 homes delivered through the regeneration of an iconic 160 year-old former power-loom weaving mill in Arbroath.
In Crieff, 27 homes were completed against a highland backdrop on the edge of the town, while 12 new homes were delivered in Dundee's West-End on Benvie Road.
While Hillcrest Homes' third place position highlights the organisation's success over the past year in delivering homes and providing a welcome boost to the provision of quality affordable housing across Scotland, the organisation's ambitions going forward are even bigger.
In the 2020/21 financial year, work was started on a further 650 affordable homes, 507 of which will be for social rent, with 143 earmarked for mid-market rent.
---
---
Hillcrest Homes deputy chief executive Fiona Morrison said: "Coming in third place not only for the number of new homes we've delivered, but also new homes as a percentage of our existing stock is an incredible testament to the ambition and effort our teams have shown through our development programme.
"Our aim has always been to deliver quality, energy-efficient homes for our tenants, and we're delighted to be able to continue to scale this offering up across the East of Scotland."
David Zwirlein, director of development, added: "While we're delighted to receive this recognition, we couldn't do this without the ongoing support of local authorities and the Scottish Government. In partnership, we will continue to deliver even more affordable homes, created for a wide range of tenants and families."
---