Housing association makes way for new homes with demolition of three blocks in Port Glasgow
River Clyde Homes has demolished another three of the 'stub' blocks in Port Glasgow in order to make way for new housing.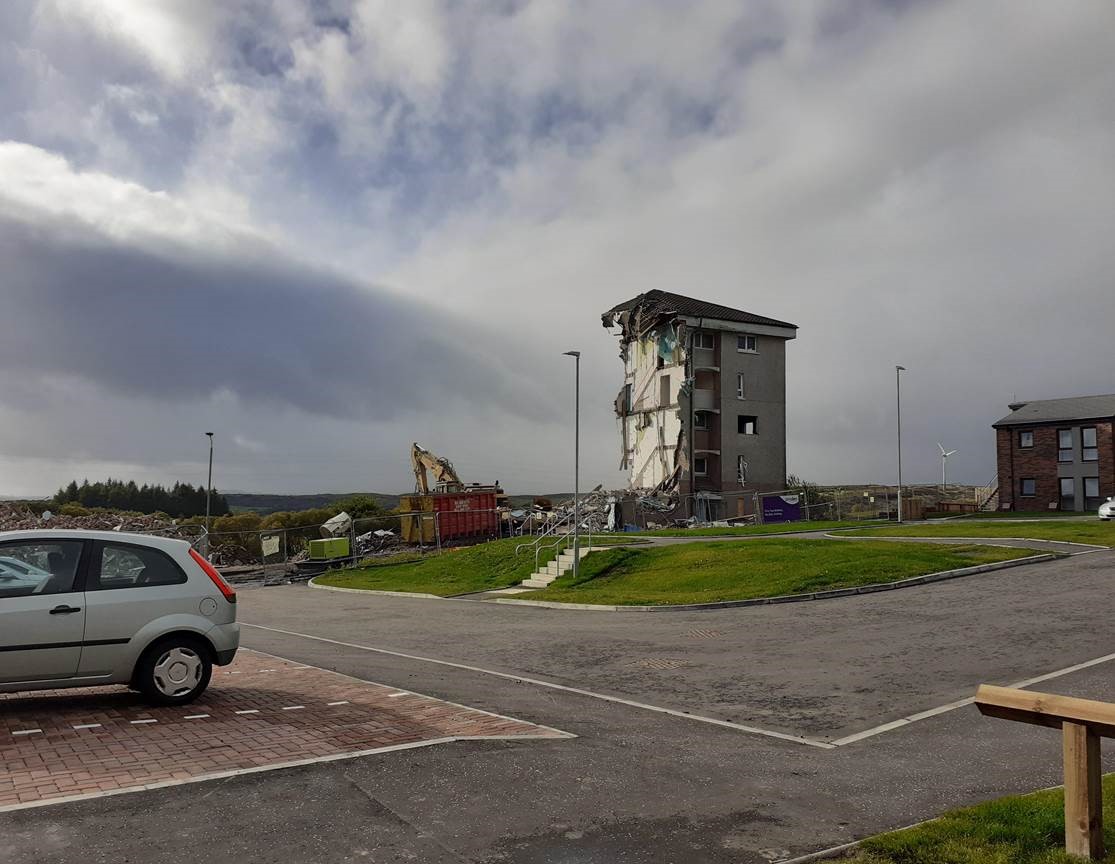 Residents in Slaemuir Avenue watched as the flats, built more than 50 years ago, were knocked down last week.
The demolition is part of a £15 million regeneration programme to replace the flats with 96 modern homes.
---
---
Whilst work on phase one began in October 2017, the swift and unexpected arrival of a pandemic had led to phase two works being halted at the start of the year.
Despite this, the Association delivered 40 new homes last month with the keys handed over to delighted residents.
The contractor Cruden Building is now working on the third and final stages of the regeneration which will provide a further 24 homes.
Under the current plan, the three remaining blocks have been demolished to make way for 17 new homes on Slaemuir Avenue and seven on Campsie Road are built.
---
---
Completion of the new homes is scheduled for August 2021. Thereafter the final three remaining 'stub' blocks will be demolished, marking the end of an era in Slaemuir.
David McIndoe, head of asset management services at River Clyde Homes, said: "We are pleased to be moving into the final stages of what has been a comprehensive regeneration in challenging circumstances. These new, modern, energy efficient homes are a welcome addition to what is already popular area."
---