International Women's Day: Thomas & Adamson talks Women in Construction
To mark International Women's day, female colleagues who operate across all areas of Thomas & Adamson's business have spoken about what brought them to the industry and the changes and challenges they have faced, being a woman in the construction sector.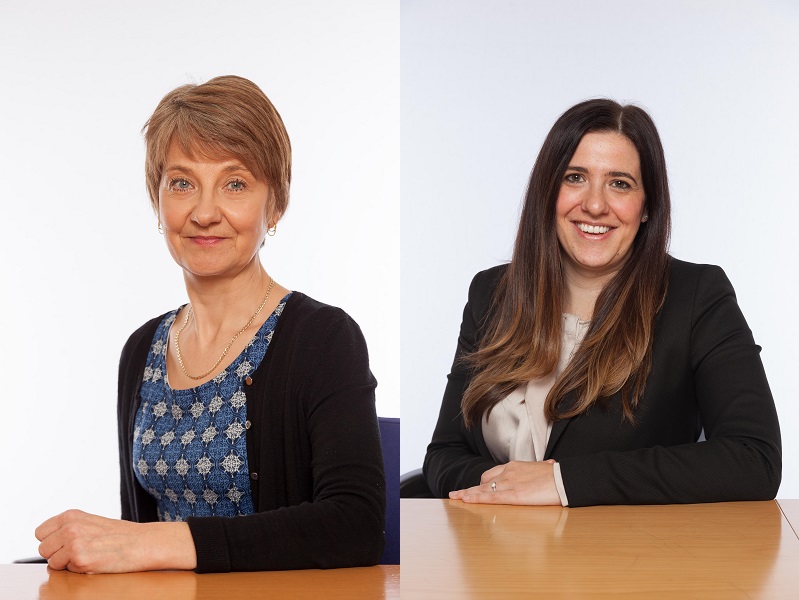 Thomas & Adamson said it prides itself on being an inclusive, diverse organisation. It believes there are no limits to the opportunities available to all its employees and has worked hard to create a working environment which colleagues want to be part of and is adaptable for every employee to provide a work life balance.
Construction historically has always been regarded as a male environment, but things are changing in the right direction, the number of women joining the industry increases year on year across all levels of sector. Some would say not quick enough.
---
---
Nicola Sinclair, business support manager –UK, said: "I fell into construction by accident; an opportunity arose, I took it and I have been here for over 20 years–I'm glad I did. It is an incredible sector to witness projects from start to finish and be part of the process.
"Construction companies should aim to hire more women in a variety of roles, at all levels (as should all companies) and proactively look to increase their diversity, which seems to be happening more and more over time but there is still a long way to go before all is equal.
"The construction industry is typically a male dominated industry and presents a major challenge for equal opportunities for women. There is still a shortage of female role models in the industry which could be discouraging women from advancing in this field.
"There is a lot of information about how women are not treated equally and whilst this is the case for many, personally I have been very lucky to have always been supported and treated equally at all the companies I have worked."
---
---
Rosslyn Rendall – senior quantity surveyor –Edinburgh, said: "A family friend introduced me to the world of quantity surveying. Everyone's work life balance requirements are very different, and I have been lucky enough to be able to adapt my role around my family commitments, with the support of management in every role I have undertaken. Not everyone wants to be the boss, but we do all want to be treated fairly and equally and I have been fortunate to develop my career around my family.
"It is male industry, but as women we are increasing our footing and making our presence known. Across the varied range of projects, I have been involved in, it is encouraging to be working with more and more women at all levels. For anyone thinking about moving into the sector, go for it; do not assume you will be treated any different just because you are female. You are an individual. If you are treated any different –do something about it."
Heather Holbrook, regional director – Glasgow, added: "My journey into quantity surveying started when a friend of the family introduced me to the role and offered me work experience; the rest is history as they say. I was encouraged by my lecturer to find an apprenticeship, as he believed blended learning with practical experience was the best way to learn.
"I remember working as a trainee surveyor and being wolf whistled by the workies on sites and being asked to man reception when the admin staff were off sick or on leave, despite me working alongside two male trainees at the time, who were never asked to do admin/secretarial duties……those days are long gone. A lot has changed in the past 14 years of my career, when I started out as a trainee, I was only 1 of 4 females on the course and I was the only female to have worked within my old practice as a surveyor. When I moved to Thomas & Adamson in 2011, it was a real eye opener from being the only female surveyor in the office to being surrounded by 3 other females in the Glasgow office.
---
---
"Thomas & Adamson are a supportive and inclusive company and provided an environment which has enabled me to grow and develop my career. In 2019 I was appointed regional director and there is certainly plenty of opportunity to grow –just because I am female will not limit my ambition.
"For women thinking about joining the sector, do notlet outdated stigma surrounding the sector put you off from embarking in a career in the industry. I love what I do."
Lynsay Turnbull – senior quantity surveyor –Glasgow, said: "Growing up I was surrounded with the construction industry; my dad owns a plumbing business, and my cousins are a quantity surveyor and civil engineer. I spent my weekends and holidays with my dad helping him out. I did not know what I wanted to do when I left school, so my dad enrolled me to be an apprentice plumber (I sat the entrance exam!). I knew I needed to do something within this industry as I had a genuine passion for it and found a college course that introduced the built environment and I have never looked back.
"The opportunities available now are growing by the day. The main area women are employed within the sector is in consultancy roles. The number of women in trades is still very low, this is an area I feel could be improved, offering, and supporting women with modern apprenticeships etc.
---
---
"This could start at school, promoting the construction industry to not only males but females too. Explaining the different careers available to them would be beneficial.
"Everyone has a part to play in diversity and we all need to appreciate the talent of women and nurture them. Providing support to women with families to allow them to realise they can have the best of both worlds.
"All sectors need to be unified in diversity and balancing the pay scales. There will be sectors better than others, but it is time that this issue does not exist anymore. For the second year in a row the governments gender pay gap reporting has been cancelled.
"In my time at T&A, they have always been at the forefront of diversity. There are a few strong women currently holding senior positions within the business who provide me with inspiration. They help drive and focus my career aspirations.
---
---
"As a woman if you are thinking of joining the sector, my advice is, go for it!! it is a great industry to be part of. No two days are the same and the satisfaction of seeing your projects from inception to completion is second to none. Some may find it a daunting industry to enter, but if you have a genuine passion, enthusiasm and interest the opportunities are endless."
---