International Women's Day: Why we choose to challenge - women warriors of the built environment
Women on the built environment frontline are uniting this International Women's Day, to challenge the status quo, stating the case for more women in leadership, with a celebration of the vast impact women contribute to the sector.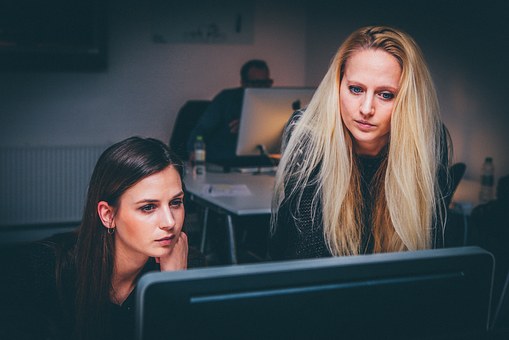 Challenging current career opportunities and perceptions in a traditionally male-dominated sector, those in senior roles believe much greater success can be achieved by a more yin and yang approach – combining male and female energies at the board table.
Real Estate Balance, an association started by a group of female leaders in property, conducted a survey in 2019 that revealed only 22% of board directors are female. The sector has still got a way to go when it comes to senior leadership roles, too – women have only got 30% of that pie.
---
---
So, what needs to change in the built environment industry to see more gender parity/women flourish and take on senior roles?
Rachel Houghton, MD at Business Moves Group, thinks that better visibility of senior women is critical. "There are a lot of powerful women in great roles, and we need to see more and hear more from them. Usually there are fascinating stories behind these women – what they do, how they got there, and how they balance their worlds," she said.
Jo Sutherland, managing director at built environment communications firm Magenta Associates, added: "Female role models are crucial for igniting ambition and inspiring the next generation of young women looking for exciting and fulfilling careers. The built environment is making positive moves that now already see strong women rising to board level."
From a design perspective, Sonia Brown, director & head of design at Quadrant Design, believes there is less of an issue about women wanting to join the industry, but more concerns around how unobtainable it can feel to climb the career ladder.
---
---
With facilities management being a heavily male dominated environment, Kirsty Gaunt, learning & development manager at Anabas, believes that the industry needs to focus on what will make it more attractive to females. "Often, we can become so immersed in the industry we work in we fail to spot the things that would be appealing to others. It's important to take a step back and really take stock of all the positives about working in FM – the diversity, pace, career progression and the opportunity to make a real difference to people. Once the industry truly gets to the heart of the positives for females in FM, we can present and promote careers in FM in the right way,", she said.
Echoing this, Rebecca Price, mobilisation managr for property management services firm DMA Group, adds that to humanise successful women, it is key that opportunities are created for them to speak out at events, job fairs and colleges to further cement the real opportunities out there for women in construction.
A far deeper cultural change is required to ensure the new generations coming through are given appropriate guidance and encouragement to explore non-stereotypical career options is an area of focus for Houghton. "The built environment has done a huge amount to encourage more women into the sector. I'm involved in several leadership groups and it's clear that the sector is becoming more diverse, and that's fantastic. But more change is needed and this needs to start from a much younger age, before career planning is even on the agenda," she said.
Breda Smead, operations director for SmartSec Solutions, notes that as a nation, we still have some way to go. "It's not just the treatment of women that must be addressed," she said. "In many cases, it's simply the attitude and behaviour from some senior leaders of all sectors aimed at their staff, regardless of their gender.
---
---
Rachel Houghton addde: "Whoever you are, be the best version of you and be unashamedly you!"
---