Jane Wood: We all need to take homes to our hearts to build a better future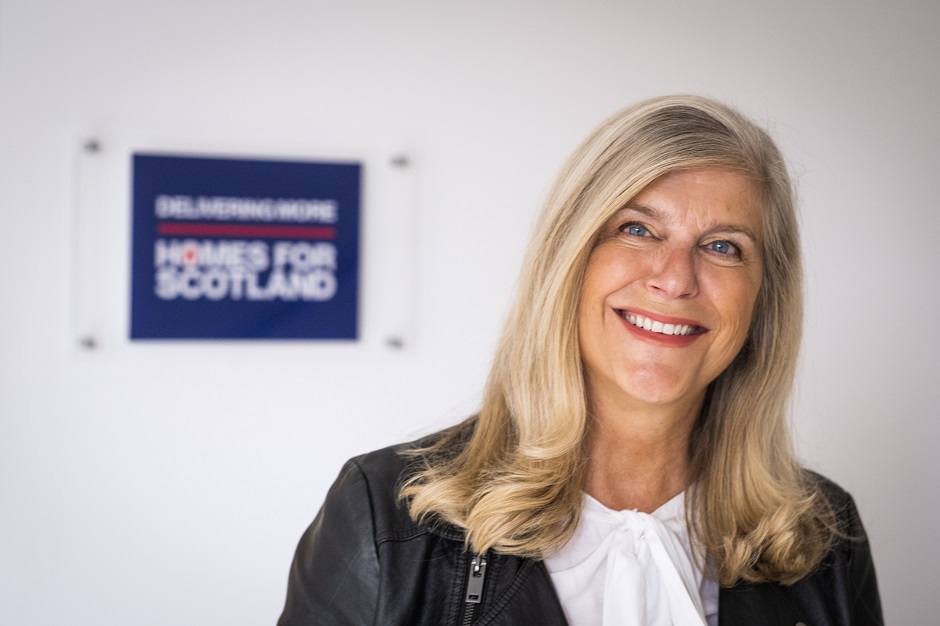 Ahead of Homes for Scotland's Annual Lunch 2023 this week, chief executive Jane Wood discusses the need to build more homes.
Everyone should have a place to call home and as I mark my first year as chief executive at Homes for Scotland, I have been pondering what 'home' means.
The reality is that we don't have enough homes to meet the needs of those living and working in Scotland – threatening the life chances of our young people, impacting health and education outcomes, increasing social inequality and further degrading our social and economic wellbeing.
---
---
So, as we continue to battle the shortfall of 110,000 new homes that has accumulated since 2008, now really is the time for a collective rethink to tackle this crisis.
As the only body in Scotland representing the home building sector with 200 members collectively delivering the vast majority of new homes, our purpose is to help build more, across all tenures, to meet the needs and aspirations of everyone who lives, or wants to live, here.
Home building contributes £3.4 billion to the Scottish economy and supports 80,000 jobs across the country. Each new private home generates an average of £30,500 in developer contributions for affordable housing, local infrastructure and other community facilities. With such interdependencies between sectors, private housing is fundamental to the creation of much needed social housing.
This week, as we host one of the largest housing events in Scotland, around 1,000 representatives from across the sector will share in recognising its achievements at our annual awards. We will also be reflecting on the growing challenges facing our members in the context of home building's critical importance to Scotland's social wellbeing, economic success and transition to net zero, not to mention being one of the most humanitarian activities there is.
---
---
As well as rising costs, skills shortages and access to development finance, our sector must also contend with a cumbersome planning and consents system. With new implementation issues now arising from the recently adopted National Planning Framework 4, combined with complex and expensive changes to Building Standards to support the transition to net zero, there are many barriers to overcome before we can accelerate housing delivery.
In this regard, we are encouraged by our early discussions with the new Housing Minister who demonstrates a genuine understanding of the environment home builders operate in and acknowledges how politicised this sector is. Our new strategy focuses on pushing government for data-driven and evidence-based policymaking with a clear lens on unintended consequences, many of which have been made so obvious recently. However, it is vital that we all take responsibility for addressing the housing crisis.
At a time when so many people are struggling to find a home, there is still much opposition to housing development, with apparently little understanding of societal need. It's a catch-22 requiring a concerted effort to address often-unwarranted negative perceptions of new housing. The truth is though that new homes are being created to help plug our massive shortage.
It strikes me that all of us who already have homes and a warm, safe space to raise our families and live our lives, need to be more understanding to those who do not. We must pause and reflect before we condemn the building of new homes, recognising the urgent need that exists across the spectrum.
---
---
That is why I am making it my mission to ensure it is an issue we all own. How each of us reacts to the building of much-needed new homes is vital to not only end our housing crisis but also to eradicate homelessness and child poverty, tackle climate change and promote growth. Only once everyone has a place to call home will these goals be achieved.
---